No need to go outside to watch movies anymore. Because you can watch it at your home. Just open iTunes and you will find every movie at once. Just download it and watch it on your computer (Mac).
However, some people would like to transfer their favourite movies into another device like Android and other players. But Apple won't allow you to transfer movies to other device excluding Apple products.
But you can get rid of DRM protection on Mac. Yes. That's correct. There's a software to save you from this situation. It is known as AppleMacSoft DRM video converter for Mac.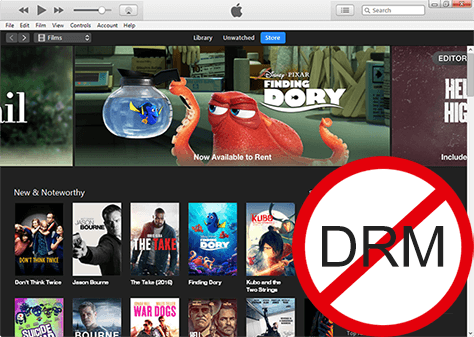 What is DRM?
DRM is short form of Digital Rights Management. It's a class of controversial technologies to restrict the free use and transfer of digital content such to another device or backup as CDs or DVDs.
Apple's iTunes issued a DRM system for all of its media downloads such as (audio files, movies, videos) to control the number of devices to be played on. iTunes implemented safety measure for the DRM-protected M4V video to prevent users from transferring or taking backup somewhere else.
Why should you try DRM video converter for Mac?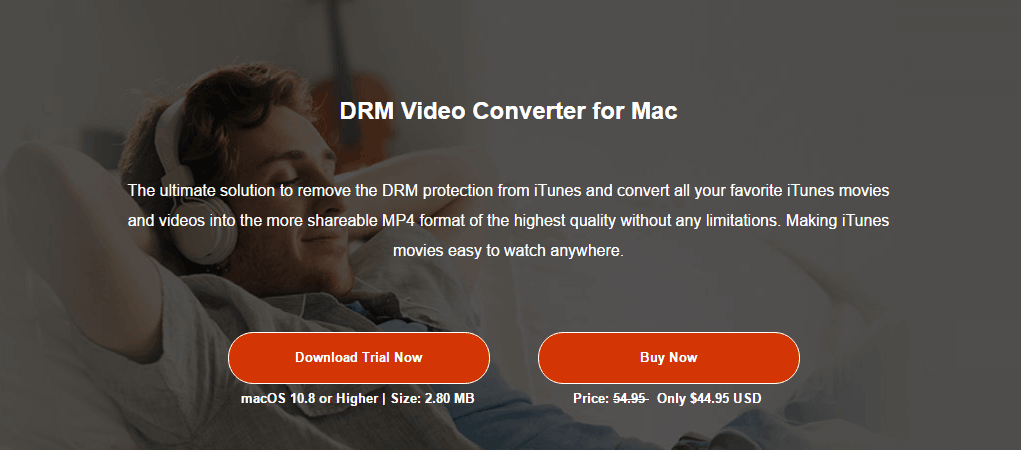 I have told you about DRM above and let me offer some info on DRM video converter for Mac from AppleMacSoft. It's an outstanding software to eliminate the DRM protection from iTunes for converting movies to another device via MP4 format so that you can watch anywhere without any restriction.
You will able to remove DRM system from iTunes on Mac and save all of your favourite movies and TV shows in MP4, AVI, FLV, MOV, WMV, etc with superb speed and high quality. So, without any further ado let's find out about the system requirements before proceeding to the key feature. Are you ready? Let's begin.
System Requirements [Recommended]:
Mac OS X 10.8 or later. It's fully compatible with Mac OS Sierra 10.12
iTunes 10 or above version
Minimum RAM 512 MB
Intel Processor
Key Features of AppleMacSoft DRM video converter Mac:-
Get Rid of DRM Protection on iTunes movies
It can convert rented movies and TV episodes along with purchased iTunes movies from (M4V) to the most common MP4 videos via few clicks. You can keep rented video for the lifetime with the DRM video converter software. So, you can rent movies and watch as many as you want without purchasing.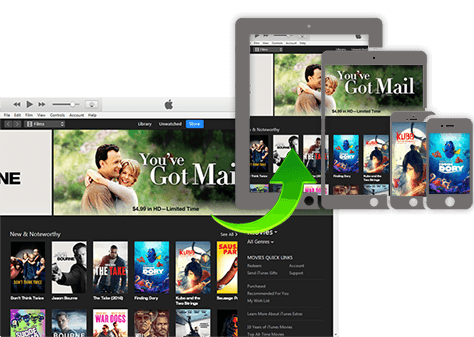 iTunes has a time limit of 24 or 48 hours for rental videos, and it will disappear consequently. Hence, you require DRM video converter to convert movies and TV shows in MP4 format to keep it as long as you want. No need to spend hefty amount for buying movies anymore. Because you have a solution to this problem now.
Play iTunes videos in all other devices
You can watch rented or purchased movies and TV shows on Apple device from iTunes. It's kind of frustrating sometimes. You can't share movies with your friends due Apple's restriction
But you can use DRM video converter to convert to MP4 without compromising with the video and sound quality whatsoever. Furthermore, you can play on Android smartphone, tablet, iPhone, iPad and even car. Isn't it fantastic?
Batch conversation (30x faster)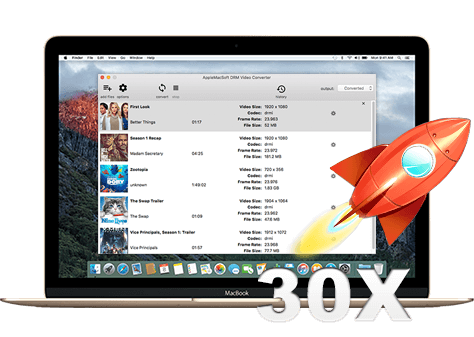 We know that your time is very valuable, so we designed and developed the DRM Video Converter, which is the fastest DRM removing software, no faster product available on the market at present. It provides the 30X fastest conversion speed while converting iTunes purchases or rentals to MP4 video. It also supports batch conversion. You may add multiple iTunes videos at a time. It's just so easy and will save your time.
Remove DRM Legally without Losing Quality
You may be thinking whether it's legal or not. I can understand your situation. No need to bother as it's completely legal. Yes. You heard me. You can rent or purchase movies and TV shows and keep it forever. Let me clarify you that it doesn't break or edit M4V files protection on iTunes and so you are fully safe.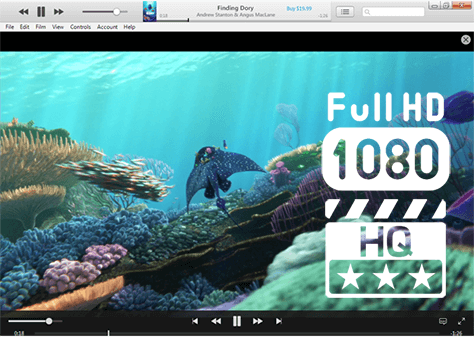 Also, it removes DRM protection without disturbing the video quality so that you can enjoy same HD resolution again and again. You can watch at 1080p with the Multilingual subtitles, AC3 Dolby 5.1, audio tracks, close captions and much more.
Design
It works perfect with iTunes without any problem. DRM video converter has an inbuilt video filter to look for those movies and TV shows, which you purchased or rented by default. It's a very impressive feature of this software, indeed. Anybody can use this tool as it's very easy to use and very responsive in nature. You will be able to convert M4V videos to MP4 within a moment.
There are no additional settings to confuse you, which is excellent. You don't want to see more than enough options after all. Just open this software and click "Add Files" for adding iTunes movies that you desire to convert. Next, click "Convert" to begin converting. It's bread and butter. Do you disagree?
Price
Unfortunately, DRM video converter is not free. You have to pay $44.95 to get the full version. However, you can download the trial to test this software before thinking to buy. It's just 2.8 MB. You will be able to download it less than a second.