Best Workout & Fitness Apps: Now it's time to stop being lazy and getting back your body into the shape. Nowadays, people are getting to know the importance of keeping their body fit and concentered on working or running which is the best way to stay fit.
With the modern technology, now you can do various exercises with the help smartphones or tablets and stay motivated. There are many Android apps available on these days which help the people to stay fit and healthy.
On this page, we have enlisted the Top 12 Fitness and Workout application that you have to try for sure to get a fit body.
Top 10+ Fitness & Workout Android Apps: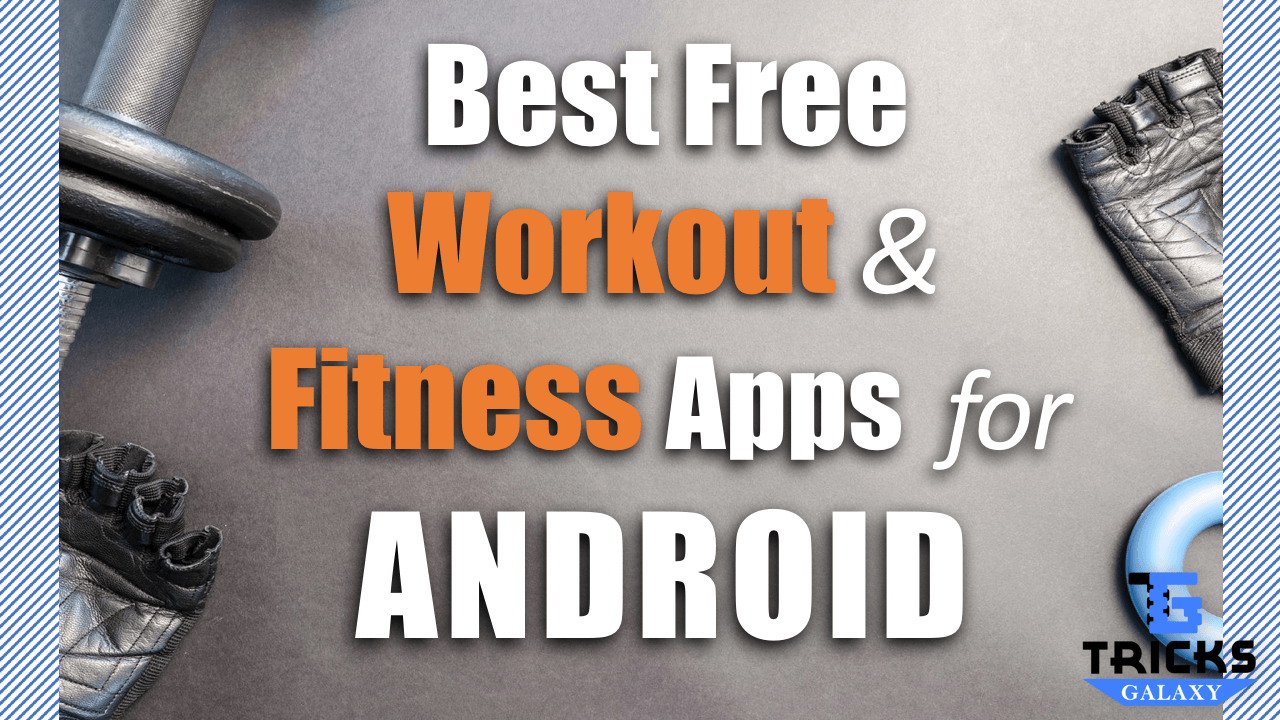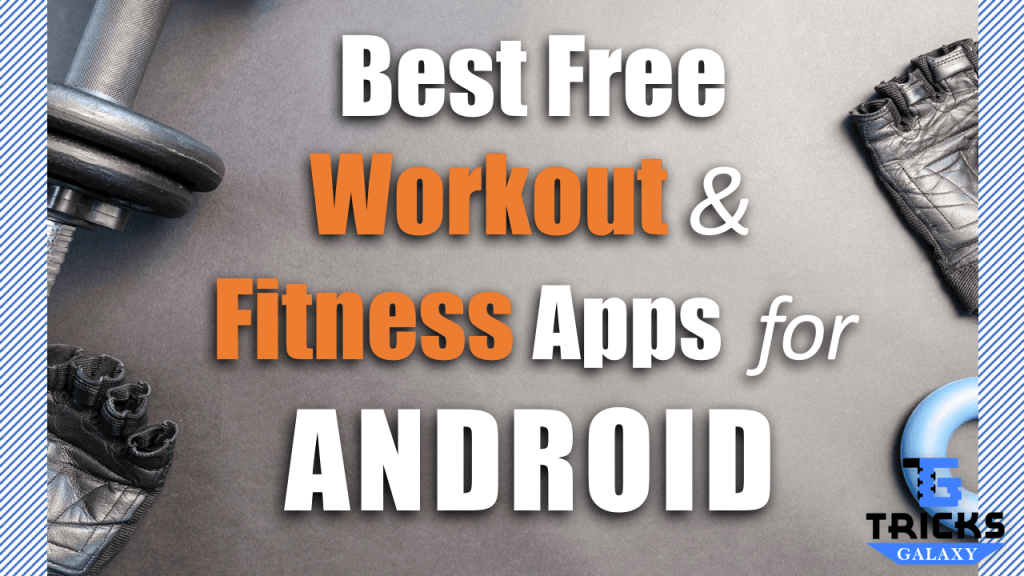 #1

Rock My Run

Rock My Run is a unique and very popular workout app that motivates the runners with the best music. It has an ability to adjust the music tempo to make workout even better. This app provides the music that will react with your body and to match the steps while running.

This makes running more enjoyable and it also increases the motivation to stay fit and get a healthy body. The running and music is the best combination.

It consists of thousands of music mixes with a lot of music genres or categories such as reggae, hip-hop, pop, country and much more.
#2

Workout Trainer

Workout Trainer is just like as personal trainer which will plan the workout according to the fitness equipment and exercises that you can do at your house.

In this fitness app, people can find various categories such as increase muscle mass, losing weight, increase muscle tone, build the base, improve the flexibility and much more.

It gives you step by step instruction in order to do the workout in a proper way. All the training instructions will be given as per your age, gender and the level of exercise you can do and the time you make to do exercise. Well, try this Workout app on your Android and share your views in comments.
#3

Daily ABS

Daily ABS is one highly recommended fitness Android app that has a 4.6-star rating in the Google Play Store. This app acts as a personal trainer for you and helps you to do the exercise at your home correctly.

Through this app, people get instructed by the trainer about what to do and also shows the right method to do exercise to get best results and to avoid injuries also. People no need to require exercise equipment.

It offers nutritional benefit tips and also contains information about 5 to 10 abs workout that people have to follow five times in a week.
#4

 Runkeeper – GPS Track Run Walk

Runkeeper is a feature rich Android application that is based on the material design. Millions of people have already joined in this community in order to get their body into shape and stay fit and healthy.

People can track the workouts with real-time viewing, following the plan with remainders, set the goal, maintain motivation, personalized routines and much more.

You can see the results of your workout and you will get a clear idea about shaping.

This fitness app offers all services for free. It has in-app purchases where it consists of more features and premium RunKeeper Go Version with live tracking and much more options.
#5

 Endomondo – Running & Walking

Endomando is another best personal training and the fitness tracker Android application that lets to keep a record of what you are and how you are doing. It consists of around 40 sports with the help of GPS such as cycling, walking, running and much more.

It will show the data about your workout summary such as your duration of the workout, speed, calories burned, distance and many others.

This fitness app various features such as manual logging to do indoor workouts, audio feedback and tracking of heart rate.
It provides the information about how often and how much you train and it also analyzes as per your performance.

Endomando is compatible with all Android Wear and other wearable devices.
#6

Samsung Health

Samsung health is an entirely free fitness Android app that supports all Samsung devices and also some of the non-Samsung devices. In this app, you no need any extra purchases. With its inbuilt trackers, it always records the activities and exercise programs.
This app also tracks the amount of water that you are drinking, the amount of food that is taking, how much caffeine you take and much more. It also features stress and sleep tracker.

It is customized with news feed so that people can know about the latest health news and also tips from the professionals. This is an excellent source for the people who want healthier and balanced lifestyle.
#7

JEFIT Workout Tracker, Weight Lifting, Gym Planner

Jefit Workout Tracker is one of the recommended and best motivational Android apps that help you to put in a right path to get the healthier life. It acts just like your personal trainer. It has a simple user interface and consists of all kinds of exercise.

This workout app tracks your workouts, notifies about your progress, log exercising, synchronizes the data more convenient in a quick manner.

The main highlight of this fitness app is, it has a community where a lot of people share their experience and boost motivation to each other.
#8

Progression Fitness Tracker

The Progression fitness tracker comes with a backup facility through Google Drive where you can sync about your workouts. It has various inbuilt programs that one can follow easily, consists of 300 exercises and one can build their own program.

People can easily track their lifted amount with the help of weights option. It automatically inputs the future workouts easily.

This fitness app has a statistics page where you can view about your exercise such as progress, how much motivation increased and other details.
#9 

Google Fit – Fitness Tracking

Google Fit is another best fitness and workout Android apps on the list. It is compatible with all Android smartphones, tablets and other Android Wear Smartwatches. Like other fitness apps, it also tracks the fitness activities and gets stats about your speed, elevation, and route.

People can also check the recommendations and tips from the professionals in this field. In short, we can say that this app is all-rounder app. This app got a new update that enables the people to track strength training exercises.
#10

 Nike Training Club – Workouts & Fitness Plans

NikeTraining Club application is just like a personal trainer that helps to improve the fitness with around 100 exercises. These exercises are used for athletes program in the training center.

All the fitness programs provided in this app are given by the professionals and also experts in the exercise trainers and physical activity field.

This fitness app is more useful who fitness freaks and can easily control their training through this app.
#11

Pokemon Go

Are you confusing about why we mentioned this location-based adventure game in the fitness and the workout Android apps list? It is the fun way to attain the exercise.

We all know that the Pokemon Go players go across the roads to discover various Pokemons.

The more you walk the more Pokemon eggs you can collect and you can able to hatch the eggs. The walking process will also help with your fitness program. So that's why we mentioned this real-time adventure game on the list.
#12

Calorie Counter – MyFitnessPal

As the title suggests this Calorie Counter helps the people to tone their bodies and lose weight with a healthy diet.

This fitness app has a simple and easy user interface and the app developer claims that its users have lost more than 200 million pounds of weight.

It will automatically calculate the calories from meals to recipes and it has an excellent food database that consists of more than 6 million recipes from different cuisines across the world. In addition to this, you can also get information steps and log exercises in this workout app.
Conclusion
So guys, this is the complete information regarding Top 12 Fitness & Workout Apps for Android that we have collected for you. Try one of the above-mentioned application and stay fit and get your body into shape. If you have any queries, drop them in the comment box below. Kindly share this article with your family & friends.