OfferCharge App is Offering Rs20 Per Refer Plus Earn Unlimited Recharge & Flipkart Vouchers
It's been a long time since I posted any Free Recharge Trick or Free Recharge Apps. Today, I am sharing one new free recharge app for android called OfferCharge. OfferCharge App is new free recharge app which is giving free mobile recharges for installing apps and also for inviting friends.
OfferCharge is with a great offer where you can easily Earn Recharges just by Referring for friends to OfferCharge. You will Earn Rs 20 per Refer. So, suppose if you refer 5 peoples and they install any two apps from OfferCharge then you will get Rs 100 mobile Recharge absolutely free from OfferCharge.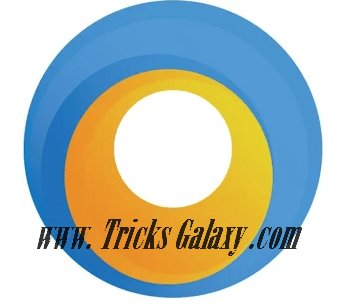 This is the awesome offer from OfferCharge. So, Use this app before I get ended because the Referral Reward system can be changed/End any time. So, Earn as much as possible before it ends.
When you install OfferCharge App on your android phone can be used anytime, anywhere to Top-Up your mobile phone with a Free Recharges or do Online shopping with Flipkart Vouchers. Now it's offering Rs. 20 free recharge for inviting a friend and Referring is not too much difficult in this OfferCharge App if you read Refer and Earn part of this post carefully.
What is OfferCharge?
OfferCharge (full name OfferCharge – Free Recharge) App is a new android app which provides prepaid & postpaid mobile recharge for free. It lets you get your recharge done sitting in the comfort of home or while on the go is now the custom of the day.
OfferCharge Recharge App is a real glorious addition to the repertoire of Hassle-free, High Paying Recharge online.
How does OfferCharge Work?
As soon as you install OfferCharge App, they will send a verification code to your registered mobile number.
After verification, you are directed to Reward zone where you can install some apps and get rewarded with cash in return. The money earned by you as 'Rewards' is credited to Your OfferCharge Wallet. You can then use this money to grab a free recharge for any mobile number of your choice.
Steps to Use OfferCharge to Earn Free Recharges:
First of all install OfferCharge App,
Once installed, Open the app and click on "Get Started".
Now Enter your Mobile Number. An OTP will be sent to that number.
Once verified, you are in the Dashboard.
Now go to Wallet Option which is on the 3rd number as shown in the screenshot below.

Now you need to Connect your Facebook Account for final verification purpose. So, verify it.
Now download 2 apps from Offer Wall of OfferCharge.
Finally, go to 2nd number option which is Refer & Earn and start referring and getting Free Recharges.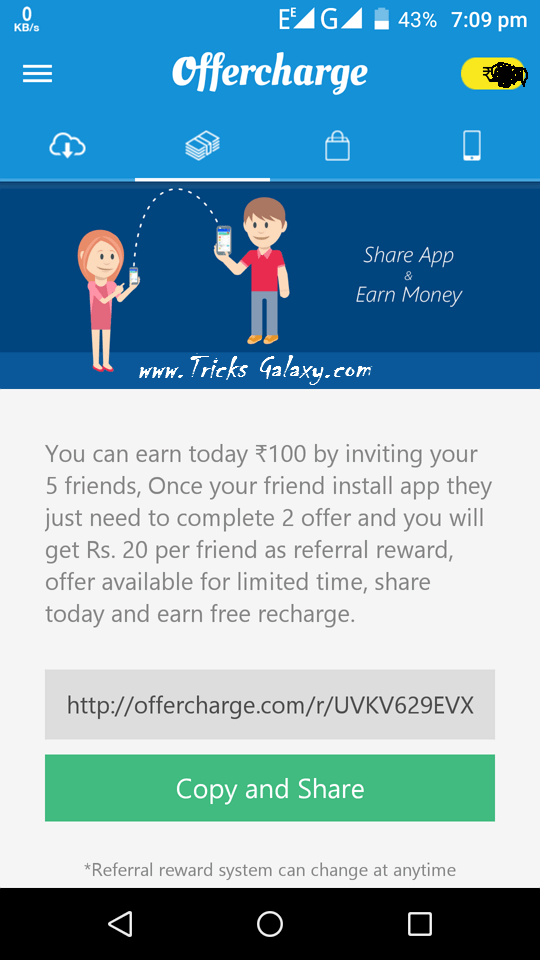 Redemption
You Can Redeem The Money As In Recharge
Minimum recharge amount is Rs 20.
Other than Free Recharge, you can also Redeem your OfferCharge balance as Flipkart Voucher Too (Worth Rs. 500).
Like Our Facebook Page to Get Free Recharge Apps & Tricks, Facebook Tips, Android and Computer Tips & also looting Tricks.
Last 4 Searches:
OfferCharge Free Recharge Earning,
Free Mobile Recharge Lotting from OfferCharge
OfferCharge loot,
Free Recharge loot & Tricks.