Check Online Friends on Facebook while Offline: The best Social networking site as of now is Facebook and TricksGalaxy already provided many Facebook Tricks. Today, I am going to share one more Interesting Facebook Tricks which is about How to Check Online Friends in Facebook while being Offline.
As per Facebook Policy, when you being offline in Facebook Chat, your facebook friends can't see you as online. This is OK. But the problem is that you also can't see any of your online friends on Facebook when you set to Offline in Facebook Chat.
Luckily, there's Facebook application which made it possible to Check online friends while you being offline in Facebook Chat. I'm talking about NewOnlineNow application which runs in your profile and shows the current online friends without making you to appear online.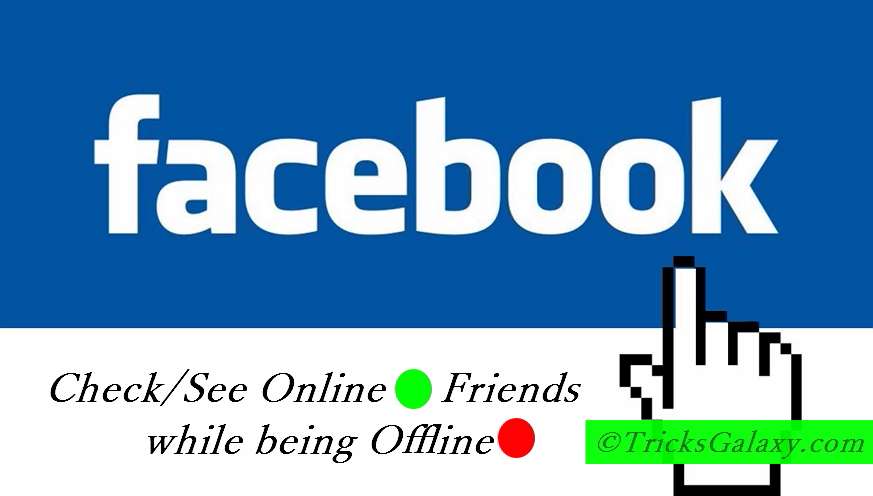 Trick to Know Online Friends on Facebook:
Follow the below instructions and find your online friends while you being offline.
Step 1:

Login to your Facebook Account:

You need to login to your Facebook account, without login how you will see be your online friends!
Step 2:

Turning OFF the Facebook Chat:

Once you logged into your account, just go to chat setting and Turn off Chat option and Turn OFF your Chat.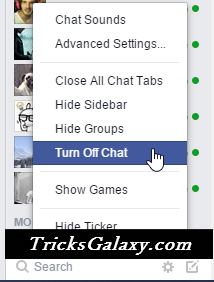 Step 3:

Checkout the website (a Facebook Apps):

Now click here on New Online Now to know who is online while you're offline. This Facebook App allows you to view your online friends. It generates a new page which displays the list of your online friends. NewOnlineNow keeps on refreshing after a certain time to keep you updated on the status of your friends.
Step 4:

Allow to access your Fb friends:

After clicking the link, you will be asked to verify the application options and Allow to access your profile.
Finally:
Everything is successfully Done..! You can now check the online contacts of your profile being offline in Facebook.
Enjoy checking your online friends. After sharing this post, I think it gives answer to many facebook users who were searching for:
How to See Online Friends on Facebook Chat,
How to Check Online Facebook Friends while being Online,
Trick to See the list of Online Friends on Facebook when you're Offline or Online,
How do I know who is online when I am Offline.
So, It's 100% working efficiently with no Spams, no Hacks, and the best method to see or check Online Facebook friends without appearing yourself as Online.