Here is Top 5 Best Data Backup & Restore Apps for Android: Now-a-days, most of the mobile users are using smartphone with Android OS. Android is the most popular and widely used Mobile Operating System. I am also using Android because, Android is only the platform which provides a too many features to its users and is economical as compared to others.
Today I will be sharing the list of Top 5 Best Android Apps to backup and restore your data. So in this post I will be discussing on how to backup data (which includes media, documents and other credentials) and restore it to your phone to get available whenever you need it.
To perform this work, below are the best android tools. You need to do is to just download and install these apps from the Google Play Store and manage your android data in your own way.
Why Use Data Backup/Restore Apps?
We need to Secure our Android Data because of so many securities vulnerabilities it can easily be corrupted with a single virus. Why not to take backup and restore it to get back those data/files whenever we need it. So, it is better idea to keep all your data safe with the apps discussed below. I have made list of best Backup/Restore Data for 2015 and let me tell you that I have selected these apps on the basis of their download rate, user reviews and some of my personal experience. Here is the list of such apps.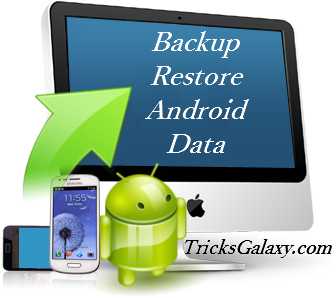 Best Data Backup & Restore Apps for Android 2018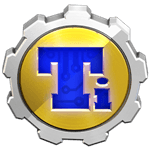 Titanium Backup is one of the best android app to backup and restore data of Android. This is one of my favorite apps to take the full backup of our android device. Titanium Backup needs root access which allow you to backup, restore, freeze (with Pro) your apps + data + Market links. You can do 0-click batch & scheduled backups. Using this app you can take backup without closing any apps. You can move any apps or app data from phone to SD card and vice versa. Below are some features of Titanium Backup:
It allows 0-click batch restores.
You can keep the multiple backups of any app.
You can do Backup/restore SMS,MMS,calls,bookmarks,Wi-Fi AP as XML.
Using its TB Web Server, you can download/upload your backups as a single ZIP on your computer/Laptop.
You can convert user apps to system apps or system to users
It allows you to take Backup apps without closing them!
You can create your own update.zip containing apps+data!
It allows to Restore individual apps+data from non-root ADB backups,
Restore individual apps+data from CWM backups, TWRP backups.
You can Protect backup against deletion and can Send backup (to e-mail/cloud) and import it in 1 click.
More features you can find on PlayStore…….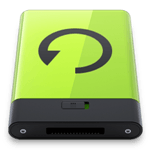 This is one of the fastest data backup tool designed for Android device. Using this freeware app you can take the backup of all your phone data including Apps, Contacts, SMS & Call logs, Bookmarks etc in your android device. The interesting feature is that whenever you install a new app it will show a message to backup the app. Super Backup app also allows you to schedule all the backup of your data.
You can backup apps to SD card and restore app's data.
It allows to Backup and restore Contacts & SMS & Call logs & Bookmarks & Calendars to/from SD card.
You can Schedule automatic backups.
You can also set auto upload scheduled backup files to your Google Drive or Gmail.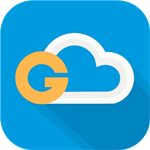 G Cloud Backup becomes very popular data backup app now-a-days by using which you can store all your data on an online storage. This app eliminates the use of SD card to store your backup data. Because this apps gives 1GB cloud storage to backup your data so that you can save your space. if you're thinking about security to your online data then you need not to worry at all, this app provides 256 AES encryption data security to secure your android device data which you store it. So the features can be enlisted as follows-
You can set to auto Backup Messages (SMS), contacts, call logs, documents, settings, photos, videos, music and much more
It allows to backup Camera, Whatsapp, Viber photos and videos etc.
You can start freely with 1 GB and can earn up to 10 GB easily.
You can access your messages, call logs, download contacts, share music, videos and view photos from the web: http://www.gcloudapp.com whenever you want.
It allows you to protect the App with a passcode and you can protect more than one device.
It provides Secure data transfer (Secure Socket Layer) and storing (256-AES) on Amazon AWS.
Secure data transfer (Secure Socket Layer) and storing (256-AES) on Amazon AWS
Easily Restore/migrate/move to new devices and preserve everything with a tap.
No root access needed and much more….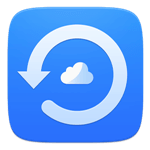 This is one of the best professional data backup/recovery apps for android. This apps/tool allows you to backup and restore the various forms of android data such as user data, system settings, apk files, app data, etc. GO Backup & Restore helps you from any dangers due to loss of app or data from your phone. This app available in both free as well as paid. You can freely use their free version and if you want more advanced features in backup and restoring then you can buy their paid apps.Best features are:
Batch backup & restore data (Contacts, Call Logs, Bookmark, Calendar, etc.)
You can merge individual backups.
Batch backup & restore system settings and system app settings etc.
It allows you to save the backup to Dropbox and Google Drive.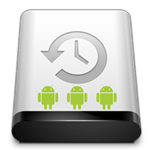 Easy App toolbox is one of the best Android backup App which you can freely download and install from Google Play Store. As the name says, this App provides a list of small and simple tools to backup data. To use "Easy App toolbox" you do not need to root your device. It allows you to take Cloud backup, Backup to SD card. So, this is really a powerful backup/restore app which provides more additional options such as- send Apps, batch uninstalls which is great feature and all can be listed under follows:
You can send your installed apps (APK files) to your friends (via Gmail, etc…)
It allows to take Backup and Restore your apps to/from Dropbox, Google Drive, Box.net, SD Card.
You can also Backup your apps to your PC.
Final Words:
So these are the list of some Top & Best Data Backup & Restore Apps for Android device. By using these apps or tools, we can easily take a backup of our Phone's data and get back by restoring it whenever we need it. If you know any best apps which can perform this job then share in comments we love to update it. Please, share your reviews, experiences about above listed Data Backup/Restore Apps. Thanks for reading.