Are you looking for a good Antivirus app for your Android?
Then keep reading this article, I'm going to share a great Android app which offers many other security features.
As the technology progresses day after day, the hackers and variety of new malware are increasing in numbers too! Each day numerous Android smartphones are targeted by them. But still, many people do not take smartphones security seriously.
As a result, you can lose important files due to the virus at any time and so, it's best to use an antivirus or any best security app on your Android device.
It will wipe out all the malicious contents from your android smartphone and secure them with assured protection so that your phone never gets affected in future. Today we will discuss a powerful antivirus for android (i.e. known as AVG Antivirus).
I known you want to secure your important files? So, without any further delay let's start. Shall we?
AVG Antivirus for Android Overview:
When someone asks which antivirus is most excellent for android phones, I recommend AVG Antivirus. It is one of the top-quality choices for everyone. This app not only safeguards your smartphone but also provides lots of useful aspects for its users.
We will talk about the features in full details below. With a reputable rating of 4.4 in Google Play Store, AVG Antivirus has already been installed on 100+ million devices so you don't have to worry about any fraud or scam issues.
Also, AVG Antivirus is one of Top Android Security app that provides a solid task-killer feature which stops all the background applications and saves your phone's battery life as well as data pack. Plus, the recent update made the app smoother also the user interface is beautiful and clean. Let's take a look at the key features of AVG Antivirus for Android below.
Key Features of AVG Antivirus for Android:
It protects your Android smartphone and tablet against malicious apps, viruses, malware and spyware
Scan media files, apps, games from virus.
Wi-Fi Scanner, Analyzer, and Inspector for network encryption, password strength & Captive Portal
Power saving, kill tasks and track mobile data usage
Monitor battery consumption and enable power saving
You can find your lost phone via Google Maps
Delete call history, browsing history, contacts, photos, clipboard content and browsing history (Chrome) and restore device to factory settings
What You can do with AVG Antivirus on Android:
Let's take a look at the compressive features of AVG Antivirus for Android users below:
#1

 Antivirus for Strong Protection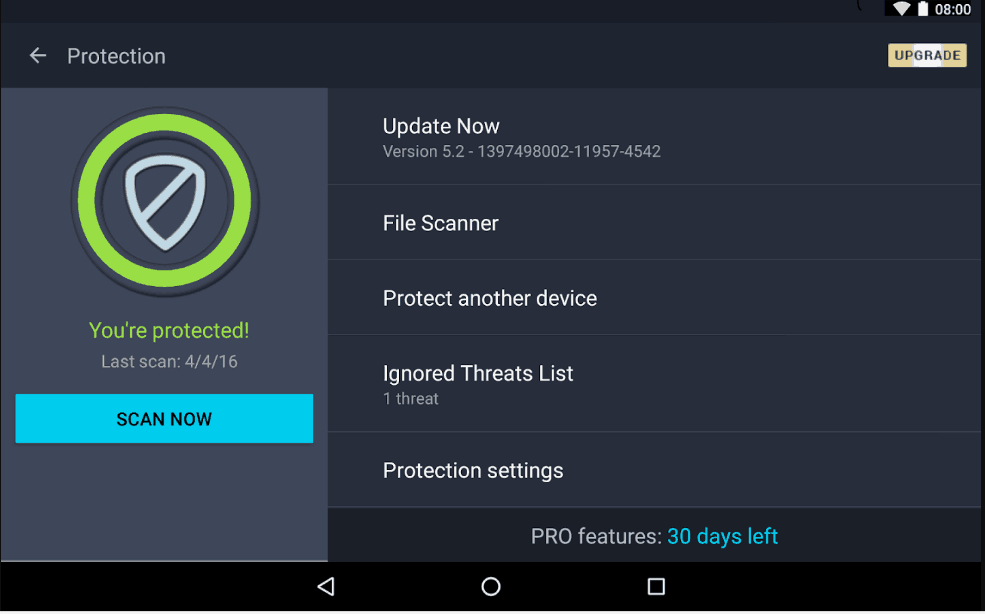 Once the application is installed, it quietly monitors each and everything that you have on your phone. For instance, it analyzes games, files photos, etc with the dual-engine antivirus and removes all threats.
Now you can freely surf the web without thinking any kinds risk as this app notifies you whether the website is safe or unsafe before landing on it.
Besides many black hat hackers utilizes public Wi-Fi networks to access your phone to store data or manipulate them. Therefore, before you connect to a random Wi-Fi network, the Wi-Fi inspector quickly examines them and tells you whether it is secure to connect or not.
#2

Anti Theft Phone Tracker

It is quite natural that you mistakenly left your smartphone at some place and this thing also happens when you are in hurry. So, what are you going to do now?

Don't worry AVG antivirus has covered your back. With the Anti-Theft trait, you can locate your lost android phone via Google Maps. Plus, you can set your phone to ring at its full volume whenever it goes into wrong hands even if it is on silent mode.

And if you can't find your phone Google Maps, then remotely you can delete all the contents that you have inside your device so that no can access your confidential documents. So make sure you have enabled the Anti-Theft feature after installing the app.
#3

App Lock: Set PIN Security to Apps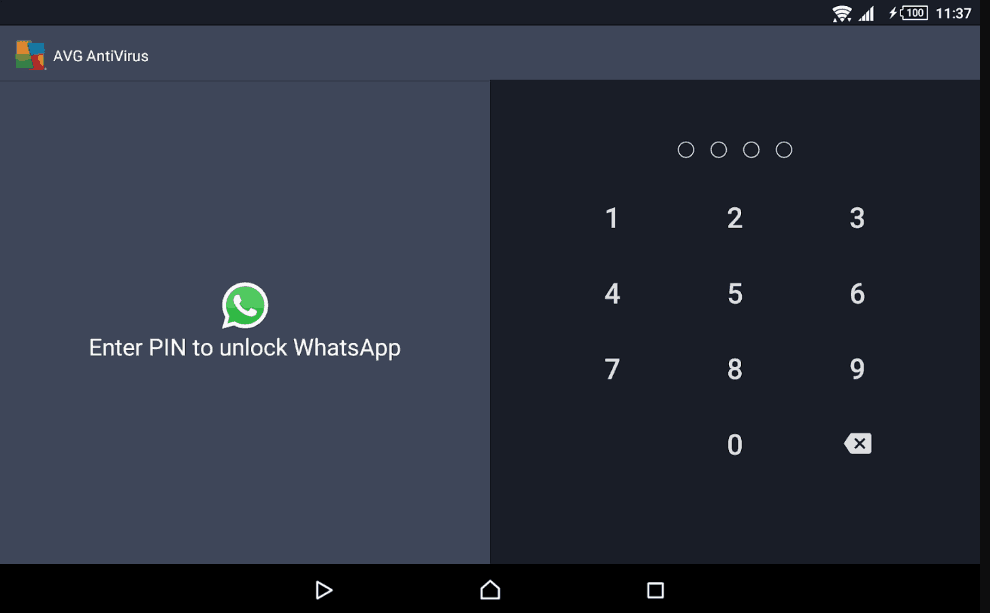 Do you hate when people stalks your smartphone whenever you are not there? If Yes! Then it is the right time to lock your applications along with pictures and videos and other important stuff with a pin code. And make sure the pin code is robust and hard to guess.
This way you never have to worry about personal applications or picture, videos whenever you are surrounded by your friends. Also, you can activate the setting that applies your pin code to the newly installed application so that you don't have type passcode each and every time.
#4

Camera Tap:

This is one of the coolest features of the AVG Antivirus Android app. With the help of this, if anyone from your family or friends tries to unlock your device then you will be able to know who the culprit is.

If someone types the password wrong three times then Camera Tap will rapidly take photo of them and send it to your email along with the time and location of the incident.
#5

Device Lock: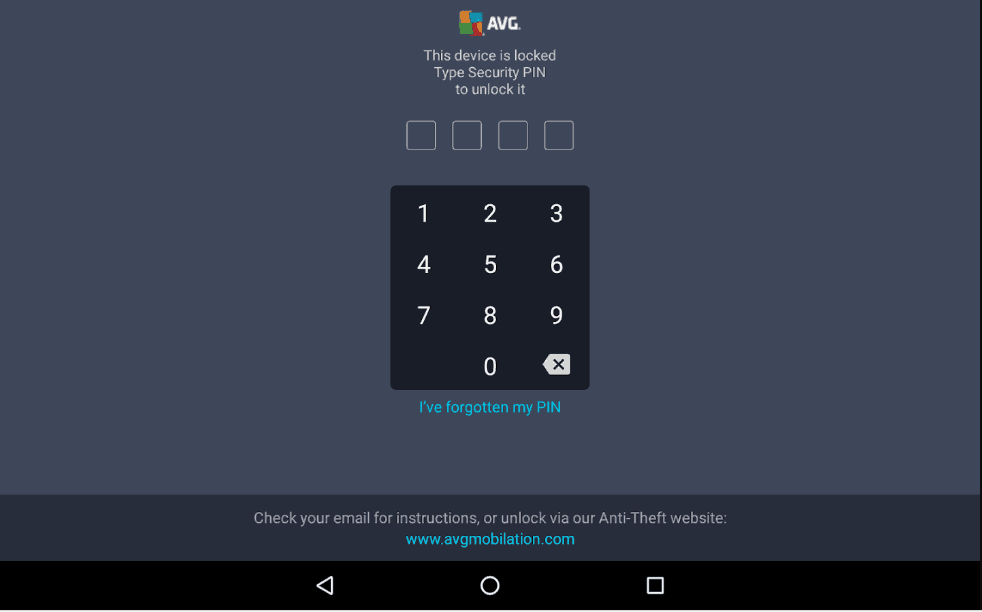 If a thief steals your phone, what's the first thing he will do? Remove the sim card right? That's were Device Lock comes handy.
If the thief tries to insert a sim card then the phone will automatically lock itself. So he will neither able to make calls or message someone from your phone. That's why this aspect helps massively and defends your secret data's in situations like this.
#6

App Backup

As I mentioned earlier, AVG not only provides satisfying Antivirus solution but also gives various other handy solutions for numerous daily task, such as backing app our important apps.

Generally, whenever you perform a factory reset, you install an additional app to do the backup job but after installing this application you don't have to install any additional app. Just select your preferred your applications and make a backup of them on your memory card.
How to Install and Use AVG Antivirus in Your Android Smartphone?
Step 1: Go to Google Play Store and search 'AVG Antivirus'.
Step 2: Click on "AVG AntiVirus FREE for Android" from the search result and begin the installation. I've also given the direct PlayStore link to free Antivirus App for Android.
Step 3: You'll see the app icon after successful installation.
Step 4: Open up the antivirus app and run a scan to analyze everything. Now follow the instructions to do the rest.
Step 5: That's it.

You should've installed AVG antivirus on your Android Smartphone.
Conclusion
If you're the one who installs applications only from Google PlayStore then I won't recommend using any Antivirus app on your Android unless they offer any more feature than just virus protection. But, if you keeps installing apps from Unknown sources or if you need an antivirus app that can do many more things for you then you must use a good Antivirus App and AVG Antivirus is one of the best apps. Yeah, it's not just an Antivirus but also the best all in one security app.
In this article, I've explained everything that you need to know before installing AVG Antivirus from Play Store. An antivirus is crucial to secure all files in your Android phone nowadays, I hope it helped you. Kindly share this article with your friends on social media to help others as well. Share your views about this app in comments.