Fast File Transfer APK App
Still Sharing files using Bluetooth? Isn't it too slow? Yeah, of course! The days are gone when people used to transfer their files from one phone from other via Bluetooth. Now, there are many Fast File Transfer App for Android available for Free which uses WiFi technology and lets you Transfer Files at Super Fast speed.
Actually, Android device can storage large amount of data –  sometimes we need to share some files with another Android user and you will have mainly two options – either using Bluetooth or WiFi.
But sending files using Bluetooth is really an old fashion and so boring because their transfer speed is too slow. But, Transfering files from one Android phone to other using WiFi is the first choice of all Android users in that situation. Because their transfer rate or process is extremely fast.
So, do you need some best apps to Transfer Files between two Android phones wirelessly? So forget about tangled cable and slow Bluetooth because here I am presenting Top 7 WiFi File Transfer Apps for Android which you can use to share files with your friends (Android Users) at the faster speed.
Top 7 Fast File Transfer Apps for Android with WiFi
#1

Xender: File Transfer, Sharing – Best WiFi Transfer App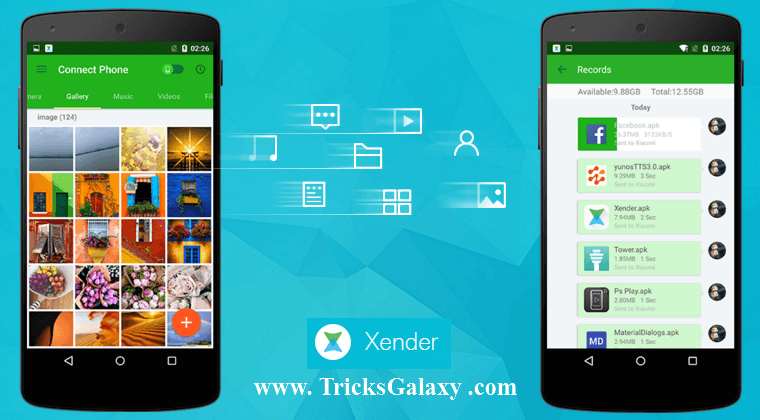 Xender is one of the best WiFi Files Transfer app available on Google Play store which is free to download and install. You can use Xender to share files from Phone to Phone, From Phone to PC/MAC or vice versa. Xender makes use of direct WiFi feature of Android device and transfers files at the speed of 5-6 MB per second.
You just need to install and launch the app in both devices and any one device have to create and other device needs to join the network/group and then start sharing files.
Some best features of Xender are:
No USB, No internet is needed
Transfers every type of files – Movies, pictures, music, videos, even apps & games!
File Transfer speed is Extremely fast
You can send your party video to friends in just seconds!
Xender supports group sharing to up to 4 devices.
Easy File sharing between Android and iOS devices.
Xender also lets you connects your phone to any PC/MAC – even other people's, anywhere, anytime!
Supports multi-Languages: English (main), Arabic, Chinese, French, German, Hindi, Indonesian, Japanese, Korean, Portuguese, Russian, Spanish.
#2

SuperBeam | WiFi Direct Share – Another Best WiFi App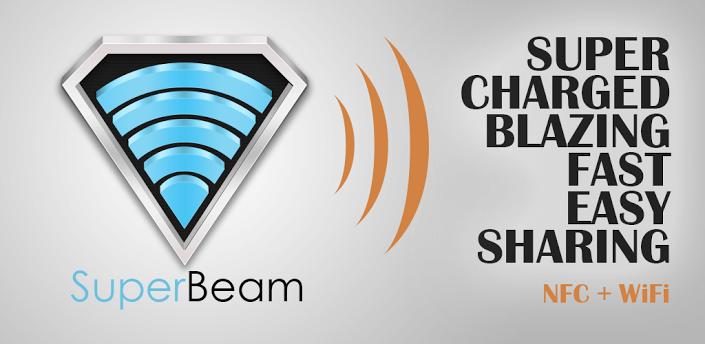 Superbeam is another awesome android app which let you share small/large files wirelessly using WiFi at great speed. Like Xender, Superbeam is also available at Play TSore for free.
Superbeam can pair devices with the help of NFC, QR Codes or manual codes. It allows you to app various background theme to it. File sharing process is very easy, install SuperBeam on both the devices, connect it and pick the fles you wanna share and finally send it to paired Android device.
Following are the best features of SuperBeam:
SuperBeam gives blazing fast transfer speeds using WiFi direct.
You can pair devices using NFC or QR code scanning.
It gives you the option to share files with devices that do not have SuperBeam through web interface.
Share all type of single or multiple files at a time. (photos, videos, zip files, APK's, contacts…).
If wanted, history of all transfer operations can be kept.
Modern Material Design user interface.
Light, dark and AMOLED color themes.
#3

SHAREit – Connect & Transfer

SHAREit (originally Leveno SHAREit) is other best Wifi transfer apps made for Android, iOS, and Windows which make it very easy for Android users to transfer all types of files (such as Photo, Music, Applications, Games, Pictures, Movies) at the faster speed. SHAREit is available on Google Play Store for free.
Best Features of SHAREit:
SHAREit allows you to transfer all kind of files whenever and wherever you want.
It's transfer speed is 200 times faster than Bluetooth Speed.
No USB, No data Connection, hence NO Internet needed for transferring files.
It supports Android, iOS (iPhone/iPad), Windows Phone, Windows XP/Vista/7/8/8.1/10 and Mac OS.
SHAREit is the best choice of 300+ million users from 200 countries.
#4

WiFi Shoot! WiFi Direct
WiFi Shoot is another powerful Wifi File Transfer Apps for Android which is available on Google Play Store. You can download and start using it for free. Using WiFI Shoot, you can share Images, Audio, Videos, Apps(.Apk) files and other small or big files by making use of WiFi direct feature.
WiFi Shoot is compatible with Android 4.0 and above version of Android. If you are looking for a lightweight and simple Wifi File Transfer App for your Android then WiFi Shoot may be the best option for you.
#5

HitcherChat- Wifi Direct Share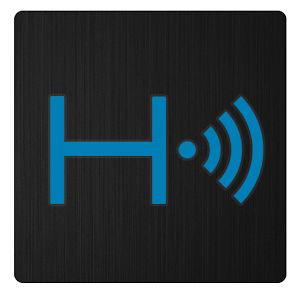 Like other WiFi File Transfer Android apps, HitcherChat is also one of the best apps which let you share files between two devices with the help of WiFi Direct. HitcherChat is also available for free on Google Play Store, you just need to do is to install the apps on both Android devices. After that tap the file option, choose the file which you wanna share and finally enjoy.
The best thing of HitcherNet is that It can remember the paired devices and next time, it will automatically connect to them. It can transfer multiple files between numerous connected devices.
Features of HitcherChat:
Share videos between devices easily without complicated pairing
HitcherNet can give fast file transfer speeds of 50 MB/s between devices.
Devices automatically connect to remembered peers
No data charges, No Internet, No USB Data Cable is required.
It comes with an integrated file management system.
You can Transfer multiple files at once.
#6

WiFiShare: Share Files Freely

Are you still having an Android mobile with older versions such as Android 1.6 to 2.3 then WiFI Share is probably the best WiFi File Sharing app for your Android? WiFiShare is available on Google Play Store for free.
WiFiShare has two versions:
1. WiFiShare (It works on all devices having Android Version 2.3 and above)
2. WiFiShare Client (It Works on devices from Android 1.6).
#7

CShare (Transfer File Anywhere)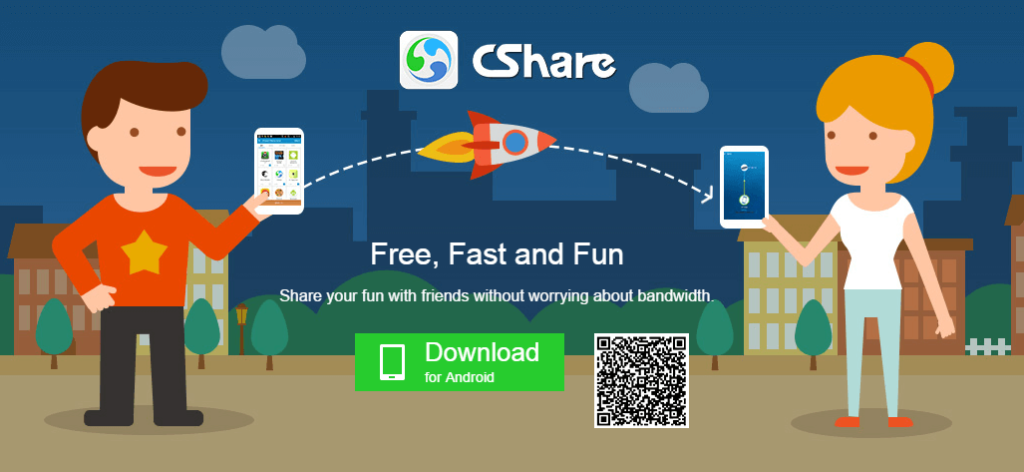 CChare is cool, New and most powerful android app that enables you to Transfer files of almost all extensions (all type of files) such as – Apps, Games, Videos, Music, Pictures and many things more just using WiFi. It is also available for Free in Google Play Store. CShare gives 10 times faster speed than 3G and 30 times faster than Bluetooth.
Features of CShare:
No SIM, No Internet, No USB Data Cables is required.
One-click identifying and file sharing between devices
Sharing/Transfer speed 10x faster than 3G and 30x faster than Bluetooth.
Supports group sharing
Transfer applications, videos, music and pictures between two or more Android devices
One-click identifying and file sharing between devices
File sharing is Free-of-cost.
Conclusion:
These were the Top 7 Best WiFi File Transfer Apps for all type of Android Phones/Devices. So, WiFi File Transfer apps for Android are truly the great app that eliminates the use of USB Data Cable, even Internet and Data connections are not required.
The good points of transferring files using WiFi are that these WiFi File Transfer Apps are available for free in Google Play Store and their transfer speed it really awesome. It can increase file sharing speed up to 5-6 times. Hope you have liked my collection. Share your feedback in comments.