Best Free Logo Maker for Android
We recognize almost all the products and services that we use on a daily basis by its logo.
Logos are important for any type of establishments as it does not only uniquely identifies the brand but also communicates a lot about what your establishment is about and what it offers to customers.
Normally logo designing takes a lot of time, effort and money.
However, if you are a startup owner who does not have enough money to invest in getting a logo designed, then you can go with any logo maker apps that are available.
Today on TricksGalaxy, we're going to share Top 12 Best Logo Maker for Android by using which you can make the stunning logo for free using your Smartphone.
What is Logo Maker App?
Logo maker apps for Android make it easier for small and budding entrepreneurs to design logos for their establishments without having to take additional help or hire anyone else.
Most of the logo maker apps for Android have a variety of preset logo templates, which anyone can choose and customize in order to suit their establishment uniquely.
Top 10+ Best Free Logo Maker for Android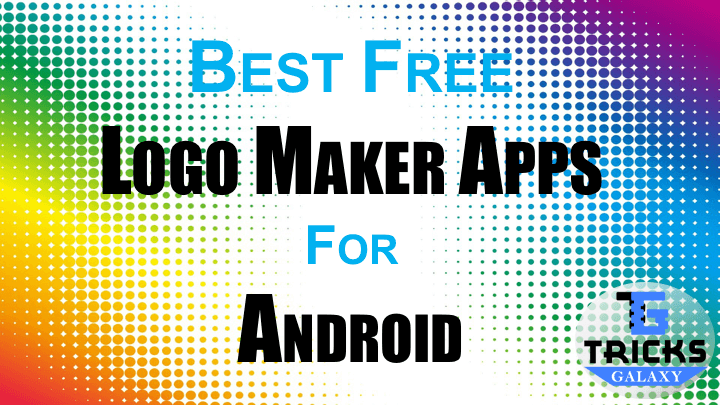 Now let us go through the top 12 best logo maker apps for Android for free that is currently available in the Google Play Store.
1.

Logo Maker Plus – Graphic Design Generator: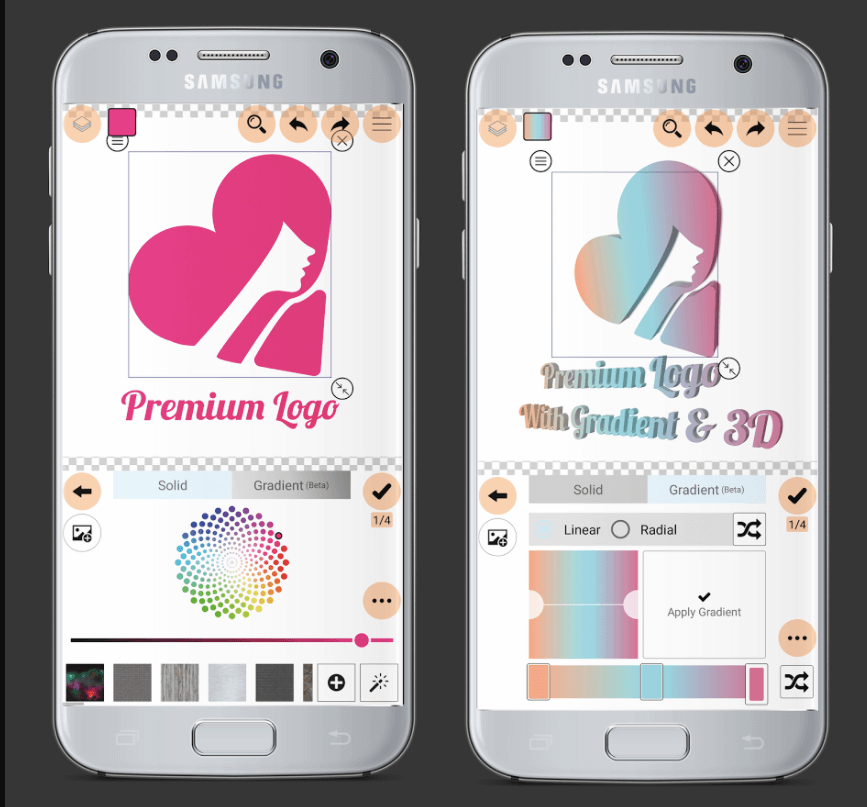 Logo Maker Plus – Graphic Design Generator is free to download logo maker app that is available in the Google Play Store.
The app is developed by "Logopit" and offers some very convenient and easy-to-master features that anyone can make use of in order to make attractive looking and unique logos.
There are preset logo icons available in the app that is divided into categories so that it is easier for anyone to create a logo that matches the establishment that they own.
Also, there are several editing and format options available in order to make sure that each and every logo created using the app stays unique.
Some of the best features of this app include the ability to add original colouring gradients to the logos that you create and the ability to actually create custom covers and icons for the social media profiles of your establishment featuring the logo and exactly according to the recommended sizes.
2.

Logo Generator & Logo Maker: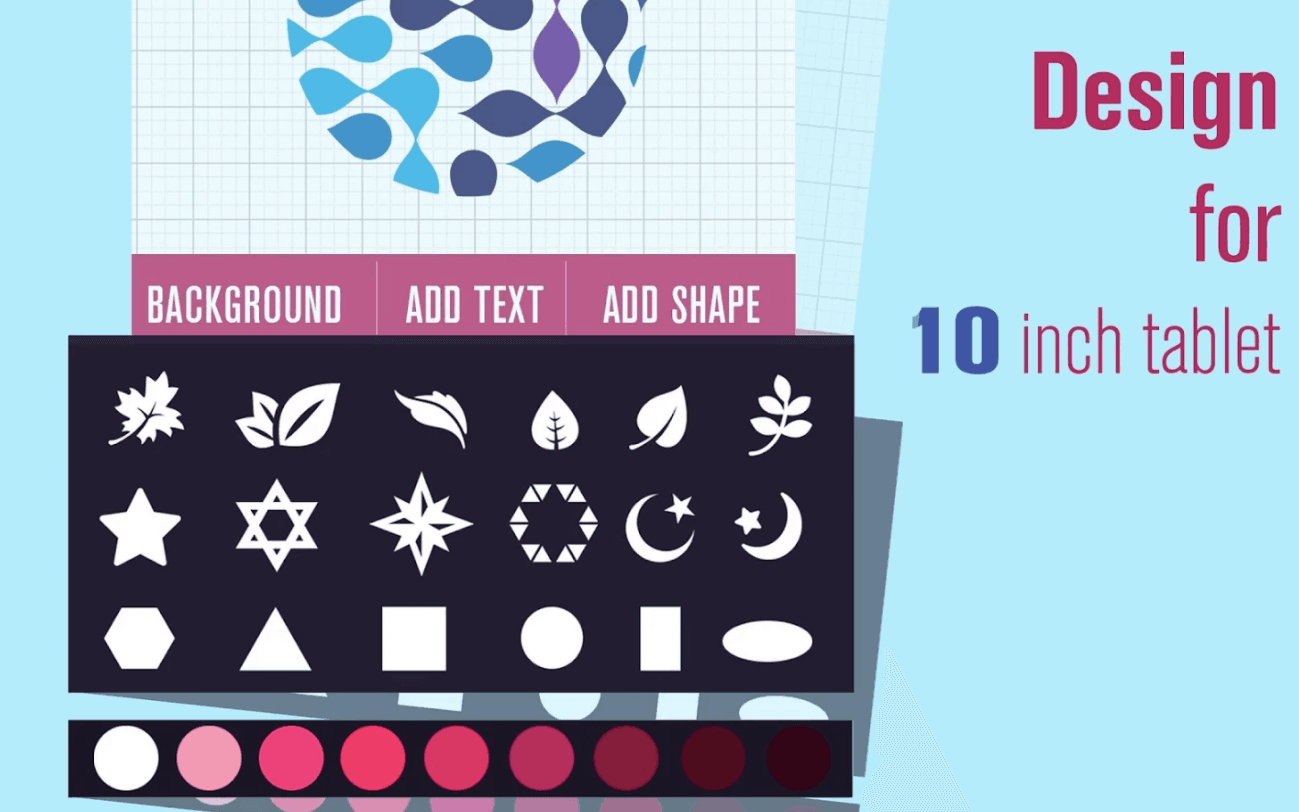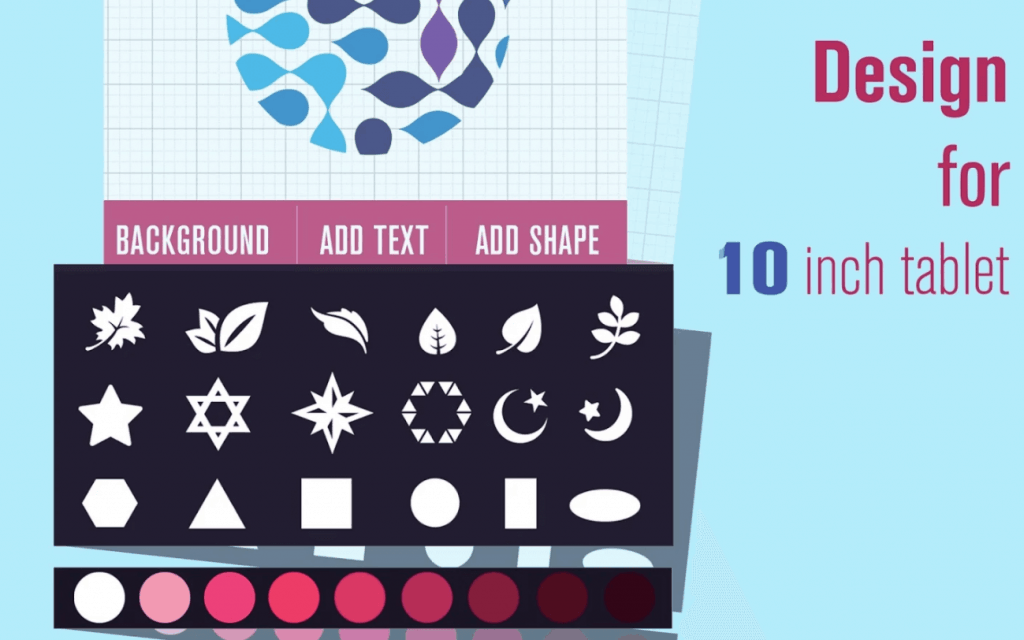 The second app in this list is Logo Generator & Logo Maker.
The functionality of the app is self-explained by the name itself.
The app is free to download from the Google Play Store and is developed by "Light Creative Lab".
The app is developed in such a way that it remains easy to use for professionals and newbie designers alike and even while keeping the overall user experience simplified, the app does offer some very professional tools to create unique looking logos.
The tools available for logo creation include a vast library of about 2000 customized templates for logos which can be further edited to match anyone's unique taste and over 100 unique fonts and other tools for text editing which further helps in creating some professional looking logos. There are tools available for editing and re-colouring purposes as well.
3.

Logo Maker – Logo Creator, Generator & Designer: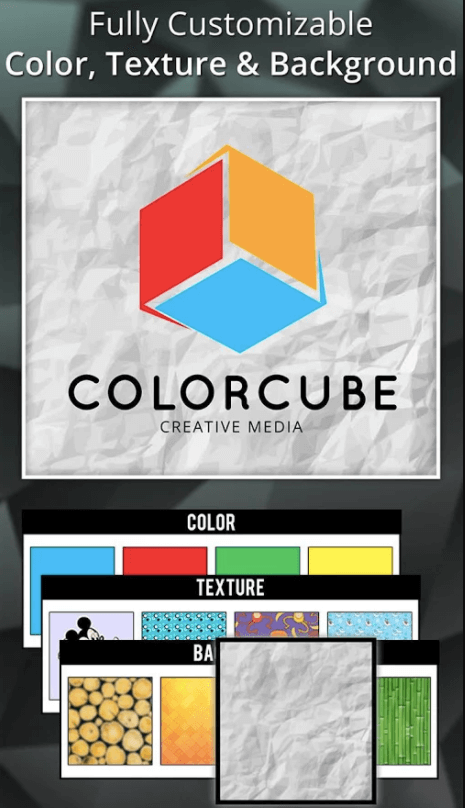 This logo maker app is developed by "Iris Studios and Services" and is also free to download and install on Android devices.
The app offers a fast, easy yet resourceful medium for people to not just create logos but also cover photos, promo posters, ad posters and other materials for promotion or branding which can either be used online or offline.
The app features a lot of features as well including a huge collection of fonts, background art, logo template and more.
No matter if you are creating logos to learn or for professional requirements, this app has got you covered and is easily one of the best logo maker app for Android.
4.

Adobe Illustrator Draw: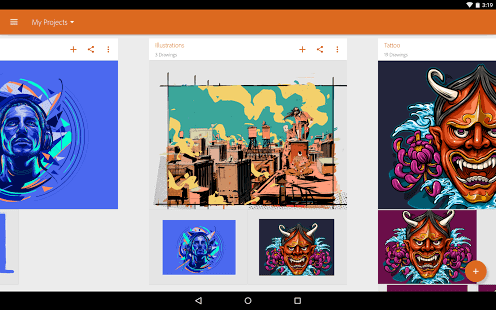 A list of the top logo maker apps for Android would be incomplete without having the Adobe Illustrator Draw app listed.
The app, even though not a dedicated logo maker app for Android, is still one of the best free choices to create a logo if you are looking to create an abstract image as logo and if you can easily learn and adapt to the tools provided in the application.
As this app comes from Adobe, you can easily expect some of the best tools and features in the app for creating logos on Android.
Some of the key unique features of the Adobe Illustrator Draw app include the ability to zoom up to a maximum of 64x in order to edit and add details in the finest levels and the ability to send the file you are editing directly to the desktop Photoshop client so as to complete the editing work on your desktop.
5.

Logo Maker & Logo Design Generator: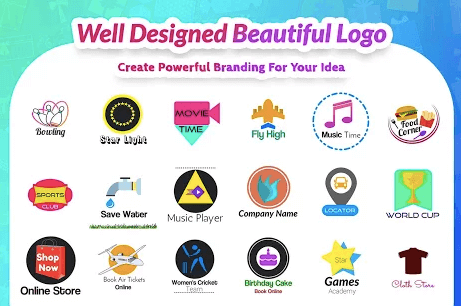 Coming in at the 5th spot in our top 12 logo maker apps for Android list is Logo Maker & Logo Design Generator.
This app also offers quite a lot of features to use in order to create unique and professional looking logos.
In order to create logos using this app, all you need to do is to select your preferred logo and font style from the variety of styles provided and then improvise them using the stickers, shapes, colors are available in the app.
There are some cool features in this app like "Magic Brush" which lets you to add cool looking textures, "Paint Brush" that allows you to creatively draw your logo and "Opacity Tool" that lets you set the opacity of the texts that are written over your logo and also helps to combine multiple objects to form a unique logo design.
6.

InstaLogo Logo Creator (Lite):
Like all the apps listed in this article, the InstaLogo Logo Creator app (Lite) is also free to use and also features a huge library of logo templates to choose from.
Once you choose the logo template, this app offers you with a lot of features to make sure that each and every logo created using the app are unique.
The features offered by this app include over 270 unique fonts, professional edit tools which include tools to modify gradient, add shadows, angle image elements by degree and more.
The app also offers the ability to add finer details to logos and also the ability to share and save your new logo across all the popular social networking sites and cloud storage.
7.

Desygner: Free Graphic Design, Photos, Full Editor: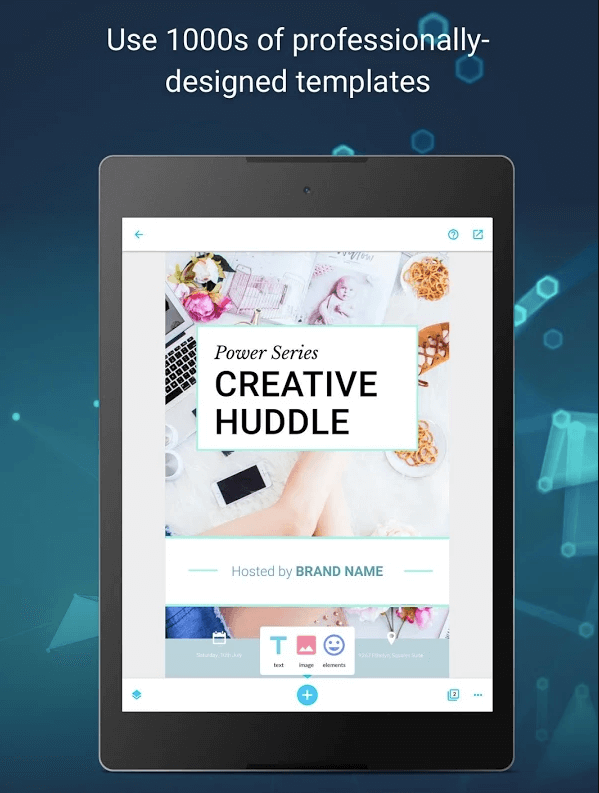 Desygner logo maker app is featured on very popular websites like Social Media Examiner, Forbes and more titled as the "easiest and best graphic design app".
The app features over 100,000 unique templates and layouts to choose from and not only is one of the best tools to make logos but any promotional material as well including covers and other graphics items for social media like Facebook, Twitter, Instagram, Pinterest, Tumblr, LinkedIn and more.
The app also makes it easy to create posters and other images for blogs, social media adverts and any sorts of promo materials that you may require.
8.

Logo Maker & Logo Creator: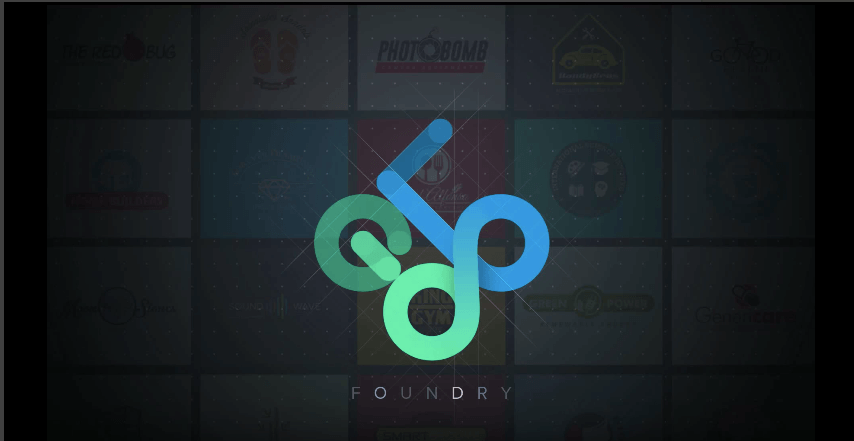 Yet another professional logo maker app for Android that is also featured on popular online websites like Launch Ticker, Design Taxi and The Next Web.
This app features over 3000 unique shapes, icons and symbols categorized based on different industries that can be used to create unique logos.
If you are looking for a specific shape or symbol, you can also search and find the same within the application.
Once the design is chosen, you can use the wide variety of tools including text editing tools and professional layer management tools to create a unique logo design out of your imagination.
Once the design is completed, you can then choose the format between Transparent PNG and Flat JPH and then save and export the logo as per your requirement.
9.

Brandee – Free Logo Maker & DIY Logo Creator: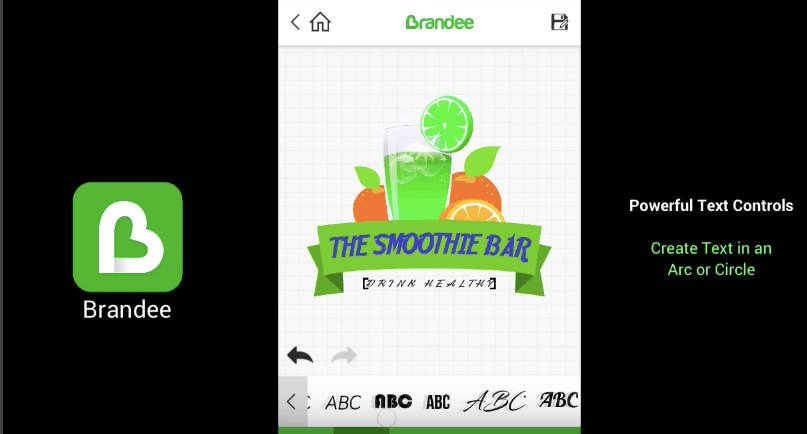 As the name itself suggests, Brandee is a free logo maker app for Android that is focused specifically on the Do It Yourself concept.
Therefore, all the features and tools in the app are made as simple as possible so as to make it easier for anyone to design a logo.
However, the tools, features, and options provided by the app are not limited.
Therefore are over 500 completely editable logo templates available in the app with over a 100 free fonts and other tools including individual layer control and tools to manipulate shapes and color whcolourill ultimately help you in creating unique logos with no much effort.
10.

Cover Maker – Flyer Maker & Flyer Designer: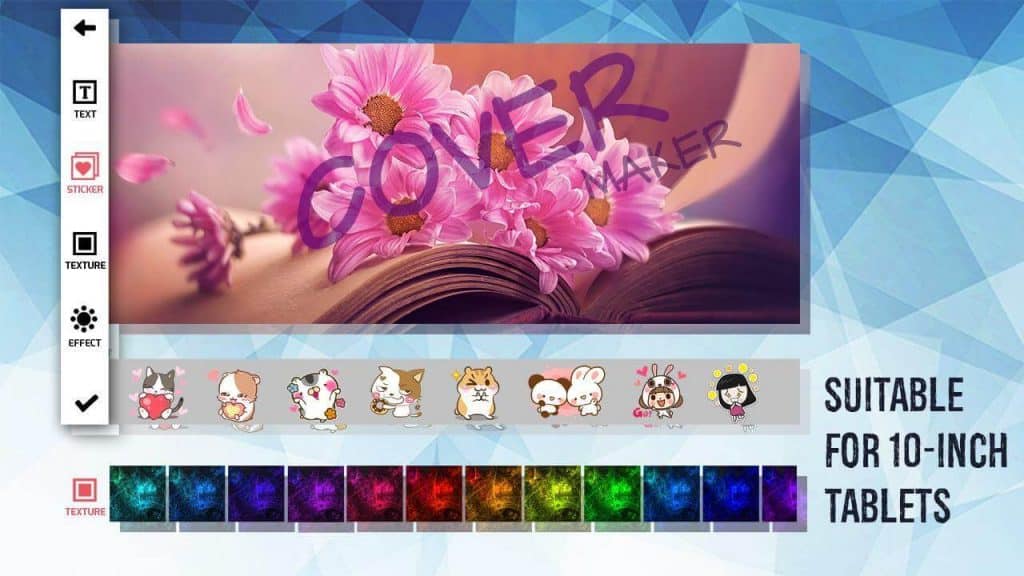 Yet another powerful tool which allows you to make logos, posters, business cards and more.
This logo maker app also makes it easier to design Facebook cover photos and any other cover photos.
The app is easy to use and provides you with a huge library of images to choose from to create your own custom logo.[G12]
If you wish to add your own background image for creating logo instead of picking one from the list provided, then you can do the same as well. Other features of the app include the ability to add effects, text, and stickers and also filters.
11.

Logo Maker – Logo Creator to Create Logo Design: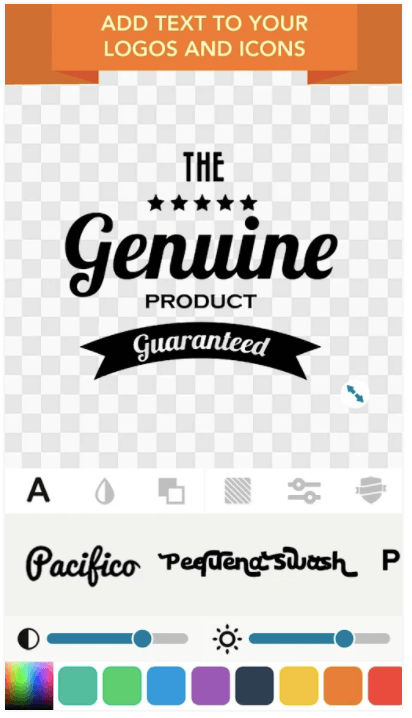 Logo Maker is one of the easiest logo maker apps for Android that allows you to create professional looking logos in a matter of just a few clicks.
The app features over 1000 unique logo design templates to choose from and you can also create 3D logos using the 3D Rotation tool available in this app.
Other features of this logo maker app include the ability to choose from over 30 unique textures, ability to add filters, overlays, colors, fonts and more.
12.

Logo Maker for Android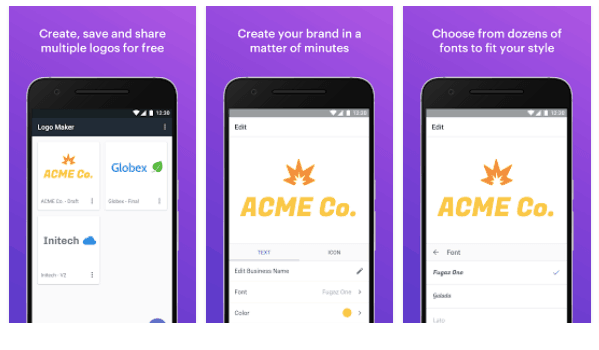 Logo Maker app for Android developed by "Shopify Inc." is also a very user-friendly logo maker app for Android in terms of user interface and ease of use.
The app offers its users with hundreds of free symbols, typography fonts, and icons to choose from.
Another feature of this logo maker app is that it lets you create cover photos and other materials for your social media accounts as well including your YouTube, Twitter and Instagram accounts.
You can also share the logos you have created and also upload it to the cloud as well.
Last Words:
So, this was the top 12 best free logo maker for Android.
Hope you have liked the list. In case, if I missed any best logo maker app then you can let me know in the comment box and I will add into the list in the next update.
Share your views in the comment box and don't forget to share which is your favourite logo maker app that you usually use on your Android smartphone to create awesome logos for free.