Best Free Reverse Phone Lookup Services with Name 2018? I'm sure that every one of us would have received wrong calls from the unknown number at some point of time in our life.
It will be really annoying to handle such calls when we are in the middle of a meeting or something.
Sometimes we receive wrong calls from the same number again and again which will just waste our valuable time and moreover it will disturb our mind leading to some kind of mental stress.
I hope that everyone wants to know something about that unknown caller like his name, location etc.
So in order to get those details of that unknown caller, you need the help of some reverse phone lookup service. This reverse method is exactly opposite to the regular lookup where you try to find the phone number of a person using his/her name.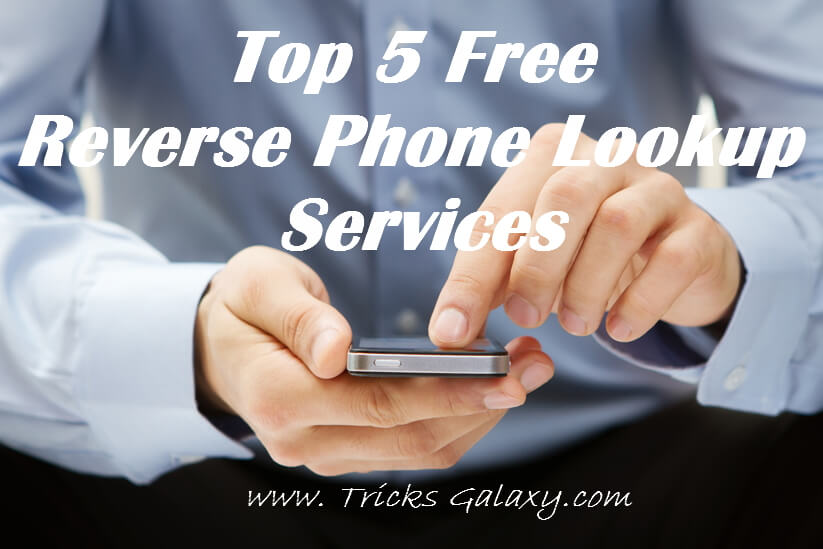 Free reverse phone lookup service helps us to identify the name and other details of a person like his location through his sim card registered area.
This service looks up for a given number in different databases which is located all over the world to find the caller id and other details. There are so many services available online but most of them do not give the real exact details of a number.
So in order to help you by saving some time for your search, I surfed the internet and found some of the websites that help you to get the details of a number.
Also that it is not possible for these sites to give the exact perfect details of every callers. It will most probably give you the best details of an unknown number. The following are the list of those websites:
Top 5 Free Reverse Phone Lookup Services with Name
TrueCaller will help you to trace the name and the location of an unknown number. This one is available in both website and as app for android, iOS and windows, blackberry, Tizen, Symbian etc.
This website has a collection of more than two billion phone numbers in their database. Moreover, this is one of the most used app in smartphones all over the world.
TrueCaller is completely free to use and for the first time, it will ask you to sign up for searching a particular unknown number.
Reverse Phone Lookup is a top notch reverse lookup site which gives you the details of an unknown number like the owner's name, email, address, social accounts, criminal records, assets, court recorders, arrests and warrants etc.
This site has a collection of more than 1.5 billion numbers in its database.
Trace Phone Number is an Indian based website which helps you to get the details of an unknown number. This site traces Landline, mobile, STD or ISD numbers. For landline or STD, you will also get to know the operator information also.
This tool cannot provide real-time details like the exact location of a number. These kind of information is not legally approved by the TRAI for use in the reverse lookup service.
Mobile Tracker is one another site that offers similar kind of reverse lookup service. This site helps you to find the location of a number in google map.
This one gives you details like latitude, longitude, service provider, signalling etc of a phone number.
The location which will be given by this site is not the exact current location of the number. But that data is the location of the telecom circle to which a particular phone number belongs.
Truedialer is another app like truecaller which helps us to avoid the unwanted calls from wrong numbers. You don't need to pay your telecom services for blocking any particular number with all the identification details feature.
This app is available in android and windows phone only. These kind of apps make our smartphones really smart in their functionality.
So the above websites and app will help you to track those unknown numbers that you receive in your mobile.
Sometimes you can't trace some particular number because of its absence in the database of that site. So try another site to look up for the details. You probably may find it on that site. That's it. If you have any query feel free to ask it in the comment section below.
About Guest Author: Rahul Gupta is the CEO & founder of CrunchyTricks. He loves to write about Blogging, Social media, SEO, Android, iOS, Windows & How To.