According to Harold S. Geneen, there are five essential entrepreneurial skills that will lead you to success. These are concentration, discrimination, organization, innovation, and communication. In other words, you have to be focused, not settle for the ordinary, be thoroughly organized, pioneer ideas, and be persuasive. This is a universal criteria for success in any endeavor, and you can translate this in all your presentations.
In any industry, you have to keep up with the latest innovations and employ best-in-class business strategies to get ahead. The same goes for your career as you get in front of your employees, stockholders, customers, or any audience, and present to them your ideas. After all, presentations are crucial parts of marketing and communication, so you have to spell success with every slide.
Now, if you're in the market for professional PowerPoint templates to help you with all your presentation needs, then you'll find that there are many resources on the internet.
However, not every template you see out there can guarantee you sleek, professional, and stunning presentations. You have to find a resource that provides you those and more
Use High-Quality Templates to Get Ahead in Your Presentations
There are many resources that provide all sorts of PowerPoint templates. However, some of these require that you subscribe for a fee, or pay a certain amount for a certain number of template downloads. If you're a startup and you want to save every cent you can get, these options aren't so feasible and economical.
You need something that provides premium-quality templates without requiring you to pay a premium price. Even better, you don't even have to pay for them. And this is where SlideHunter.com comes in.
SlideHunter offers a wide range of high-quality templates that are free to download, allowing you to focus your resources on things that matter most to you or your organization.
SlideHunter Templates for Amazing PowerPoint Presentations
SlideHunter has thousands of amazing, high-quality templates that can make your every presentation look polished and professional. Creating impressive slides that are engaging yet informative is important not only in the corporate setting but in every slideshow you make either for school or personal use.
SlideHunter's free PowerPoint templates are all professionally designed and specially chosen to suit the ever-changing needs of its market, which is anyone who is looking for great-looking presentation themes, backgrounds, and templates.
Create Go-To Templates or Go for Topic-Specific Slides
The portal contains a wide range of versatile, multi-purpose slideshow templates that are great for any topic or purpose. These templates can then be easily customized further by modifying the background or styles as well as inserting brand-oriented components. These generic slides have diverse designs, ranging from abstract, animated, 3D and many more.
Aside from the aforementioned, they also contain topic-specific templates that can help you get started on any presentation and finish up faster as well. This is because these templates already have built-in outlines and headers, as well as sample content, to serve as blueprints to guide you as you go along each slide. Such templates include project timelines, marketing strategy, business plan, sales proposals, logistics, 30-60-90 Day Plan, and business goal diagrams.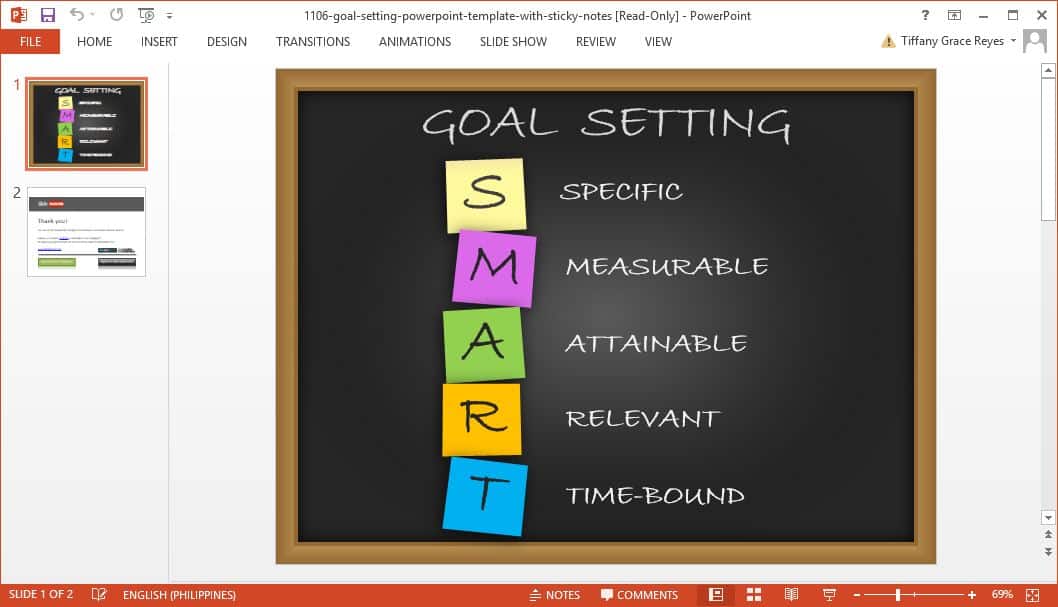 Get Professional and Impressive Diagrams for Your Presentations
Many of the internet's best PowerPoint templates and packages that designed for business can be found here in SlideHunter. It has the most diverse business-oriented presentation templates, serving as a reliable go-to portal for all your needs in your corporate presentations.
Furthermore, if you already have an existing presentation that you need to take to the next level with comprehensive, complex visuals, you can also do so using SlideHunter templates. It boasts of many diagrams, timelines, charts, and even infographics to add visual interest to your deck. For example, there are 3D text blocks for showing innovation strategy, complex timelines, McKinsey 7-S Diagrams, Deming Chain Reaction diagrams, Five Forces Diagrams for presentations on Porter's Five Forces Analysis, and so many more. Creating these from scratch will require that you at least have graphic design skills. However, with SlideHunter, all you need to do is to download the visual that you need and click on the placeholders to replace them with your own text.
Make the Most of PowerPoint's Features with SlideHunter Templates
What's great about SlideHunter templates is that they are created specifically for PowerPoint. This means you don't have to convert anything from the templates and they are highly compatible with all versions of PowerPoint. Best of all—you can make the most of the program's features to make your template even more personalized and more awesome.
You don't have to learn any other program or download any other app to manipulate the templates. Even the slide objects themselves can be inserted and modified directly through PowerPoint, saving you a lot of time without a lot of hassle.