Best Free Movie Apps: Movie is one of the most trendy topics which remains in trend all over the world and among all people & Free Movie apps are the best way for free movie streaming in 2017. Most of us enjoy watching movies, yeah I'm one of them, are you? Well, but the problem that most of the people face is that they're not able to download the good quality movie.
So, today I'm going to share Top 23 Best Movie Apps for Android for getting movies for free of cost from the Internet.  However, I've already shared some best free movie download sites where you can download movies for free. Also, if you don't wanna download movie, then you can watch any movie directly on these best movie streaming sites.
The days are gone when people used to get CD from a shop, put it in the CD player and watch. Nowadays, we all have the Internet connection. It is a world of technology, innovations people prefer to watch and get movies at their home or at their working place so that they can watch them in a very comfortable mode.
That's why many Best movie apps and movie websites are available nowadays to provide the latest & old movies online. Also, many people want to watch ancient movies which were released at a very long time ago and it is not possible to watch these movies in Theaters or hall.
So, these free Movie apps and movie websites are the great way to watch or download new movie as well as old one. According to the experts, motion images are the best way to teach or to add something in the mind of every person.
Top 23 Best Movie Apps for Android 2018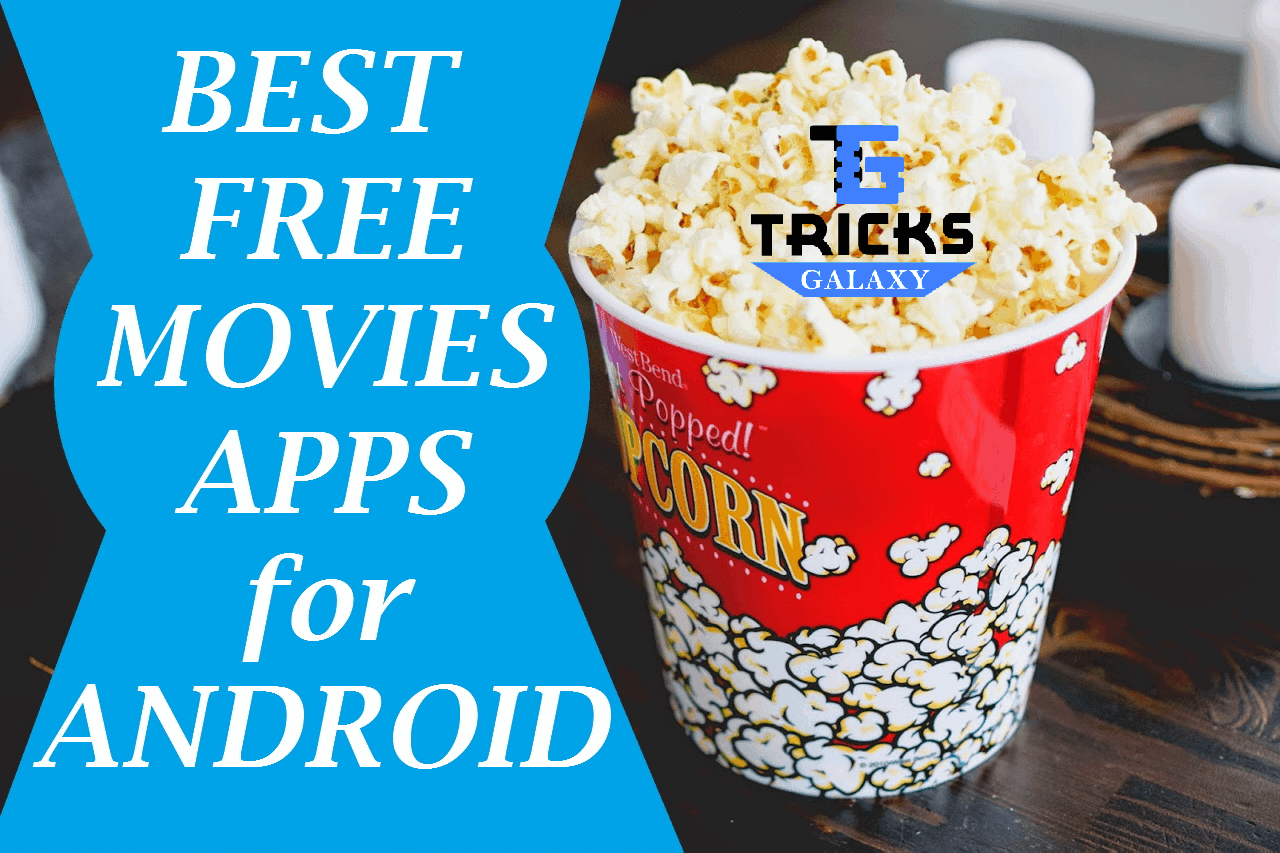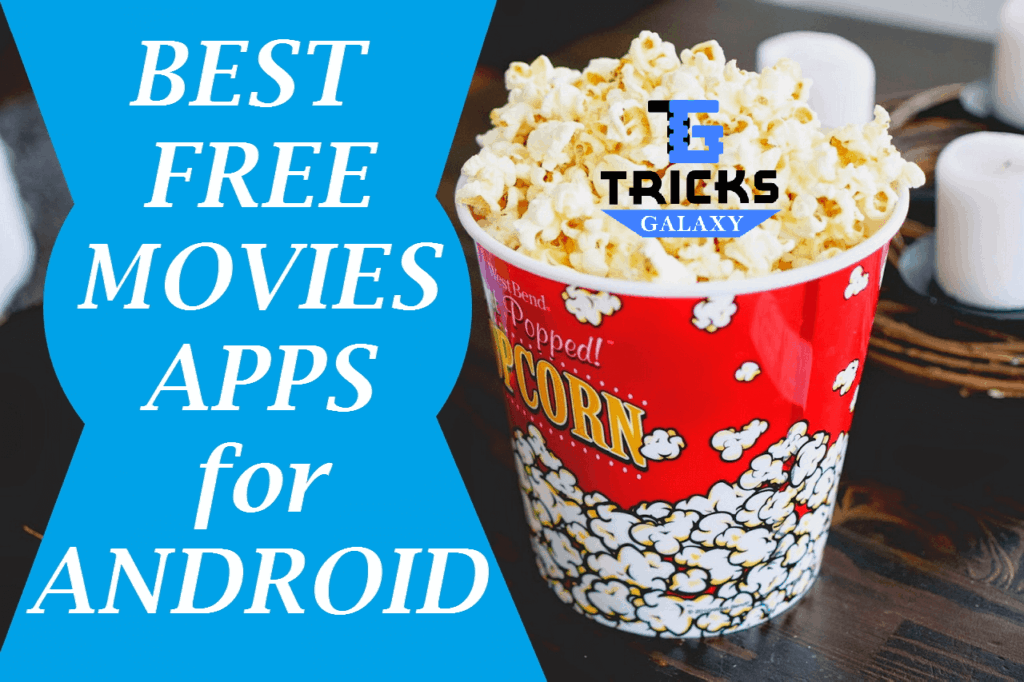 The list of Top 20+ Best Movie Apps that I'm sharing this article is handpicked & best. Some of these apps require premium membership to provide free movies while the most of them are free to use. So, I think these are the best free movies apps for Android and iOS devices.
#1

Netflix – Top Movie App 2018

The very fast growing movie streaming service is being provided by Netflix. In just few year this brand has earned a lot appreciation. Netflix is the best movie app as it has a huge amount of option and it is providing free premium subscription of first one month after taking the membership, so this a good thing for those who want to check the service of Netflix.

You can download this Movie Apps from play store as well from Apple store without any issues. This app is very easy to use and have no complications. If we talk about the satisfaction that Netflix provides to its user is very good as more than 5 lakh users had given 5 stars to Netflix. There s nothing say regarding the service as the figures scream much more louder.
#2

YouTube – Free Movie App

YouTube is the biggest platform that provides infinite numbers of high-quality videos and clips. It is the platform where anyone can upload their videos and can earn a good amount. Yeah, YouTube is big name of the internet. This movie app is free & provides videos and movies streaming without taking any amount from the viewers which are the best thing. Whereas along with this you have the right to give your suggestions to the creator of that video or to that who uploads videos.

The interface of YouTube is kept to be very simple as someone said that " Simplicity is the best fashion". A very basic app to watch movies online, although you can the videos too. The best thing about YouTube App is that it's a Google product. So, it's secured and you can access YouTube with your Gmail ID. You can get almost every old movies on YouTube. We can say that YouTube is the best movie app for Android as well as iOS devices in 2017.
 #3

Showbox App – Powerful movie app

ShowBox is mainly a South Korea's largest film distribution company. It is a app which have different types of shows divided In many categories. It had been distributed more than 40 movies which shows that it is great name in film industry. It is rewarded as one of the topmost free movies app for Android as well as IOS. In this app you can get all your interest. The arrangement is very done on the very simple basis. Users are extremely happy by using the Showbox App. It had earned a great fame by providing free movies and shows on its app. You can download this movie app from the official website.
#4

Hotstar – Free Movies Streaming & Live TV

Hotstar the live streaming partner of VIVO IPL 2017. Hotstar is a very easy and a very simplified app which provides Movies along with famous shows. Some of them are free of cost but few of them require premier membership which anyone can get by paying a bit. Becoming a permanent member of Hotstar will not be a mistake as it is great movie app for watching movies on your device. It is easily available on the play store and Apple Store.
#5

IMDb Movies & TV

If you are a fan of watching latest videos and movies just after their release then IMDb Movies & TV is the best option to go with. Along with the movies and TV shows it provides us thgenuine ratingng of the movies by which we can get an idea about the appreciation of the show or movies i.e, where people liked it or not. Users can get this app from both stores of Android as well from the apple store. It is a very ancient website and now it had its app too, so that people can remain intouch with the film industry also.
#6

Tubi TV – Free Movies & TV

It is a very simple and a free popularmovies and show streaming app. Tubi TV is not a app that wil giive you some privileges and will ask for premier membership. You need not to pay anything to watch your favorite shows and movies. Every weekend new shows and movies are regularly added to this app. In Tubi TV you can add bookmarks and can make a wishlist, so that you can watch those shows and movies in future. Users can use Tubi TV app anywhere and anytime, while having a Tubi TV in your device then you will never be bored.
#7

Amazon Prime Video

The newest video app in the web market. Amazon is the biggest e-marketing portal all over the world, it offers various products of different brands at a very reasonable price. You can download and watch the latest as well as the oldest movies and shows. You can watch thousands of Bollywood as well as regional shows. It is a streaming app which gives you a 30 days free trial to watch the latest movies. You just need to sign up on the Amazon Prime Video and can enjoy free streaming of movies for a 30 days.
#8

Terrarium TV App

If you need to travel in upcoming days then you can download the movies few days before going for a trip with a help of the TerrariumTv App. It provides almost all the popular shows and movies in Full HD quality. This app is not yet available on the Play store but need not worry for that. Terrarium TV App can be easily downloaded from the official website without any type of issues. Along with international shows, this app also supports multi-language subtitles to understand the show completely. It again supports Android Smart TV and all the device includes Fire Sticks. The upcoming feature which is going to be added in this app in future is the series of Anime.
#9

JustWatch – Movies & TV Shows

This app doesn't provide your own streaming but it will allow you to choose your favorite streamer and then you will be able to see the list of that streamer which you have chosen. There are some pretty good filters which can allow you to search perfect answer. It is free of cost you need to pay a single penny for this. Users can download this Movie app from Play store and from Apple store. On play store, it had lakhs of a positive review. Overall it is a decent movie app for your device.
#10

Hulu: Watch TV & Stream Movies

If you want to watch original shows and movies then this app is the best one. You can access this app only when you will pay at least 8$ per month. In starting it give you a trial period but it will not give you a full access to the shows and movies that you want. There is another option which can be used in Smart TV. You people can watch Live TV by paying around 40$ per month. It is available on both the stores and you can download it from anywhere according to your Operating system.
#11

Voot TV Shows Movies Cartoons

Another app which is new in this field. It is specially designed for the television shows. Voot app is launched by the Viacomtelevision. Official app of colors channel. Best app for the Indians who want to watch the Indian shows. It is a free of cost app, which is a good thing for the television lovers. Voot TV Shows Movies Cartoons is regularlyupdated and within few hours of telecast of any show on TV, we can watch them on this app. You can get this app from play store although it is not yet available on the Apple store but will be available soon.
#12

Ditto TV – another best movie app

You can get an idea from its name that it is a Indian based app which can give you privilege to watch the livechannel. It have almost every channel in their list that you can watch live anywhere , anytime. It is similar to Voot app but there is one difference between them, DittoTV have around 100+ live channel which includes national as we as regional channels. It is very easy to use no hiddenads are there. If you people want to watch live channel than you can go in play store or can visit apple store to download it in your device.
#13

FLIPPS TV –

FLIPPS TV application also known as iMediaShare is a mobile media application which is built to deliver over-the-top video to the connected TV via existing hardware by streaming directly from the cloud. It was built to control technology and discover media by the Flipps Media. Flipps Media was the first ever company to make such kind of application. With this application, users can browse a channel

Flipps Media was the first ever company to make such kind of application (i.e. Movie app). With this application, users can browse a channel catalog of movies, music videos, sports, news, and other video and also provide viewers diverse content and expand publishers' reach to virtually any connected TV in the world. The app is available for both Android and iOS mobile devices.
#14

FREEMOVIESAPP

The FREEMOVIESAPP provided by Free Droid Applications is a video player app available in android play store. The application provides the user to browse and watch movies on their smartphones and tablets. It also does not requires Adobe flash player on your device to watch the movies. The application is using the HTML5 technology. All the genre of movies like horror, romantic, thriller, action is available. The latest version of the application available is 10.19. The app can be downloaded and installed on your Android device and by moving the apk file to your SD card you can browse and enjoy the movies in your wish-list.

This movie app is using the HTML5 technology. All the genre of movies like horror, romantic, thriller, action is available. The latest version of the application available is 10.19. The app can be downloaded and installed on your Android device and by moving the apk file to your SD card you can browse and enjoy the movies in your wish-list.
#15

PlayBox HD – Most Wanted Film App

The PLAYBOX HD or CINEMA BOX HD app provides its users with all the latest and the old movies and TV shows for free. It gives you the freedom to enjoy every frame of the movie. Built with a unique interface the app makes it's easier for the users to play the app on the device. The app is available for Android and iOS devices and laptops also. The movies cartoons and shows or whatever to wish can also be downloaded to your device with any resolution.
#16

Kodi – free movie app

Kodi app is a movie application for all the Android devices which is an open source media player and a hub for digital media made for home theater PCs. Its GUI provides users to easily browse and watch videos, photos, music from a hard drive, or internet connection.

Kodi comes in the category of video players and editors under the google play store. Kodi tv is a production of XBMC productions. The application is available for Android, Linux, Mac OS X, iOs, and Windows operating system. It gives you access to tons of movies, tv shows and other media all through a single interface.
#17

Popcorn Time

Popcorn time is an android based application available on the google play store allowing you to play hundreds of movies and tv shows without downloading anything else. It also an intuitive interface for the users providing latest movies and shows on the first page itself. 2.8.0 is the latest version available on the play store. Time4popcorn is the producing company for this application. It has a rating of 3.8 on the google play store. It is supported by android, Mac OS X, Windows and all linux devices. You do not need to download just take care of the popcorn and enjoy anything you want to.
#18

Popcorn Flix

Popcorn flix app under the production of screen media ventures and L.L.C entertainment is an app providing you to watch full length movies for free on your android phones and tablets. The app also contains ads though. The app has a rating of 3.2 on the play store. You can stream into hundreds of movies without having any log in account also. All the different genres are available on the website. The site also provides two different sites exclusively for kids and horror movies. Although it is rated much better than many other apps available for watching movies and shows.
#19

Crackle

An ancient app which is almost 13 years old. One of the trusted app for movies and shows. Users can watch free movies unedited along with this it doesn't display ads in-between. This application is especially for the Hollywood movies and foreign shows. Usually it uploads regular episodes of its own series such as Comedians in the car and many more series. It is a company which has its own app and you can download the Crackle application from play store if you are an android user and if you are an IOS users then, you have to visit apple store or iTunes store.
#20

Viewster – Movies, TV & Anime

A app for the youngsters as they are one to watch the anime. This app is completely designed for the Sci-Fi shows. Users can watch the movies instantly without any problem while watching. It is a free of cost app. Viewster is a application to watch English series such as Anime and other cartoon series. Quality offered by Viewster is pretty decent, it work at low network speed. To download this application you need to visit play store or iTunes store although you can download the apk file also.
#21

Hubi

It is a cross platform streaming application. It will allow its users to watch movies and shows. But it is not for Indian users as this application doesn't have the Indian shows and movies whereas it is a good option if you are a fond of watching English or European shows and movies. You can download this movie app apk from the external websites as in India it is not available on google play store.
#22

Snag Films

Perfect movie app to watch almost every movie on your device. You need not to pay anything for watching your favorite movies. If you want to watch older movies then you just have to let the Snag films editor know your choice. Snag films is very easy and simple application to watch all kind of movies. If we talk about its rating then to it is a good scorer, so you can go for this app by visiting the play store.
#23

Cartoon HD

Cartoon HD is an application to grab the children's attention. It has thousands of episodes and movies of different cartoon characteristics which you can watch without paying anything. It is a very simple app as it is designed to for the children. Users can see the rating and can download the app from the stores of both Android and IOS devices.
Conclusion:
There are thousands of free apps for movies and Tv show but the above top listed applications are the best free Movie Apps and have a very simple interference which anyone can understand. There are will be no complication in downloading this movie application. If you are interested in watching movies then you can download any one of the application according to your convince and your choice. So, finally Enjoy these Free Movie Apps 2018 on Android & iOS Device and share your views about this article in comments.