You must agree if I say –
Google PlayStore is the ocean of apps & games for Android contains apps for almost every use. Isn't it?
Do you know? There are many App stores like Google PlayStore.
All the Android smartphones come with this Google Play by default. It consists of an unlimited number of apps in all categories, games, software and much more.
Google Play Store is a large ecosystem of the apps. Let's check out the best Google PlayStore alternatives
These Playstore alternatives contain a lot of apps and multimedia content. From this post, you can know about Top 10+ Alternative to Google Play Store in detail.
Best Alternative to Google Play Store: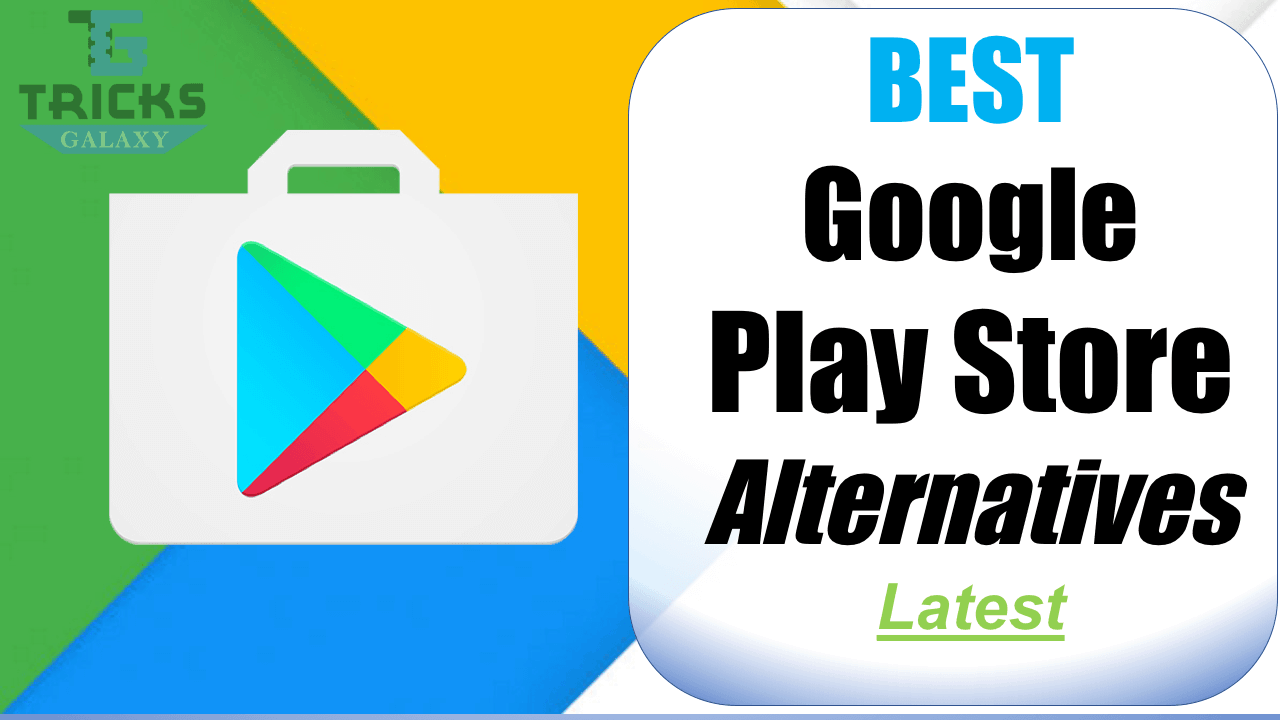 #1

Amazon AppStore

Amazon AppStore is one of the best alternative apps for the Google Play Store. It is also known as Amazon underground and it allows the people to download the paid apps at free a cost. This app consists of about 334,000 different categories of apps which are paid as well as free.
One of the most interesting features in this app, it contains "Free App of the Day" option. People can avail a premium application just for free on every day. Those who clearly check the app every day can download the premium app at a free of cost without paying a single cent.
It consists of various music, movies, books and much more apps which are available at a low price when compared to Google Play Store.
#2

APK Mirror – free app store

This APK Mirror is also referred to as one of the best store application as it contains only free apps and paid apps are not accessible in this app. One thing that you have to remember is, it doesn't have an Android app, but instead, it has a website where users can download their favourite apps.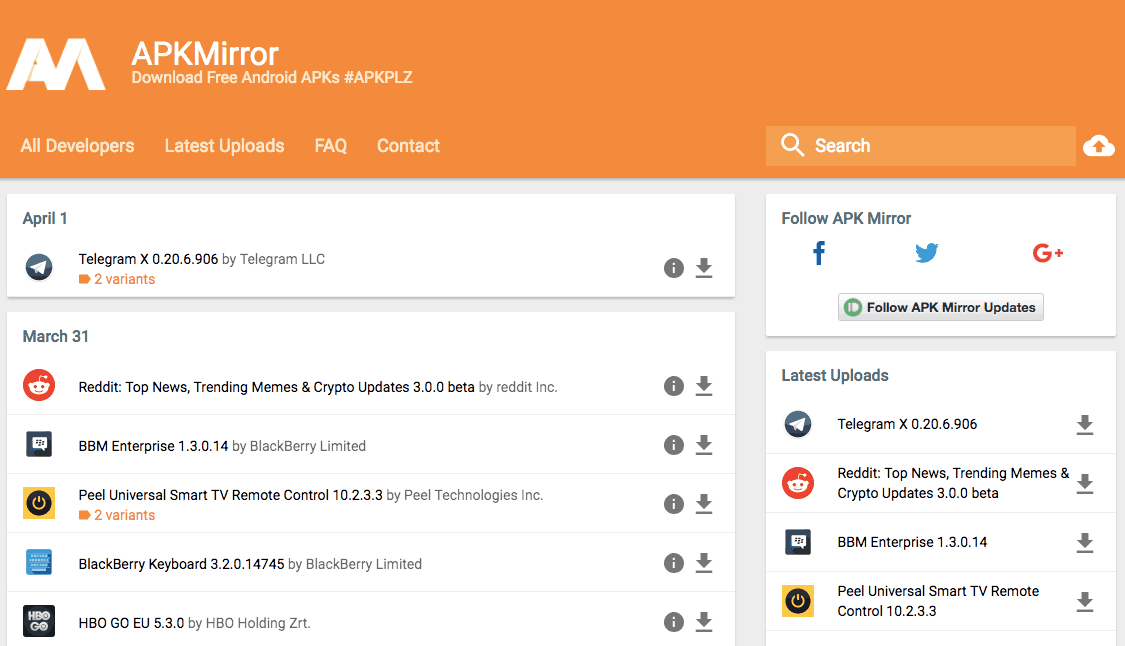 These apps are completely virus or malware free and very safe to download. It regularly updates the most recent versions of APKs on its website. On the homepage, all the apps are organized according to the dates.
It consists of various categories such as apps which are popular over a week, over a month and last 24 hours. It also has a simple user interface so one can easily operate the app without hassle.
#3

Aptoide App Store

Aptoid app comes with a well-designed user interface as per the Google standards and experience is also as good as Google Play Store. Since its launch in the year 2009, it has more than 150 million users throughout the world and has around 3 billion downloads.
It refers to an open source app store for Android devices that has over 700,000 apps to its collection. This app has several versions such as Aptoid app for Android smartphones and tablets, Aptoid Tv for Set up boxes and Smart TVs, Aptoid Kids and Aptoid VR for children devices.
The Aptoid is a straightforward app that allows you to download apps directly to your mobile. It is safe to use and download and as great as Google Play Store.
#4

SlideMe AppStore

SlideMe is the long-term player in the app store that it safe to download and simple to install on the devices. Most of the AOSP (Android Open Source Project) OEM's comes with SlideMe application.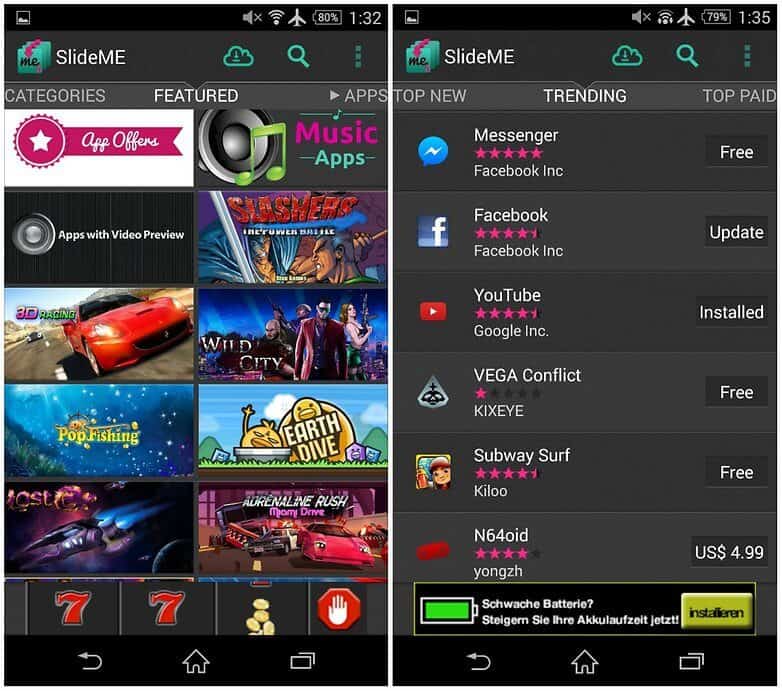 It provides various premium and free apps and all those apps come with the quality control process. That means all apps are tested and verified before publishing on the app in order to avoid fraud and spam apps.
This app is most convenient for the developers because of its payment methods and geographic locations. It supports many languages and one can install this app is through their website.
#5

GetJar AppStore

You know that this GetJar was developed a long time before and it is even older than the Google Play Store. It consists of around 800,000 varieties of apps and it supports various mobile platforms such as Android, Blackberry, Windows Phone, and Symbian.
This app comes with an easy user interface where all apps are categorized into sub-categories that makes the people find the respective app easier. One has to note that it contains a huge number of apps, but most of them are not up-to-date.
Its desktop interface is so similar to its mobile interface and makes browsing more convenient. In order to download this app, one has to visit its mobile web and can download the app.
#6

F-Droid App Store

F-Droid is also one of the best alternative apps for the Google Play Store where it offers free and open sources apps. This app is well organized and you can easily find the app and download for free.
This site is run by volunteers and it relies only on donations, so you can donate money if you like the app as a support for this app. It is most popular among the developers of Android and they can easily access the codes of all apps.
#7

AppBrain

If you are looking for the best PlayStore alternative app that provides all premium apps for free, then AppBrain is the best option for you. In this app, people can find the premium apps at a free of cost, but available at the limited time period.

So if you want to get the paid apps, then make sure to visit the app in mentioned time and get the app that you are looking for. It enables users to access all the extensive details of the app.

You can find all the apps in this AppBrain that are present in the Google Play Store. It is available in both application and website where users can access from where they want.
#8

Opera Mobile Store

Most of the people know about Opera Mini Web Browser, but they don't know it has app marketplace in its browser. The Opera Mobile Store is one of the best alternative apps to the Google Play Store where it provides good services as its browser.

It is available to download from all its Opera browser. If you want to make any purchase within pay, you no need to worry about security because it's always safe. There will be huge traffic because many users use Opera browsers.
#9

Mobogenie

Mobogenie is another best alternative app that consists of a lot of software where people can choose the software that they want. It supports multiple languages and consists of a large user base.

You can find the apps on Play Store in this Mobogenie and that are well categorized in a good manner. There are various types of apps such as music, video, audio, images, sports, health and much more.

It is one of the recommended alternatives because it analyzes what people are searching and give suggestions according to that. It won't ask for registration in order to download the apps and it has a simple user-friendly interface.
#10

GetAPK Market

GetAPK Market is one of the best and largest stores to download all the Apk files. It provides all the apps to download for free. To get the apps, you have to search what app you are going to get and download that app Apk file.

It can also be done through Google Play Store. Just to Google Play Store and click on the paid app that you are looking for. Click on the share button and then select GetAPK. You will be redirected to the page where you can download the app.
Other Best Google PlayStore Alternatives: (

Bonus

)
#11

Uptodown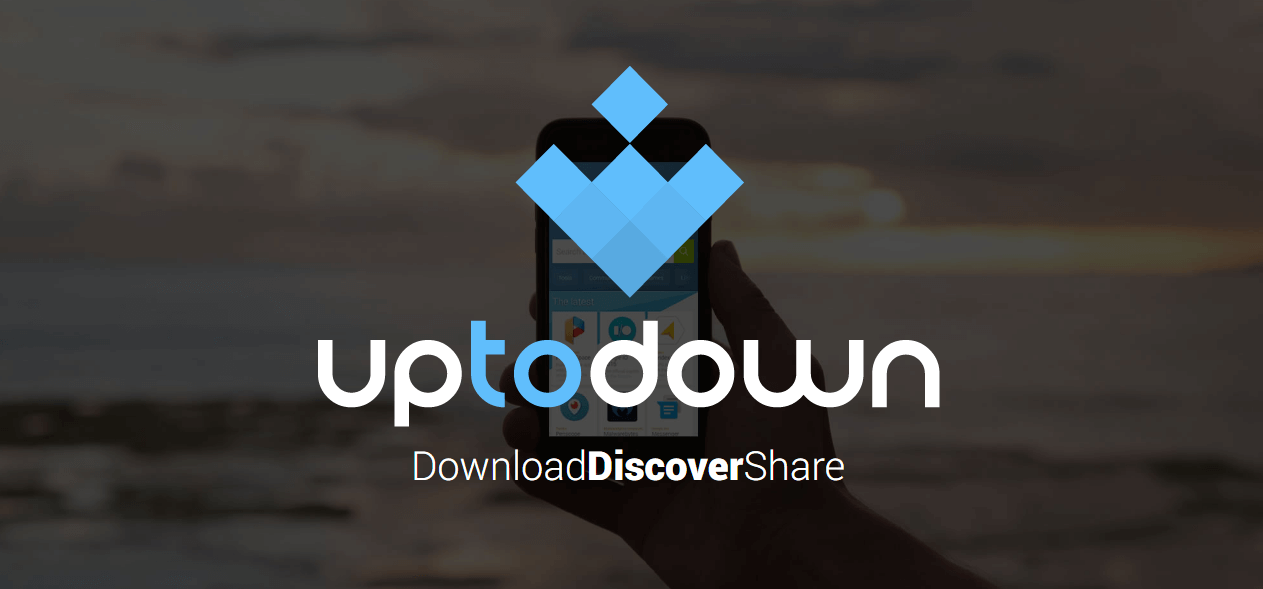 Uptodown is also one of the best and recommended Android app alternative to Google Play Store. People can download the Apk's for free and it will regularly update with APKs also. You can find the applications which are not on Google Play Store.
It contains a lot of applications with a simple user-friendly interface. People can download the applications without Play Store for free.
#12

1Mobile Market

1Mobile Market is also one of the amazing alternative apps that comes with the advanced user interface. This app automatically updates with new Android apps. It consists of a file manager where people can back up their favourite Apks in their mobile. The only negative point of this app is, it contains ads which are annoyed.
Conclusion
Hope you guys got enough information about Top 12 Alternative to Google Play Store. If you are looking alternative to Google Play Store, then select one from the above list on trying it. If you have any queries, drop them in the comment box below.