Lock Anyone's Facebook Account: Hi friends, previously I have shared one interesting Facebook Group Tricks which was on How to Add all friends to any Facebook Groups by using Script in a single click.
Today, I bring one more Awesome Facebook Trick through which you can block/lock anyone's Facebook profile. Yes, what you heard is right. You can lock any Facebook Account just by following simple steps.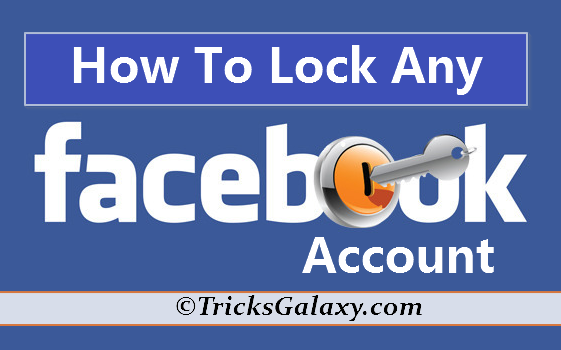 Tricks To Lock Anyone's Facebook ID or Account:
First of all you need to do is to Copy the following URL/Text and send to Victim (your Facebook friend) whom you wanna lock their ID.
http:// 34255353309
Important: Before sending it to anyone, make sure that there is a space between "http://" and "34255353309", else you facebook account will get temporary locked.
After adding space, send it to victim through chat box or using any best way and tell him/her to copy that link, remove space and paste in comments or tell them to add it in any status in Facebook.
That's it. Once they post mentioned link anywhere on Facbook, their account will be locked within seconds.
Enjoy this Facebook Funny/Locking Tricks.

How to Unlock temporary Blocked Facebook ID/Profile/Account?
You'll get temporary blocked notification whenever you try to post that link anywhere on Facebook like- in Comments, Status etc. Are you temporary blocked? Try following steps to recover your account.
When you see "Your Account is Temporary Locked", Click on Continue.
Then Facebook will ask you to complete a security challenge, just enter the captcha to complete it.
Now confirm your Identity just by Answering your security question, Mobile/Phone Number verification or by Identifying photos of your friends.

That's it. Your Facebook ID is now unlocked.
Hope you like it. Any problem, feel free to ask in comments. Share your ideas/suggestion/feedback in comment box below in comment section. Visit daily for more Tips, Tricks and Tutorials.