Send more than 10 images on WhatsApp: The whole world knows, WhatsApp is one of the most popular cross-platform instant messaging social technique, with 500+ million active users worldwide, and expanding exponentially every day. The IM client which now belongs to Facebook Inc, recently updated WhatsApp for Android as well as iOS.
While the updated application comes with some exciting features like privacy control, i.e., you can choose from your contacts who all can see your display picture, status update and last seen timestamp and a couple of changes in media sharing capabilities.
Only one major limitation WhatsApp has, however, if you want to share many pictures, you will be bounded to select not more than 10 images at once, which can understandably be frustrating for some power users.
How to Send More than 10 Images at Once on WhatsApp?
WhatsApp is the impressive and easiest application which is being used by almost everyone not depending on age, all features liking chatting, sending audios, videos or images is smooth and light. Moreover, the security updates are also cool including features like who can see you on WhatsApp, who can see your profile pic and last seen, etc.
You might think you know everything about WhatsApp, however probably you're wrong, there are many hidden and secret WhatsApp Tricks. WhatsApp tips and tricks are trending topics these-day.
Sending Unlimited Images at Once on WhatsApp
Assume, recently you went for a family trip to see the best destination to visit in January, and you clicked a number of selfies and photos there. As you was excited to share those pics in your WhatsApp group and while selecting photos, you get a message "Can't share more than 10 media items".
We know you get irked of doing this same procedure again and again. So, Today I am providing a procedure that will help you out with the problem of sending more than ten images at once.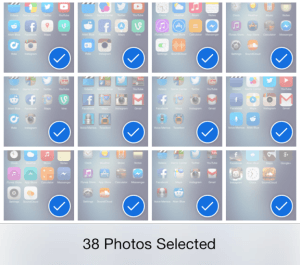 Fortunately, a new jailbreak tweak-"WhatsApp Unlimited Media" removes this restriction easily. Once installed WhatsApp Unlimited Media lets you send more than ten images at once in both group and individual chats. As an active user of WhatsApp, I tested this, and it worked as advertised. It is truly a one-dimensional extension; there is no configure option in the setting.
If you are one of them who constantly shares photos with friends, family and co-workers then this tweak is especially useful. A free tweak developed by Weztimonialand AbsoluteAbsin and WhatsApp Unlimited Media is available on Cydia in the default BigBoss repository.
Steps to Send More than 10 Images at Once on WhatsApp:
Now what you have to do just simply follow these steps and you will able to share as many photos as you want. WhatsApp Unlimited Media is a right tweak for you.
Following are the steps to send unlimited images on WhatsApp through iPad, iPhone or iOS:
Step 1: – Find Cydia app on the internet and then on the button of navigation menu there is search button, tap that and type WhatsApp Unlimited Media and search for it in the search box.
Step 2: – After finding WhatsApp Unlimited Media, there is an install button, by clicking on install button you can initiate the installation process. Once the installation is completed just tap on the Return to Cydia button, and then you can exit Cydia.
Step 3: – Now you just don't need to configure anything on the setting, WhatsApp Unlimited Media is pre-configured, and start working automatically with WhatsApp on your iPad or iPhone or any other device.
It works just as described. Now you can send unlimited photos on WhatsApp with this amazing WhatsApp Unlimited Media jailbreak tweak.
Conclusion:
So guys this was the trick to Send more than 10 images at once using WhatsApp Unlimited Media app. Once installed tweak you can start using it. What you have to do just imply this same procedure while sending pics and you will not be irked and frustrated. Facing any issues? Connect with us through the comment section and do let us know about your reaction. So finally Send More than 10 Images at once in WhatsApp. We will be back with more interesting topics, Stay connected.