Hope you will agree with me if I say –
"Smartphones & Wifi/husband are the two things for which you may regret that if I have waited for a few more time I might have got the better one. 😛 "
The problem of this fastest updating technology world is finding a perfect Smartphone which suits in terms of every aspect.
Are you planning to Buy your new Smartphone?
Well, you're at the right place.
Today, I'm going to share Top 20 Points that You should check before deciding or buying your new Smartphone.
Talking about Smartphone – The Smartphone market is now crowded than ever before – a lot of Smartphone manufacturers regularly bringing out different Smartphone models into the market in various price brackets appealing to a different set of customers.
The huge number of Smartphone options are available in the market today which have made it difficult for most of us to easily pick a Smartphone.
So, are you facing difficulty in picking a new Smartphone to buy? You must read this Smartphone Buying Checklist where I shared the top 20 things that you must check before buying a Smartphone in 2019. Let's get started…!
20 Things You Must Check Before Buying Smartphone:
#1

Display Size?

The ideal screen size of a Smartphone in 2019 is between 5.5 to 6.0 inches.

Any Smartphone display between this size is kind of easier to operate and use for people even with normal-sized hands.

Even though there are Smartphone displays available with the screen size above 6.0 inches, such devices will make it quite hard to reach all corners of the display comfortably and will also make the device bulky.
#2

Processor, CPU, and GPU:

Even though the actual performance of a Smartphone depends on a variety of factors but the processor, CPU, and GPU used do play a very major role.

Qualcomm Snapdragon, MediaTek, HiSilicon from Huawei, Apple A-series, and Exynos from Samsung are some of the really popular and powerful processor chipset available in the market currently.

There are different varieties of processors made by these manufacturers and each chipset is oriented towards a specific market as well.

So, buying a Smartphone with Good & Latest processor can give you much more speed & smooth performance.
#3

Screen Resolution:
The days are gone when people used to use a phone with the display of poor screen resolution and even displays with 720p HD resolution.
Today, 1080p Full-HD displays are a standard and many devices are offering QHD 2K resolution displays to up the game further.
So if you are about to buy a Smartphone in 2019, then make sure that you buy a Smartphone with at least 1080p Full-HD display or higher.
#4

Camera Quality & MegaPixel (MP):
Even budget-oriented Smartphone these days offer 16 megapixel or more.
However, a higher megapixel count does not always equate to a higher level of performance for a camera.
In order to get the best camera output, you should also check other details of the sensor like the ISO level, Autofocus type, and aperture.
A camera sensor with f/2.2 or below aperture is considered best according to today's standard. Some of the flagship devices out there have the aperture of f/1.7 also.
#5

Display Quality:
Apart from the size and resolution, the quality of a display is also very important.
IPS LCD and AMOLED are two of the popular display types out there.
However, many manufacturers are shifting to AMOLED and OLED panels from IPS LCD panel.
The main reason is that AMOLED and OLED panels offer more stunning and contrasting colors in comparison to IPS LCD panel.
Moreover, AMOLED and OLED panels are also very battery efficient.
#6

Build Quality and Design:
Smartphone models with metal unibody and glass-back construction are the trend these days.
Both metal and glass-back Smartphone models have the sturdy build quality, however, metal Smartphone models cannot have wireless charging whereas manufacturers of glass-back Smartphone models can add wireless charging to their device.
#7

RAM:
Today most of the Smartphone models out there offer at least 3GB of RAM capacity.
The RAM capacity of higher-end Smartphone models can reach out till 6GB and 8GB.
Even though such huge RAM capacity looks like overkill, the higher RAM capacity combined with a powerful processor does show its superiority in terms of performance.
A higher RAM count can help in multitasking and play graphic-intense games without overloading the Smartphone.
#8

Internal Storage and Expand Storage Capacity:
Internal Storage space has always been an issue on Smartphone and nowadays manufacturers are becoming more liberal in terms of the internal storage space provided on their Smartphone.
However, as 32GB and 64GB internal storage space are a common sight these days on almost every Smartphone, the ability to expand storage capacity is removed as well.
Of course, 32GB and 64GB of internal storage is more than enough for most of us, but having the option to swap in a MicroSD card for storage expansion or to move data easily is always a welcomed addition.
So, depending upon the price & needs, 64GB of internal storage is recommended.
#9

Operating System: Android or iOS:
Factors that differentiate iOS and Android are becoming less and less every year.
Which operating system to choose is very much a personal choice and also a choice influenced by the ecosystem of applications you use.
If you use more Google services, then Android can be a bit friendlier and if you use more Apple products and services, then iOS is what you need.
#10

OS Version and User Interface:
Make sure that you buy a Smartphone with the latest OS version running.
If you have the latest OS version running, then you will get access to all the latest features and functionality of the operating system.
Moreover, you will also get future software updates for a longer period of time.
Talking about the user interface, it is again a personal preference.
Many people prefer the stock OS experience whereas many others prefer the custom UI that most manufacturers use on their Smartphone.
#11

Fingerprint and/or Facial Recognition:

Fingerprint has been there on Smartphone for a few years now and all the latest Smartphone models are offering both Fingerprint and Facial Recognition.

As the facial recognition technology is not still in the level of fingerprint scanning, fingerprint is still a better and more secure option than facial recognition.

So, before buying your new Smartphone, you must check if your Smartphone has Fingerprint sensor or not.

A built-in Fingerprint is more secure than any third party software.
#12

Battery Capacity:

As Smartphone becomes thinner day by day, the battery capacity is a feature that takes the maximum negative impact.

When you buy a Smartphone, make sure that the device has the biggest battery possible.

The battery size of over 3500mAh and above will be sufficient to power your device full day without having to charge again.

Again, the software and hardware running on the device also influence the battery backup.
#13

Price: Main Funda :p

The days are gone when you get the best Smartphone experience only when you bought the top-end Smartphone models.

Today, you can still get an impressive and satisfactory performance from budget-oriented devices as well.

The top-end Smartphone models touch the $1000 mark these days and you can get really good Smartphone experience by spending just around $200.

The extra amount you pay is more for the brand value and the extra features which is a personal choice.

It completely depends on your budget. So, decide it wisely.
#14

Brand Value and Reputation:
Whenever you buy a Smartphone, buying a Smartphone from a brand that has a great reputation and brand value can help you in many ways.
Popular Smartphone brands will have a wide customer support network which will really help in case of any damages on your device.
Moreover, brand value also plays a major role when you try to sell your Smartphone.
#15

After Sales Service: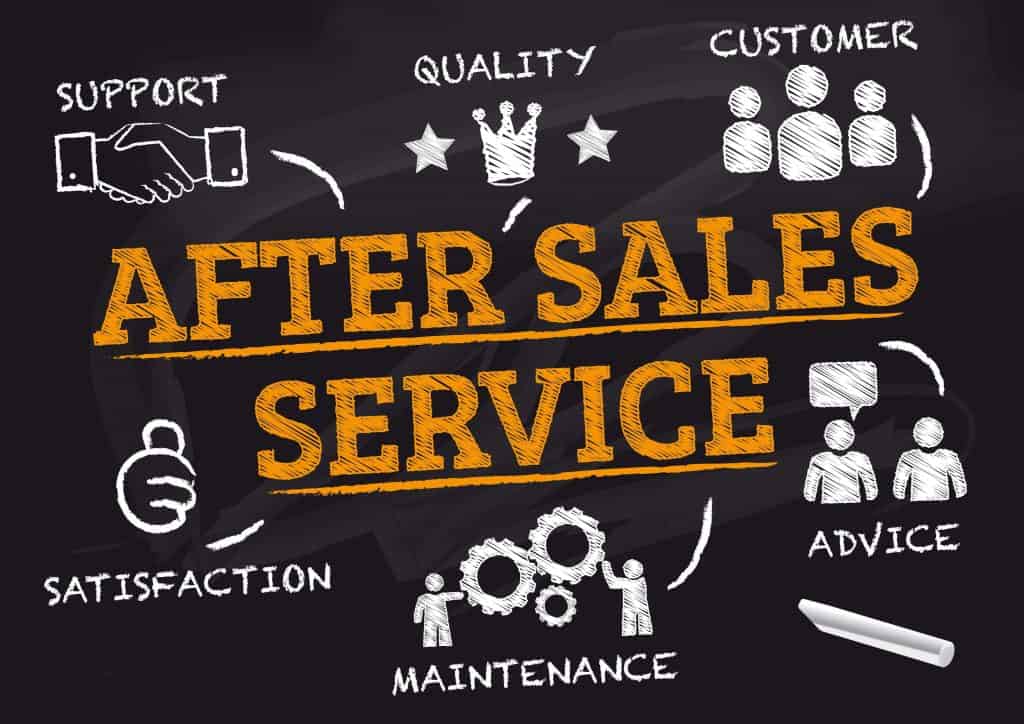 As discussed above, buying a Smartphone from a reputed brand will help as such brands will have a wider customer support network.
You should seriously consider after sales service before purchasing a Smartphone as some brands have very weak customer service support.
Some brands may offer high-end Smartphone at a very low price with less after sale support and some charges very high and provide excellent customer support.
So, you must check reviews of your new Smartphone's brand before buying.
#16

Box Content: What's Extra:
Many manufacturers offer extra content out of the box. The extra content includes screen guard, back cover, and more.
If you are interested in getting the best perks for the money you pay, then do check out if there are any extra contents that come with your Smartphone purchase.
#17

Security and Extra Features:

Always check if the Smartphone that you are about to purchase offers some extra features unique to the Smartphone.

Nowadays all the Smartphone manufacturers are competing to offer the best unique set of features for their users. The extra features include the addition of extra hardware or software features.
#18

Audio and Speaker Quality: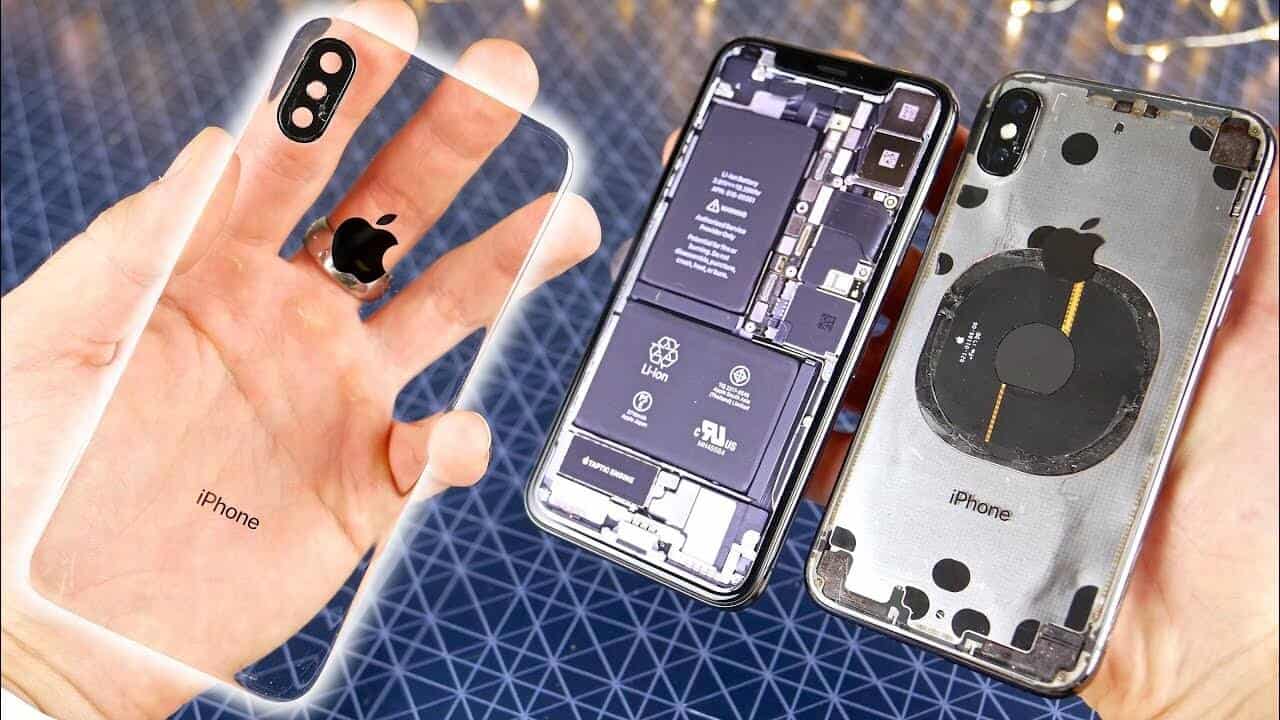 After all, we use our Smartphone to make phone calls and therefore the audio output from the Smartphone should be really good to make phone conversations pleasant in both ends.
Also, to get an immersive multimedia experience, the speaker quality should also be good.
#19

Headphone Jack/USB Port:
A lot of manufacturers are removing the headphone jack from their Smartphone models.
If you are the one who needs a headphone jack and who doesn't prefer Bluetooth-paired audio, then make sure that there is a headphone jack present in the Smartphone you buy.
Also, check if whether your device features a MicroUSB port or a USB Type-C port.
#20

Charging Time:
Almost every new Smartphone supports some sort of fast charging technology to make charging time quicker.
Fast charging technology is really important and saves much time as the technology can charge your battery super quick.
Final Words:
That's it, guys, So, this was all about Smartphone buying checklist where we have shared Top 20 Things that You should check before going to Buy a new Smartphone.
Hope you have enjoyed the article…!!!
Do you look for any other things on a Smartphone before making a purchase? If yes, do leave a comment listing out the things you check for in a Smartphone before buying it.
Also, if you have any doubt or any questions on buying a new Smartphone, kindly let me know in comments. We will surely answer as soon as possible.
Comment on what are the things that you look for before buying a new Smartphone in 2019.