Keeping a record of important documents and other files for evidence, for business matters and even personal use in physical paper format can be cumbersome. It takes up a lot of space and is bulky to handle.
With the digitization of almost everything, archiving of multiple records in the digital form has solved the problem of storing files physically. It allows hundreds of files and documents to be saved on your PC or other electronic devices without the hassle of maintaining heavy and bulky files.
WinRAR is a Shareware for Windows that solves your problem of retaining multiple files.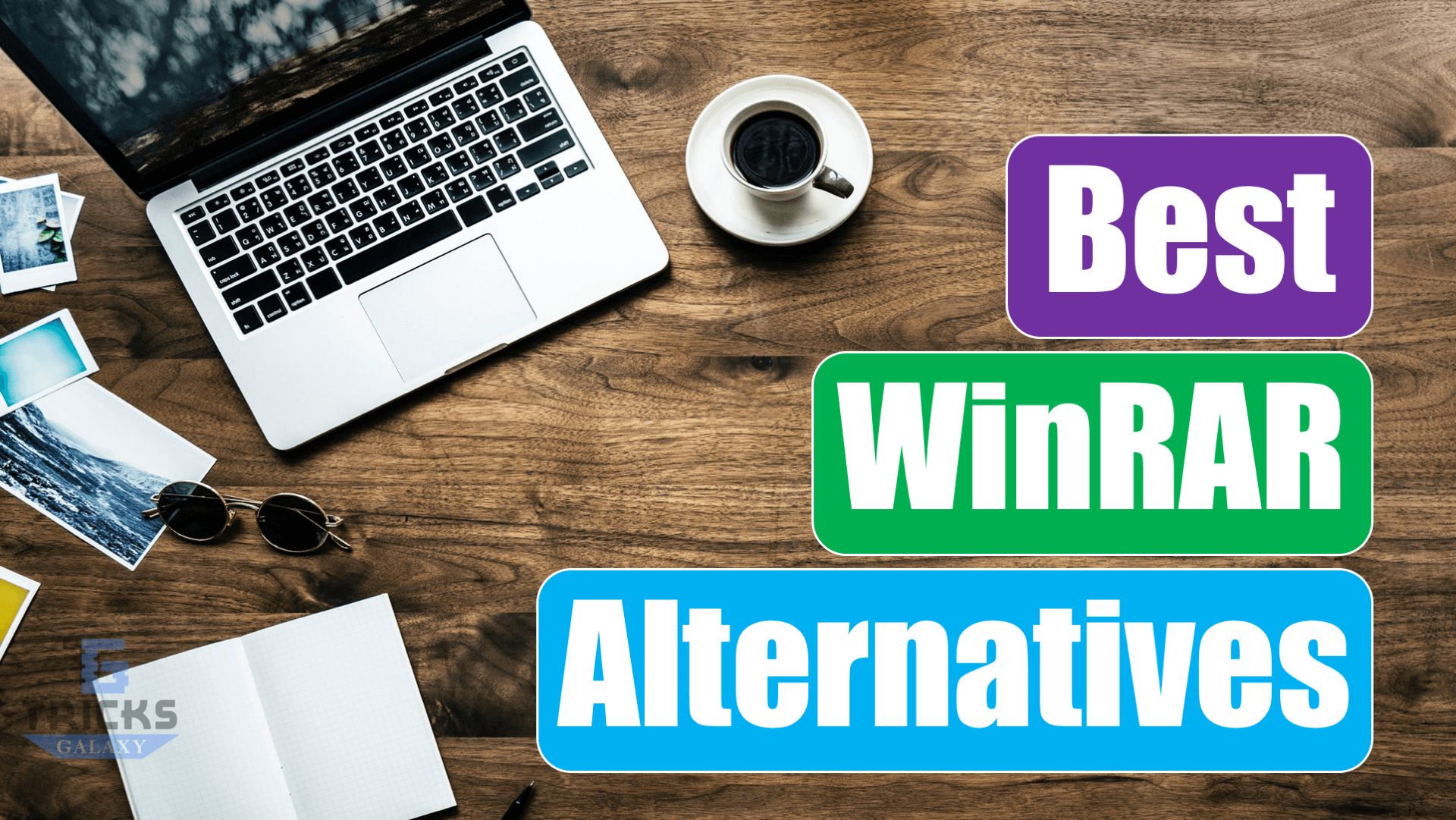 What is WinRAR?
WinRAR is a kind of software which when installed allows you to record and store multiple files at one place.
Developed by Eugene Roshal, it allows you to create and view files archived in RAR and ZIP formats. It is a file archiver that was first established around 24 years ago. It is widely used for business data collection.
It supports the creation of files that are self-extracting and fully encrypted. It is a widely-used Shareware and is available in about 46 languages. Although it was developed as a Windows program, now it is also available in different versions for android, macOS, Linux, and other Operating Systems.
Benefits of Using WinRAR:
Even after 24 years of its invention, WinRAR is widely popular software because of the various advantages offered by it. The benefits of using WinRAR are as follows:-
It helps in easy archiving of files and storing them without having to maintain bulky files which are difficult to store.
It provides features like compressing and decompressing files.
By using WinRAR you can store as many files as you want to save. There are no restrictions on the number of files that can be recorded.
Once the software is installed, all the features are included in it and there is no need for any 'add-ons'.
It is easy to use shareware and doesn't require you to take some special training for using it.
It has a user-friendly interface.
Not only archiving, but it also allows you to unpack of existing files which can be quite cumbersome otherwise.
Damaged archives can be reconstructed and fixed using the recovery feature of WinRAR.
It is free for the first 40 days after which the license can be purchased at a minimum cost.
It is available for all kinds of operating systems including Windows and macOS.
This is the reason as to why WinRAR is in still in use. However, as time changes, technology also advances and evolves.
Top 20 Alternative to WinRAR for Windows, MacOS
There are many alternatives available to WinRAR for Windows and macOS. So, here is a list of the top 20 alternatives to WinRAR for Windows and macOS:
#1 7-Zip:
Website: https://www.7-zip.org/
An alternative to WinRAR, 7- Zip compresses files at a faster speed but it has a lower compression than WinRAR.
It makes slightly smaller files than WinRAR at a slightly lesser time. It is free open-source software. So, 7-Zip is a perfect alternative to WinRAR and you can use it for free.
#2 ExtractNow:
Website: http://www.extractnow.com
It is a software that is used to archive files as the name itself suggests. It can be used to archive multiple files in a secure way that too free of any cost.
However, ExtractNow is not a complete solution as it can only be used for extracting archived files. 
#3 B1 Free Archiver:
Website: https://b1.org/
It is a simple software that is used to unzip Zip and RAR files. It can decompress over 20 archive formats. It is user-friendly and free software. It can be downloaded for Windows, MacOS, Linux, and Android. It has features like splitting and encrypting files.
#4 Hamster Zip Archiver:
Website: https://ziparchiver.hamstersoft.com/
Hamster Zip Archiver is a free file archiver. It helps in compression and opening of various archive formats including .zip and .rar.
The best part about this file archiver is that it provides cloud services i.e. it can be uploaded to Google Drive and DropBox which facilitates easy viewing and sharing of archive files. It is also characterized by a high compression ratio. It is also the Best alternative to WinRAR.
#5 PeaZip:
Website: http://www.peazip.org/
It is free proprietary software that helps in easily compression and decompression of files. It helps in the opening, creating and extracting files.
PeaZip format supports its own .pea file format and other popular formats as well including ZIP and RAR. It mainly focuses on the opening of files. It does all this at a higher compression than WinRAR but at the cost of a lower speed.
#6 Ashampoo ZIP FREE
Website: https://www.ashampoo.com/en/usd/pin/0192/system-software/zip-free
Ashampoo Zip Free is a free file archiver that helps in compressing and decompressing files of all formats with the single click of a button. It also helps in creating and repairing archived files.
It has a simple and user-friendly interface with high speed. It is also a good alternative to WinRAR software. Interested? You can give it a try.
#7 IZArc:
Website: https://www.izarc.org/
It is a free software to compress, Extract and repair files. It is the easiest way of zipping, unzipping and encrypting files. It supports various archive formats and password protects your archived files.
#8 Zipware
Website: https://www.zipware.org/
Zipware allows the archiving of both small and large files free of cost. It is a highly stable file archiver that supports all kinds of archive formats. It also supports the new RAR5 format which is unique about it. Although it was mainly created for Windows, it also supports Linux.
 #9 Bandizip:
Website: https://www.bandisoft.com/bandizip/
It is an all in one file archived that supports all popular formats like .zip and .rar. It has high speed with multi-core compression of files. Like other software, it too helps in archiving, compressing and extracting files.
 #10 TUGZip:
Website: http://www.tugzip.com/
It is a freeware used for the creation, editing, extraction, and compression of archive files. It creates self-extracting encrypted files which can be automatically backed up owing to the Script Support. It can also be used to repair damaged files and has the feature of virus scanning existing archive files.
#11 jZip:
Website: https://www.jzip.com/
It is used for the high-speed creation, opening, and extraction of files of various archive formats. It has a stable yet simple user interface. jZip is free for both commercial and personal use. 
#12 Zip Extractor (Chrome Extension):
Website: https://chrome.google.com/webstore/detail/zip-extractor/mmfcakoljjhncfphlflcedhgogfhpbcd?hl=en**
As the name itself suggests, ZipExtractor is used for extracting archived files. It is a google chrome extension which is used for unzipping files into your google drive. This is highly beneficial because this allows you to easily share your files and extract it on any device supporting the google drive.
#13 Zip Genius:
Website: https://zipgenius.com/
Established in 1999, ZipGenius is a strong and reliable way of compressing files of up to 20 file formats. It is highly secure and easy to use. Above all, it is an absolutely free software for both industrial and commercial use that is compatible with Windows.
#14 Wobzip (Website):
Website: http://www.wobzip.org/
It allows the user to decompress files online. It is not a software that can be installed but is available online. It is a free online service that supports files of various formats. However, the size of the format is restricted to 200 MB only.
#15 Zipeg:
Website: http://www.zipeg.com/
It is an open source software that is free of cost. It is used for extracting Zip and RAR files. It was created for Microsoft Windows and MacOS operating systems. It cannot compress files but can only extract compressed files which is a major drawback.
#16 WinUHA:
Website: http://www.winuha.com/
WinUHA is a user-friendly and modern program. It has a simple user interface. It has high compression and is used for archiving multimedia files. It is known to have a higher compression ratio than ZIP, RAR, ACE, etc. 
#17 Universal Extractor:
Website: https://www.legroom.net/software/uniextract
Universal Extractor is a simple way of decompressing and extracting files from any kind of archive file. This software can only be used for extracting files and not for creating archive files. This is the reason why it cannot fully replace WinRAR. However, if you want to decompress and extract files quickly then Universal Extractor is perfect for you.
#18 Auto Zip II:
Website: https://download.cnet.com/AutoZip-II/3000-2250_4-76180629.html
It is a free-to-use compression utility software. It mainly helps in reading and writing archive files of various formats and supports various platforms as well.
#19 Power Archiver:
Website: https://www.powerarchiver.com/
Power Archiver is used for compression, encryption, and exchange of archive files. It allows you to password protect your files. One of the biggest advantages of using Power Archiver is that it supports files of more than 60 formats which is more than most software. It can thus, help in archiving all types of files. 
#20 PKZip:
Website: https://download.cnet.com/PKZIP-for-Windows/3000-2250_4-9440.html
PKZip is best known for its compression capabilities. It can compress up to 9 billion files in one archive. It helps in the easy compression of files and reducing their size by up to 95 percent. This reduces storage space and storage costs. It also helps in the easier and quicker transmission of files due to their reduced size.
These are the alternatives to WinRAR you can use for your Windows or macOS device. Over time, technology becomes obsolete and new technology needs to be adapted to stay up to date.
So, if you are considering changing your archiving software, you might want to consider these alternate programs for faster and more efficient opening, creating and decompressing of files of RAR and Zip and other formats free of cost or at lower prices.