Here is Top 10 Best Camera Apps fro Android: Camera App is a Photography app which give Something New and Awesome Features than the stock camera app of our android device gives.
Android users are always looking for something new for their phone. Are you feeling bored with your stock camera app and looking for their alternatives? Here is the list of Best 10 Camera Apps which you can try on your Android device. And I sure, you'll get some exciting and mind blowing features.
Some of these Camera apps are paid while most of them are free to download and install. So you can try those Photography tools according to your requirements.
List of Top 10 Best Camera Apps for Android: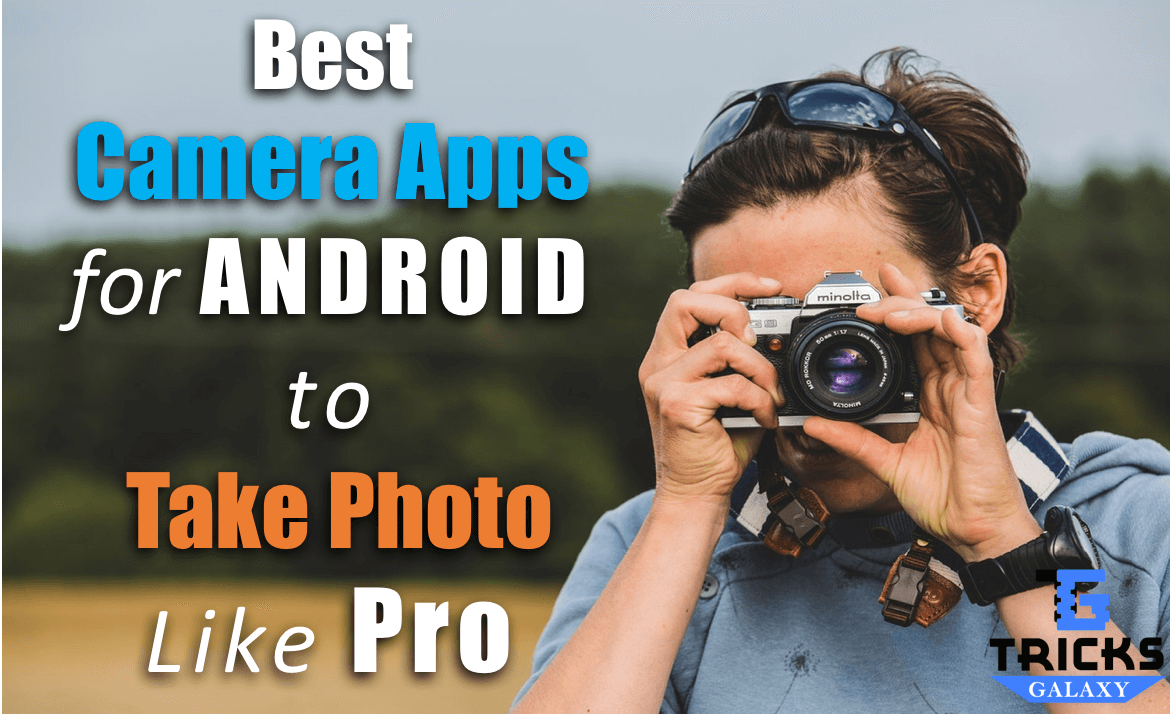 #1 Camera MX
[Free]
One of the Best Camera app for Android is Camera MX. Camera MX lets you combine amazing effects and borders live and in real-time. You can customize your images and can give your photos cool looks with different styles e.g. lomo, tilt-shift, HDR, sepia or black & white.
[appbox googleplay com.magix.camera_mx&hl=en]
Features of Camera MX:
CAMERA FEATURES: It provides Impressive CAMERA Features with Full quality photo saving, Shoot 16:9 photos, More than 20 live photo-effects etc.
VIDEOS FEATURES: You can Shoot cool videos of any length, Add amazing live-effects to your videos and you can also Take photos while shooting videos.
PHOTO & VIDEO EDITING: Not only you can edit Image with Auto optimization, brightness, contrast, saturation, rotation, white balance etc but also you can Present your photos as animated slideshows together with your favorite background music.
SHARING FEATURES: You can see the full overview of your photos and albums and you can also Share your photos easily on Facebook, Instagram, Flickr, Tumblr, and Twitter.
#2 Camera360 Ultimate
[Free]
Camera360 Ultimate is an awesome image-editing and camera app which will blow your mind. Using Camera360 Ultimate you can apply dozens of unique effects of every kind to your favorite photographs.
It will even allow you to integrate the effects directly into the pictures as you take them. Camera360 is the No.1 App in photography category in 75 countries, including US, Germany, Brazil, Spain, Russia, Korea, Singapore, Malaysia, India, and China.
[appbox googleplay vStudio.Android.Camera360&hl=en]
BEST FEATURES:
10+ FREE CAMERA MODES (SELFIE CAMERA, Effect CAMERA, POSTER CAMERA, FUNNY CAMERA, TILT-SHIFT CAMERA, AUDIO CAMERA, VIDEO AND MORE) are available.
You can apply 200+ amazing exclusive filters which are in the Effect Store.
It provides INTELLIGENT FACIAL RECOGNITION, SKIN SMOOTHING AND FACE THINNING FEATURES.
It has User-Friendly Photo Album. You can classify the photos by date for easy photo search and management.
You can Resize photo with ratio (16:9/4:3/1:1) while shooting.
Like Camera MX, Camera360 Ultimate also allow you to share photos easily via Facebook, Twitter, Flickr, Instagram, WeChat and more.
Its is Professional Photo Editing tool with Crop, Rotate, Blur, Texture, Adjust and more professional grade editing features are available.

#3 Camera JB+
[paid]
Camera JB+ is the ultimate camera & gallery app for Android Jelly Bean (Android 4.3) and others. It is also a complete photo editor that lets you retouch the pictures in a very simple way.
[appbox googleplay com.moblynx.camerajbplus&hl=en]
Features of Camera JB+
CAMERA Feature:
– 3 modes: camera, video recorder & panorama
– Silent mode (no shutter sound, might not work on some devices)
– Live FX photos: 12 effects (only Android 4.1+)
– Pinch to zoom
– Configurable volume keys
– Wide screen pictures
– Picture quality setting (low/medium/high/ultra)
– Configurable storage source (Internal/SD card)
PHOTO EDITOR:
High-quality photo editing, New filters and borders
GALLERY Features: Ultra fast photos & videos viewer, Configurable thumbnail size, Grid view/Filmstrip view, Hide unwanted folders, Show/hide status bar, Slideshow mode, Trim videos,

#4 Cymera – Photo Editor, Collage
[Free]
Cymera is a free photo application that can add more fresh and dynamic 'look' to your photos with huge number of possibilities including filters and 'lenses'. Cymera has over a 150 million lovers. So, it is also best Camera App for your Android. Look at the features-
It has many camera options for selfies.
It provides automatic face recognition for beauty feature (Makeup), One-tap beautify feature with automatic face recognition such as enlarge eyes/smile/slim
You can use liquify, skin correction (brightening, whitening, concealers, etc.)
Provides photo sharing to messengers such as 'KakaoTalk, Snapchat, Line, Wechat, Whatsapp, etc.
You can back up all photos in your device by albums regardless of capacity (ex: Dropbox, Google drive, etc.)
#5 HD Camera Ultra
[Free/Paid]
HD Camera Ultra will allow you to make excellent pictures very fast and simply, utilizing all advantage of your phone or tablet.
[appbox googleplay com.jessdev.hdcameras&hl=en]
Features of HD Camera Ultra:
Optical/digital zoom
Screen long press for making photo
Focus mode (Auto,Infinity,Macro)
White balance(Auto,Incadecent,Daylight,etc.)
Exposure
Disabling shutter sound(may not work on some devices)
Additional photo effects

#6 GIF Camera
[Free]
GIF Camera made easy to create animated gifs from your favourite photos on Android phone. GIF Camera gives you the ability to record video and save it as a Gif file.
The "Gravity Lock" is the coolest feature of this app, which keeps the picture orientation at any place, no matter how much you rotate your device.
[appbox googleplay com.droidkitchen.gifcamera&hl=en]
More Features of GIF Camera:
You can Make Gifs from the device's camera.
Gif Camera is a Gif Maker which has its own Gif gallery browser.
It prodives big variety of filters and Auto-focus & Flash light features.
You can share your photo instantly to Facebook, Twitter, Tumblr, Email and MMS.
High frame rate about 20 fps and more, it depends on the performance of your device.
#7 Google Camera
[Free]
Google Camera captures quick and easy photos and videos and takes advantage of your Android device's computing power with image enhancing features like HDR+, Lens Blur, Wide Angle, Panorama and Photo Sphere.
[appbox googleplay com.google.android.GoogleCamera&hl=en]
Simple Interface – Capture photos and video quickly with Google Camera's simple and intuitive interface
Lens Blur – Manipulate the camera's depth of field using Lens Blur to focus on the subject in the foreground and blur the background; great for portraits and selfies
Photo Stitching – Create amazing 360° Photo Sphere, panoramas, wide angle and fisheye image captures with
Google's photo stitching technology developed for Google Maps
Video – Shoot video and simultaneously capture stills just by tapping on the screen
Android Wear – Control the camera from a distance
HDR+ – Use the HDR+ (High Dynamic Range) setting to improve images captured in low light, and backlit scenes (only available on Nexus 5 and Nexus 6)

#8 DSLR Camera Pro
[paid]
DSLR Camera Pro is a paid professional camera app designed to mimic a DSLR as good as possible. It is powerful & easy to use. It is user-friendly and most settings can be reached in just one tap.
[appbox googleplay pl.vipek.camera&hl=en]
Major Features of DSLR Camera Pro:
It has two-state shutter button – press to focus, release to take a shot.
It has powerfull autofocus mode – single, continuous, face-detection etc.
It has moveable viewfinder so that you can set focus-area anywhere you want.
More awesome features like- flash mode (auto, on, off, torch), color effects, ISO, white balance etc.

#9 LINE Camera – Selfie & Collage
[Free]
It is simply known as Line Camera which has over 100 million users in 210 countries. LINE camera has received a total of 500,000 reviews. Finally, Line Camera is no. 1 in Google Play's Photography category in 19 countries.
[appbox googleplay jp.naver.linecamera.android&hl=en]
Features That LINE Camera Provide:
It provide new and exciting ways to edit your photos for free!
LINE camera has unique ways to edit your photos! (New stamps, frames featuring, popular characters, famous illustrators added every week.)
It features Cute, highly customizable filters let you make your photos look just how you like.
You can use your own illustrations, text, or photos to make your own stamps.

#10 Open Camera
[Free]
Open Camera is a completely free Camera app for phones and tablets. See awesome features of this camera app:
It has an option to auto-stabilize so your pictures are perfectly level no matter what.
It allows you to zoom via multi-touch gesture and single-touch control.
It has Face detection option.
Video recording (with optional audio, and support for video stabilization).
Configurable volume keys (to take the picture, focus, zoom, change exposure compensation, turn auto-stabilize on/off).
It has a widget to automatically take a photo after launching.
It provide option to apply a date and timestamp to photos, and also to stamp photos with the location coordinates.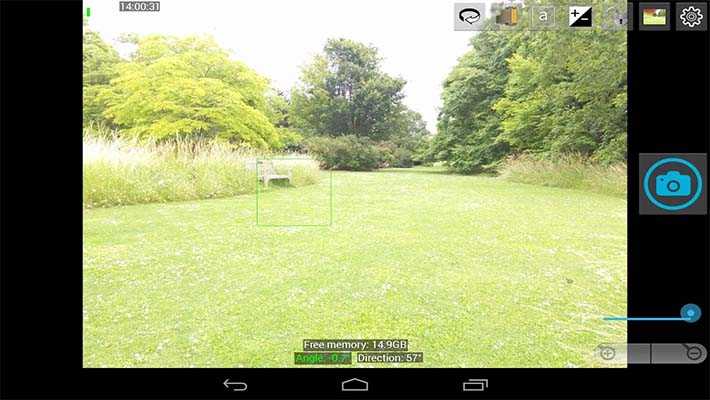 [appbox googleplay net.sourceforge.opencamera&hl=en]