WhatsApp Mod Apk is trending nowadays.
Do you want to know about the Best UnOfficial WhatsApp Mod APK?
Well, You're in the right place.
WhatsApp is the most popular cross platforms for instant messaging, voice and video calling but it has some restrictions as well.
That's why some people prefer to use unofficial Whatsapp mod to socialize with their friends, family, relatives, and colleagues.
At Tricks Galaxy, we have also shared Top 40 Cool WhatsApp Tricks & Tips (Must Check it out).
If you are one of them who cannot live without WhatsApp but at the same time if you are not really happy with the features that the WhatsApp provides and wants some more additional features then you should check these WhatsApp Mod APK for Android.
Today I am going to show you the Top 10 UnOfficial Whatsapp mod APK for Android. So, just sit tight and run through this article if you require more features (customization) than regular WhatsApp account. Without any further delay, let's begin. Shall we?
What is WhatsApp Mod APK?
WhatsApp Mod app is a modified version of the official WhatsApp, basically. Here, you will see more features such as design, skin, notifications and more.
WhatsApp Mod APK is actually the unofficial WhatsApp messenger app for Android and not officially developed, released or authorized by the developers at WhatsApp.
Often WhatsApp Mod APK is third-party customized versions of the original WhatsApp messenger application.
The benefit of choosing a WhatsApp Mod APK over the original WhatsApp messenger for Android is that WhatsApp Mod APK can offer you with more custom features depending on which WhatsApp Mod APK you use and can also give you a very great level of controllability on the existing level of features.
There are several unofficial Whatsapp mods available on the web at this moment. Which would the most appropriate for you?
Therefore, you are going to scan all these top 10 Whatsapp mod apk to find out the answer.
Top 10 Best WhatsApp Mod Apk 2019 (UnOfficial):
If you are interested in checking out some of the best WhatsApp Mod APK for your Android, then we have listed the top 10 WhatsApp Mod APK below for you to choose from.
#1

WhatsApp Plus APK

Whatsapp Plus apk is a customized version of official Whatsapp with more features.

You can do much more with this unofficial WhatsApp mod app than the regular version.

As you know that WhatsApp Plus is a third party app which runs on Whatsapp license.

However, some people are the skeptic as it could result to ban but it's not the case. You can use WhatsApp Plus without any issue. But what are some of the key features Whatsapp Plus?

Is it worthy to replace your official Whatsapp apk on your phone?
WhatsApp Plus lets your online status even if you're online on this app. On the other side, you can hide blue tick even if you are reading your friend's message and group chats, and allow you to hide writing tick when you are typing. You can hide your view status while you are viewing others status.
Nobody would know that you've seen their status. Would you prefer to keep your conversation safe and secure?
You can lock your chats, and even if someone else uses your smartphone; they wouldn't be able to unlock and read your messages. As a result, you don't have to lock your mobile or worry about it every now and then anymore.
WhatsApp Plus is one of the most popular WhatsApp Mod APK for Android currently available. Below are its key features:
Customize the look and feel of the WhatsApp messenger by making use of visual custom themes and styles.
WhatsApp Plus features a very vast set of emoticons or "emojis".
Ability to hide the last seen status so that you can read other's messages without letting the sender know that you have read their message.
Hide your status from specific WhatsApp contacts so that you do not have to hide your WhatsApp status from everyone.
Modify file upload details like the number of files that can be sent at once, the maximum size of files that can be sent and so on.
This can help you send multiple files and even large sized files in a single go.
#2

GB WhatsApp Apk

GB WhatsApp apk is another well-known WhatsApp mod app. GBWhatsApp allows you to use two Whatsapp accounts on your mobile which you can't achieve with the official account.

You will acquire every feature of the official Whatsapp and even a few extras along with it as well.

You should use GBWhatsApp if you need to use multiple WhatsApp accounts to keep out your privacy safe and sound.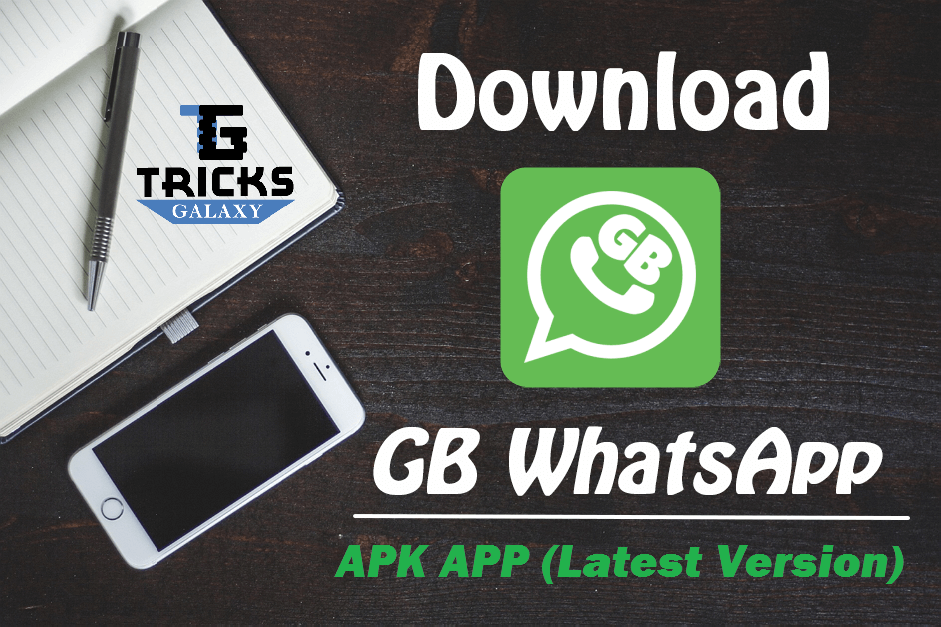 Also, you can hide your online status, last seen message and particular contacts.
Would it result to ban for my official Whatsapp account? Nope. Not anymore.
It happened in the past quite a few times while installing GBwhatsapp during the verification process. But you don't have to worry now as it wouldn't bother you now
So, another really popular unofficial WhatsApp Mod APK for Android is GBWhatsApp which is one of the best alternatives for WhatsApp Plus. Here are some of its best features:
Hide all the "message received" indicators for senders like the single tick, double tick, and blue-coloured double tick.
Copy status messages of your WhatsApp contacts to the clipboard.
Simultaneously use two different WhatsApp accounts.
Support for multiple languages so that you can use the WhatsApp messenger in your favourite language.
"Always Online" feature to stay online in your WhatsApp account throughout the day.
Option to pick and send up to 10 images at once from your device's gallery to any of your WhatsApp contacts.
Option to send videos with sizes up to 50MB per video.
New unique and funny looking emojis are added with each update.
Set long names for WhatsApp groups that can have a maximum of 35 characters.
Keep any WhatsApp chat as private so that they do not show up always on the main WhatsApp chat dashboard.
Ability to use the original WhatsApp messenger application along with the GB WhatsApp Mod APK.
#3

Yo WhatsApp APK

YoWhatsApp is an excellent Whatsapp mod for Android users.

It doesn't have any restriction like the official Whatsapp.

Do you need dual Whatsapp accounts on your mobile? You should try YoWhatsApp apk as an alternative to GBWhatsapp.
You'll get an inbuilt app locker where you can put your password to lock and unlock anytime along with hide last seen, online status, blue ticks, recording status, double tick and much more.
You won't face any ban while using this app. You have nothing to worry.
Would you prefer to keep your chat confidential? You can just lock the app, and you won't require any third-party app locker.
You'll get an inbuilt app locker where you can put your password to lock and unlock. Are you bored to see the same UI every day?
Yo WhatsApp comes in number third of the top 10 unofficial WhatsApp Mod APK for Android. Read on to know more about the features of Yo WhatsApp:
Hide Media Files: YoWhatsApp allows to hide media files that you receive from WhatsApp contacts from your device's media gallery.
If you do not like the newly styled emojis that are now available in WhatsApp, you can choose to use the old emoji styles.
New Emojis: Emojis from Android Oreo is also featured.
Search Users in Group: Search feature to find the admin or a particular member of a group.
Option to show blue coloured double ticks to the sender only after you reply to the message.
New themes to choose from.
Send video files with a maximum size of up to 700MB.
Confirm before you place every WhatsApp calls (prevents accidental WhatsApp calls).
#4

WhatsApp Plus Reborn APK

WhatsApp Plus Reborn app is a customized version with a few more features than the official version of WhatsApp.

You can start a group chat with 50 people and send photos, videos to your friends. It comes with the built-in designer to make your own theme with templates.

Also, you can tweak the colour of notification; hide your online status and more. But would it be safe to use? Yes. You aren't going to face an issue such as ban while using Whatsapp plus Reborn.

WhatsApp Plus Reborn is an extended version of the WhatsApp Plus Mod APK for Android.

The WhatsApp Plus Reborn Mod APK was created by a different group of developers when the developers behind WhatsApp Plus Mod APK quit supporting the application.

We have shared some of its key features below:
WhatsApp Plus Reborn Mod APK features all the features of WhatsApp Plus.
New themes and visual effects are added.
Ability to share audio, video and image files without any size or count restrictions.
View activity stats of the groups that you are the admin of.
Additional privacy settings.
#5

WhatsApp MA APK

Whatsapp MA is another Whatsapp mod with decent features.

You can add an option to show plus icon in top menu; enable GIF/Tensor search and no ads. Also, it lets you create a separate function for standard calls.

Do you want to preview clips before downloading? You can do it via Whatsapp MA mod APK. Furthermore, you can revert back to old UI on this app and much more.

WhatsApp MA is a feature-packed WhatsApp Mod APK for Android. Here we have mentioned some of the highlight features of the app:
Ability to get a preview of options before you enable them.
Optional dark themed UI.
Ability to change font size as per convenience.
Delete unnecessary WhatsApp log files that otherwise consume your device's storage space.
Private mode.
Preview videos and image files before downloading them.
Ability to understand private messages and broadcast messages from the ones sent to you.
Copy only selected sections instead of the entire WhatsApp status.
Ability to hide archived messages.
Zoom-in on WhatsApp profile pictures.
Write status messages containing up to 251 words.
#6

WhatsApp Prime APK

Whatsapp Prime mod apk offers unique sparks with several features. It wouldn't ban your account, and so no need to worry at all.

You can mute or continue a particular conversation anytime with this app. You can send a video up to 70 MB (instead of 16 MB), and won't lose the quality of the image.
Also, the media caption increased to 4000 characters along with media share limit (from 10 to 300).
WhatsApp Prime lets you disable APK downloads in the background i.e. helpful at many times. You can get rid of unintended calls during profile check and disable reply in the app too.
Do you want to copy a specific text in your conversation? You can do it quickly without copying date underneath the next on Whatsapp Prime mod.
WhatsApp Prime apk offers a lot of customization, privacy, and user-friendly features to enhance the experience of using the WhatsApp messenger. Some of its features are:
Anti-ban protection to protect your WhatsApp account from being banned for using third-party WhatsApp clients.
Share up to 300 images at once instead of the standard 10 images limit.
Write captions up to 4000 characters.
Mute conversations forever, instead of the maximum 1-year time limit.
Facebook messenger type emojis.
Protection from placing accidental WhatsApp messenger calls while checking profile.
Send video files of up to 70MB in size instead of the standard 16MB limit.
Ability to zoom-in on profile pictures.
The WhatsApp Prime Mod APK is only 15MB in size. The reduction in app size is achieved by removing unwanted files.
#7

WhatsApp Indigo APK

WhatsApp Indigo app could be a pretty good choice if you are having trouble with one of your favourite Whatsapp mods at present.

It has modified all chat bubbles in blue, grey, crayon, Nay and 3D. Also, it has got bubble smoke and mix materials along with new colourful icons.

You will see a "single colour" on the tick sign, lock and hide pattern colour and some other cool features.

Just give it a try if you want to see it in action.

Yup, another really popular WhatsApp Mod APK is WhatsApp Indigo. Check out below to know about the features offered by WhatsApp Indigo APK for Android:
Hide the name and date from appearing.
Hide the call button for WhatsApp contacts.
Select texts from status and text messages easily.
Hide archived chats.
Clear recently used emojis.
Create chat shortcut.
Invite people to join groups.
Doodle on images.
Send HD quality image files.
Send media files with a maximum file size of 72MB.
Hide the "Recording" and "Typing" notifications for others.
Always online mode.
Hide blue coloured double ticks and normal double ticks.
#8

HMWhatsApp APK

HMWhatsApp is a fairly new WhatsApp Mod APK but has a lot of user-friendly features. Here is a quick look at its useful features:
Translate received messages into different languages.
Counter stats for messages sent in groups.
Send video files up to 50MB at once.
Send 90 images in a single go.
Add status with up to 250 characters.
Understand which messages are private messages and which are broadcasted messages.
Download status and stories of contacts.
Change the launch icon and notification icon of the app.
#9

WhatsAppMD APK

WhatsApp MD APK allows you to send images without losing any quality up to 50 MB. You can pick a pin/pattern for conversation lock.

It allows you to send any file such as (Apk, Zip, Rar XML, Pdf etc.). Moreover, you can save any status, and hold longer to pin any chat on this app

In the number 9 spot comes WhatsAppMD Mod APK which is also really popular. Check out its features below:
Customize the appearance of the action, status and navigation bar.
Customize the ticks.
Customize the colours of the bubbles.
Floating action bar.
Privacy settings and mods.
Custom themes.
Hide profile pictures and toolbar.
#10

WhatsApp Gold Edition APK:

Whatsapp Gold Edition APK is another modified WhatsApp APK i.e. free to download on your Android device. It features anonymous encryption to secure your online privacy.

None of your personal dates would ever go out by using this app. You will get every feature like the regular Whatsapp along with top-notch security.

You should totally give it a try on your Smartphone as it is free to download

WhatsApp Gold Edition APK has some of the most requested features for WhatsApp. It's really cool features include:
Preview image and video files before downloading them.
Disable voice note, video and audio call options.
Send an unlimited number of photos and videos at once.
Send HD quality photos.
Numbers of emojis than standard WhatsApp messenger app.
Custom themes and fonts.
Floating action bar.
Send video files with a maximum size of up to 5GB.
Other Best WhatsApp Mod Apk (Bonus):
#11

WhatsApp B58:

WhatsApp b58 can hide your status view, blue tick, last seen, secondary ticks etc. It offers a separate section with private contacts, groups, and messages.

You will be able to send larger videos and audio tracks due to extending the limit on this app. Besides, Whatsappb68 is ad-free and lets you send any size of a file.

Plus, it has some other features like live message count, saves status, new design, notification alert (about your contacts profile picture change), and same stock as the official Whatsapp

WhatsApp B58 apk is a less popular but really functional WhatsApp Mod APK for Android. Check out the features of the WhatsApp B58 unofficial WhatsApp Mod APK below:
Create separate categories for private, group and broadcast messages.
Hide archived chats.
Select texts from status and text messages.
Hide the call button to prevent accidental WhatsApp calls.
Zoom-in on profile pictures of contacts.
Hide date and time stamps while copying text messages.
Always online mode.
#12

WAPWhatsApp:

Last but certainly not the least is WAPWhatsApp which is also a recommended unofficial WhatsApp Mod APK for Android. Here is a list of features supported by the APK:
Hide archived chats.
Counter for group messages.
Change image size, resolution and quality while sending so that you can send full resolution images or compressed images.
Send files of any format.
Backup support is similar to titanium backup.
Hide the time and date stamp while copying text messages from chats.
Ban proof so that there is no risk of your WhatsApp account getting banned.
Final Words:
You should have the answer for "Official Whatsapp VS Whatsapp Mod APK" if you read thoroughly till here.
People tend to use unofficial Whatsapp mods due to better security, superior features, and more control.
You won't see 'anonymous messaging" anytime soon in the official version. It might or might not be a spectacular feature but it depends on your requirement solely.
The above article featured the top 12 unofficial WhatsApp Mod APK Downloads for Android.
All of the WhatsApp Mod APK featured in this list have a lot of common features that are regularly requested by WhatsApp users.
So if any of the above listed WhatsApp Mod APK does not work on your Android device, you can check out the other WhatsApp Mod APK variants mentioned on the list.
What is your favourite Whatsapp Mod APK in this article?
Don't forget to tell in the comment box below. Kindly, take a moment and share this post on social media account to help others as well. Can you do it?