In today's digitalized world everything is becoming easier as technology is advancing. This advancement in technology has improved our lives by leaps and bounds.
Images and videography is a big part of this technological advancement. Whatever be the moment, simply capture it on your electronic device by way of a picture or a video and remember it for the rest of your life.
Not only for personal use but the image and video content is also being used for commercial and promotional purposes.
Be it for a presentation in the office or promoting your product by way of advertisements, videos really help in increasing viewership. Along with increasing viewership, they also increase retention amongst the audience.
However, as important as videos are, they are not easy to work with.
Capturing the perfect video is next to impossible.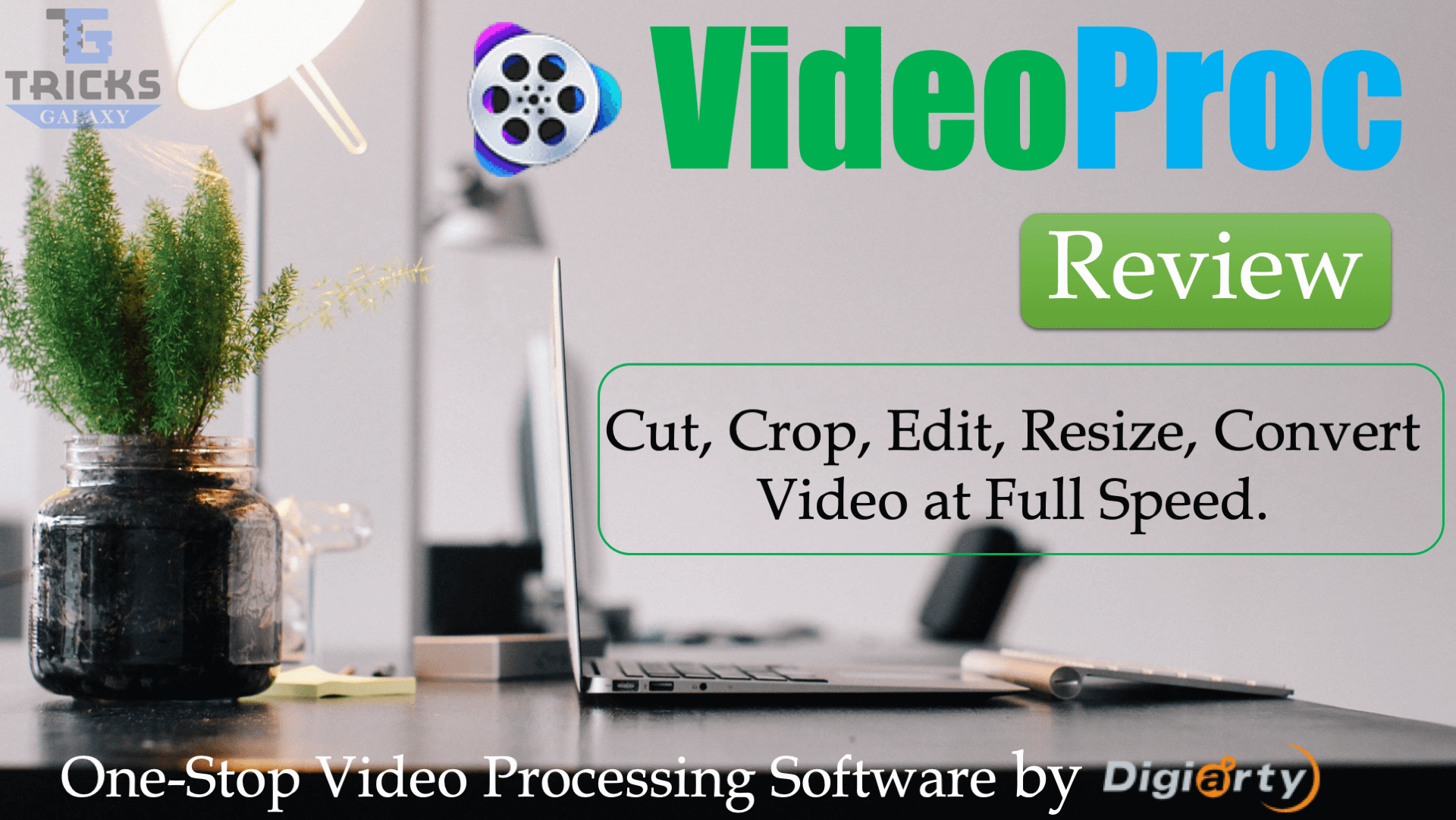 At times it is shaky hands while other times it is bad lighting that ruins your video. Not only capturing but also editing and making changes in existing videos is quite difficult.
It requires hours of effort and hard work and sometimes even after that you don't get the desired results. That's why I'm here to present an All-in-one, video processing software which is VideoProc.
What is VideoProc?
VideoProc is a software specially created to help you in making the perfect videos. As the name itself suggests, VideoProc helps you in video processing.
It is a software that makes video processing easy like never before. With various tools and helping aids, it is an easy-to-install software at the right price. It provides features like editing, converting and resizing of videos (in 4K and ultra HD), DVDs and music all at a higher speed.
Why VideoProc?
There are various other types of software available in the market but why is VideoProc the best? The reasons for the same can be summarized as follows:-
It is an all-in-one software that provides all kinds of video processing services like editing, downloading and converting.
It is a software that not only works with videos but also DVDs and music.
It provides all features of processing a video and that too at a highly accelerated speed by making use of Level-3 GPU Acceleration. It is the only software using this advanced level of technology.
It is very easy to install the software and learn how to use it. One can easily perform complex functions like editing, resequencing, converting, downloading and recording videos.
It helps in improving the quality of the videos by its various features to make them pretty flawless.
It works with all kinds of videos shot on iPhone, Android, GoPro or Camcorders.
It helps not only in processing the videos but also helps in recording presentations, gameplays, webinars, and Skype calls. It also helps in streaming videos.
It is highly user-friendly and interactive by way of reviews and instruction videos.
It can be installed across all platforms including Android, iOS and other digital platforms.
Features of VideoProc:
Given its many benefits, VideoProc is really making video processing simple and easy even for technologically challenged people. Now, after learning how beneficial VideoProc is, let us take a closer look at the many features provided by it. The features of VideoProc are manifold: –
#1 Video Editing:
Video editing is of various types. The types of editing possible using VideoProc are as follows:-
Cut – It allows you to shorten videos as well as rearranging the sequence of the clips.
Crop – Is your otherwise perfect video ruined by a little part of your finger covering the lens or an unwanted person in the background? Simply crop your video using VideoProc or expand it.
Subtitles – Simply add or remove subtitles from your video as per your requirements.
Effects – Make your video even better with special effects like sharpening, brightening, contrasting and saturating videos.
Rotate/ Flip – Rotate your video 90 degrees or flip it 180 degrees using VideoProc.
Merge – Using the unique "MKV – Multi-Track" feature combine multiple videos into one MKV video.
Stabilize videos – If your video is shaky due to shaky hands, stabilize it using VideoProc. This is a feature most software doesn't provide.
Fix Fisheye – Fix the fisheyes in your video that are making it look unattractive.
Remove Noise – Remove all necessary noises in the background that disrupt the video.
Make GIF – GIFs are being used excessively and have become quite the trend. Easily make GIFs and keep up to the trend!
Add watermark – Add watermarks to your video to authenticate it and ensure that it doesn't get plagiarized.
Enhance – Now enhance videos by quickly adjusting its speed and volume.
#2 Video Converting:
Converting videos to different formats can be difficult. However, VideoProc is the perfect solution to your problem. Conversion is of 3 types mainly:-
Video Converting – Convert a video to any other format into 4K capable videos. VideoProc also facilities upscaling and downscaling, auto-copying and quality adjustment of the converted videos.
Audio Converting – VideoProc allows you to convert audio to audio as well as video to audio so that you can listen to your favourite songs or work on an audio presentation with ease.
DVD Converting – This software also helps in converting DVDs.
#3 Downloading Videos:
Downloading videos can be cumbersome especially if the file is a heavy one.
VideoProc helps you in downloading videos easily and efficiently from all kinds of sites including YouTube, Soundcloud and social networking sites like Facebook and Instagram. Thus, see a video whenever you want to without having to go through the trouble of video buffering.
#4 Screen Recording:
In case your video cannot be downloaded, VideoProc provides you with the option to screen record gameplay, presentations, webinars. These are highly useful for game lovers. It also helps you in vlogging which is short for video blogging.
#5 Recording Live Streams:
This is usually extremely useful for sports lovers as they can live stream the matches. This feature provides additional add ons which are:-
It has 3 recording modes which are more than most software offers.
It has a resizable window that gives you the option to zoom in on the parts you may want to look at closely.
It also has utility tools like adding texts and voice-overs or highlighting something during recording the stream.
These are the features provided by VideoProc in a gist. Now, being fully aware of its features, you would want to install it. Let us the installation steps.
Steps to install the VideoProc software
Here are the few easy steps to be taken to install the VideoProc software:-
Download the software from the web browser using your wifi or internet connection.
Save it on your computer or any other electronic device.
Extract the saved file on your desktop and allow it to " run as administrator".
The VideoProc dialogue box appears.
Accept the terms and conditions and select the "Install" option.
Upon installation, click on the "launch" option and you are all set to start using VideoProc!
The price range of the VideoProc: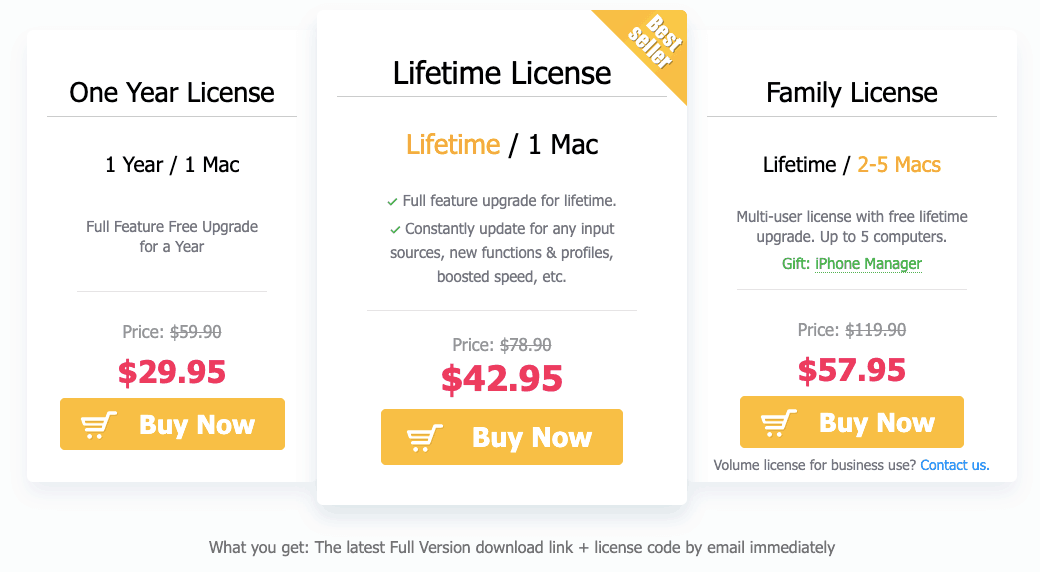 The VideoProc software is available in various packs. The 1-year license for 1 PC cost 59.90 USD while the lifetime license for 1 PC costs 78.90 USD. It also has a special family license for 2-5 PCS with a lifetime license only for 119.90 USD. These prices compare quite economically with the prices of other software provided the number of features offered by this software.
Editing and Merging videos:
VideoProc is fairly easy to use. Editing movies and merging videos are two of the most important features of VideoProc. Following are the steps to edit a movie using VideoProc:-
Open your VideoProc software and select the "video" option from the other four options provided.
Select the "+Video" option after this to add the video or movie you want to edit.
Select any of the editing options like cut, crop, rotate, etc from the edit toolbar that appears.
Merging a video using VideoProc is as easy as editing a movie. The steps for the same are as follows:-
Open your VideoProc software and select the "video" option from the other four options provided.
Select the "+Video" option after this to upload the videos you want to merge.
Choose the format you want to merge the videos into.
Select the "Merge" option and click on the "Run" option at the bottom right-hand corner to merge as many videos you want.
VideoProc Giveaway and Action Camera Contests
If you don't already have VideoProc software installed, here is an exciting opportunity for you. VideoProc has organized a contest called VideoProc Giveaway and Action Camera contests. 3 lucky winners for 3 GoPro HERO7 Silver, 1 winner for a newly released DJI OSMO Action and 1 winner for a GoPro HERO7 Black will be randomly picked. Learn more about DJI OSMO Action vs GoPro Hero 7.
Take part in this contest to stand a chance to win to these exciting action cameras.
Step 1. Go to the tutorial page for shaky video stabilization.
Step 2. Enter your email to join the contest for a chance to win the best action cameras in the world.
At the same page, you can download a free licensed copy of VideoProc to enjoy all features of the current version for free, only except not support upgrade.
For Windows users, click "Download Free" button; for Mac users, click "Or get a free licensed copy".
Install your VideoProc software today to experience video processing like never before and be one of its hundreds of satisfied users.
At a Glance:
So, finally, VideoProc is a One-Stop Video Processing Software by using which You can Easily Edit, Resize, Convert, Adjust Music & Videos up to 4K UHD Quality at Fully Accelerated Speed.
It's very easy to Cut, Crop, Merge and also Put Some Effects to Polish Up Your Footages.
So, what are you looking for? Just Give A Try to VideoProc and also Participate in the Giveaway.
What do you think about VideoProc? I'll Love to Know in Comments!