WhatsApp Business APK: No doubt, WhatsApp is the most widely used and the most popular messaging platform of all time. WhatsApp has a very clean and easy to use interface when compared to other instant messaging platforms and is feature-packed at the same time, which justifies the billions of users who actively use WhatsApp on a daily basis.
Well, with everything moving digital these days, even business marketing and interactions with customer or client have also become digital. What could be more convenient if you could use a platform as huge and feature-rich as WhatsApp in order to connect with customers or clients and boost the presence of your business? So, Today in this post at TricksGalaxy, I'm going to share everything that you need to know about WhatsApp Business App i.e. what it is, what's their best features and from where can you download WhatsApp Business Apk & install on your Android.
What is WhatsApp Business App?
WhatsApp has officially announced the WhatsApp Business app for Android. So, here you will get all the information about WhatsApp Business App and also the download link of WhatsApp Business APK for Free. On TricksGaalreadywe have already published about WhatsApp Plus APK which is one of the great unofficial WhatsApp mod apk of 2018 (must check)
WhatsApp Business APK for Android will feature all the basic features and functionality of the existing WhatsApp messenger, but as the name suggests, "WhatsApp Business" is targeted towards businesses to connect and market their enterprise and hence the application features some extended features in order to better support business owners around the globe.
Even though WhatsApp Business APK will be available globally, as of now, the platform is only announced and released in selected markets like the US, UK and recently India.
So without much due, let us get kick-started on knowing the WhatsApp Business APK even better.
Features of WhatsApp Business APK:
If you wish to know more about the features of WhatsApp Business APK that make it different than the regular WhatsApp messenger application, then below is the list of features supported by WhatsApp Business APK apart from the regular WhatsApp messenger features.
If you are currently using the regular WhatsApp messenger application for your business mobile number, you can choose to migrate the business mobile number to the WhatsApp Business app.
You can keep both the regular WhatsApp messenger application as well as the WhatsApp Business application installed on your current Android device at once.
If your business has no mobile number but only a landline number, then the WhatsApp Business APK also supports landline numbers instead of mobile numbers.
WhatsApp Business APK can also be installed on a separate device other than your current device if you wish to separate your business device from the personal device.
As mentioned above, the WhatsApp Business APK for Android has all the features and options that are supported by the regular WhatsApp messenger.
Once launched, the WhatsApp Business app will have "WhatsApp Business" instead of "WhatsApp" in the status bar of the home screen.
In the Settings menu, you can see two additional options: "Business Settings" and "Statistics".
Status updates, video call, voice call features are also supported.
WhatsApp Business APK Quick Look: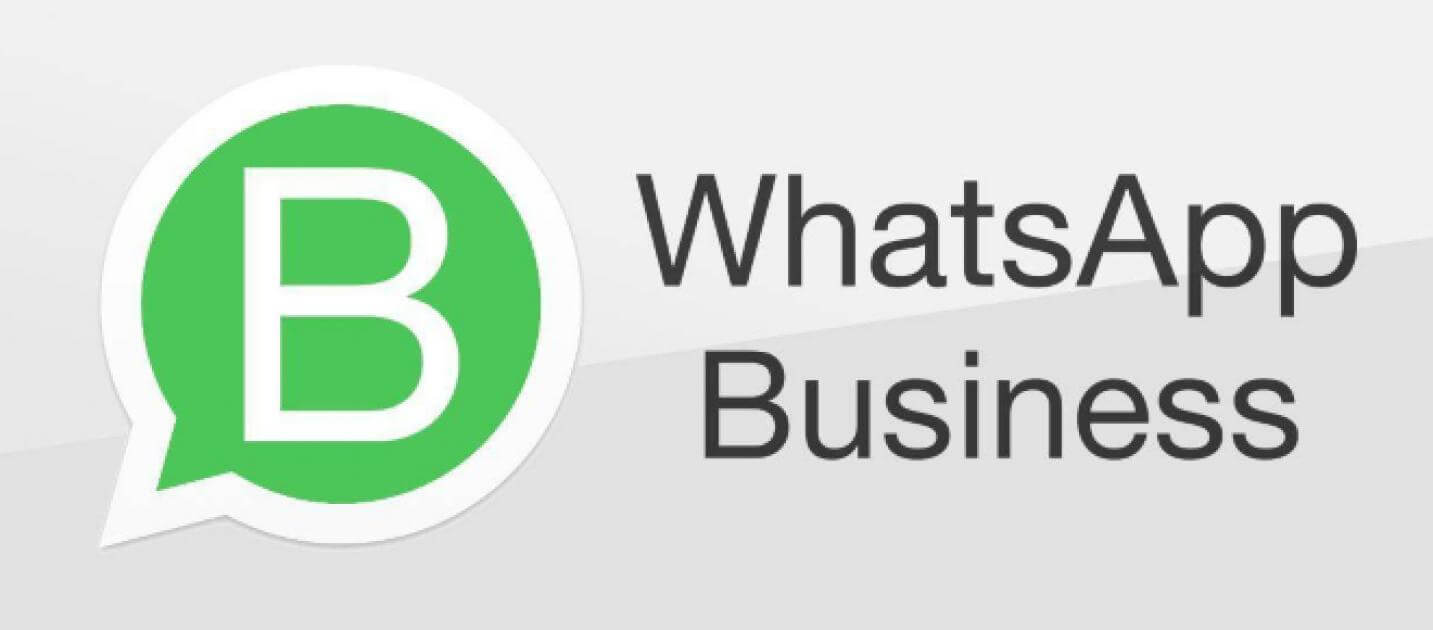 "Business Settings" allows customize and set all the new features that are unique to the WhatsApp Business APK. There are two sections of Business Settings: "Profile" and "Away Messages".
The "Profile" section, as the name suggests, help to create a WhatsApp profile for the business and this section is where the customers will be able to access all the information related to the business.Information that can be added to a WhatsApp Business profile includes an expanding profile image as well as the name, location, category, email address, description as well as the website of the business.
The "Away Messages" option brings in a very useful feature for business owners wherein they can preset responses which will be automatically sent to people who message the business number, in case the holder of the number if busy.
In the WhatsApp Business app, one can either switch the "Away Messages" feature ON or OFF or even schedule it in case the offline hours of the business number is already known.
"Statistics" option provides information related to the overall number of messages received, sent, read and delivered.
Once all the details of the business are provided in the profile section, WhatsApp will verify the business number given and then provide a "Verified" badge for the business or else an "Unverified" badge will appear.
Whenever a customer asks an FAQ or messages the business number for the first time, the WhatsApp Business app will be able to provide quick replies as sentences depending on your previous replies to such queries so that you do not have to type the whole response again and can respond instantly.
WhatsApp Business application also features support for WhatsApp Web, which means the WhatsApp Business account can be conveniently operated from any desktop or laptop using the WhatsApp Web browser client.
In the customer end, once the customer adds the business number to their contacts, they will be able to see all the profile information that is filled for the business account and will also be able to send end-to-end encrypted messages to the account.
Customers can also see whether the WhatsApp Business profile is verified or not.
Also, customers will only start receiving text messages from any business numbers if they agree to receive messages from the respective business number.
Create labels to group chats or customers to access them later easily.
Details on WhatsApp Business APK
Minimum software requirement: Android 4.0.3 Ice Cream Sandwich or above. (Support Android Oreo, Nougat, Marshmallow, Lolipop etc.)
Current WhatsApp Business APK version: WhatsApp Business 2.18.21.
Permissions Required: Device & App History, Contacts, Identity, Location, SMS, Phone, Photos/Media/Files, Storage, Camera, Microphone, WIFI, Device ID & Call Info and more.
App APK version Last Updated On: Feb 5, 2018.
File Size of WhatsApp Business APK: 43MB.
How to download WhatsApp Business APK for Android?
Below is how you can easily download WhatsApp Business Apk, install and run WhatsApp Business app on your Android Smartphone:
As the WhatsApp Business app is officially available in the Google Play Store, you can choose to download the application from the Google Play Store by clicking here.
However, if you are facing any issue while trying to install the WhatsApp Business application from the Google Play Store, then you can follow the guide below to manually sideload the WhatsApp Business APK on your Android device.
First of all, Download WhatsApp Business APK file from here on your PC.
Enable sideloading of apps on your Android device. To do the same, go to Settings and then click on Security. Now enable the option that says "Allow apps to install from Unknown Sources".
Connect your Android device to the PC.
Copy and paste the WhatsApp Business APK file that you downloaded in Step 1 to the internal storage space of your Android device.
Disconnect the Android device from the PC.
On your Android device, navigate to the WhatsApp Business APK file that you copied in Step 3 and click on the same.
Now, wait for the installation procedures of WhatsApp Business APK to complete on your Android device.
Once the installation is done, then you can launch the WhatsApp Business application on your device and then like the regular WhatsApp messenger application, register your number and begin using the application.
WhatsApp Business APK FAQ
Below are some frequently asked questions related to WhatsApp Business application.
Q1. Is WhatsApp Business app available for iOS?
No, as of now the WhatsApp Business application is not available for the iOS operating system.
Q2. How to stop a business profile from sending you messages?
To stop receiving text messages from any WhatsApp Business number, you can block the particular number. To block the number, open the respective chat and then click on the menu button. From the options that appear, click on Report Spam or Block option.
Q3. How to get WhatsApp Business profile verified easily?
In order to get a WhatsApp Business profile verified, it is important that all the fields available in profile section are filled with correct details. Once the details are filled, the team at WhatsApp will then individually verify the contact number that you have provided for the business and once the business number is confirmed, the verified badge will then be allotted.
Also check: GB WhatsApp apk download for Android.
Final Words
WhatsApp Business APK is one of the best recently launched applications for Android out there. Hope this article helped in clearing out all your doubts related to the WhatsApp Business APK for Android.
In case you have any more specific questions related to WhatsApp Business app or facing problem in downloading WhatsApp Business apk on your mobile, do feel free to ask them in the comment section below and we will surely help you out.