Video editing has become the need of the hour and so has video conversion, but there are not many software available in the market that maintains the quality of the video and also converts it at the same time.
Also, there is a common misconception about video converters; most people think what video converters are supposed to do is change the format of the video, but that's not about it. Well, it might be the case with most software and applications out there, but Wondershare UniConverter offers way more than just that.
Wondershare UniConverter (originally Wondershare Video Converter Ultimate) is like a complete media suite for video editors.
Once you start using it, you'll realize that the quality of this application is far better than that of any other video conversion solutions you've tried so far. But it's an app not many know about so here we've decided to review Wondershare UniConverter, and you can judge it for yourself. Who knows if this can be your dream video converter?
Wondershare UniConverter Overview: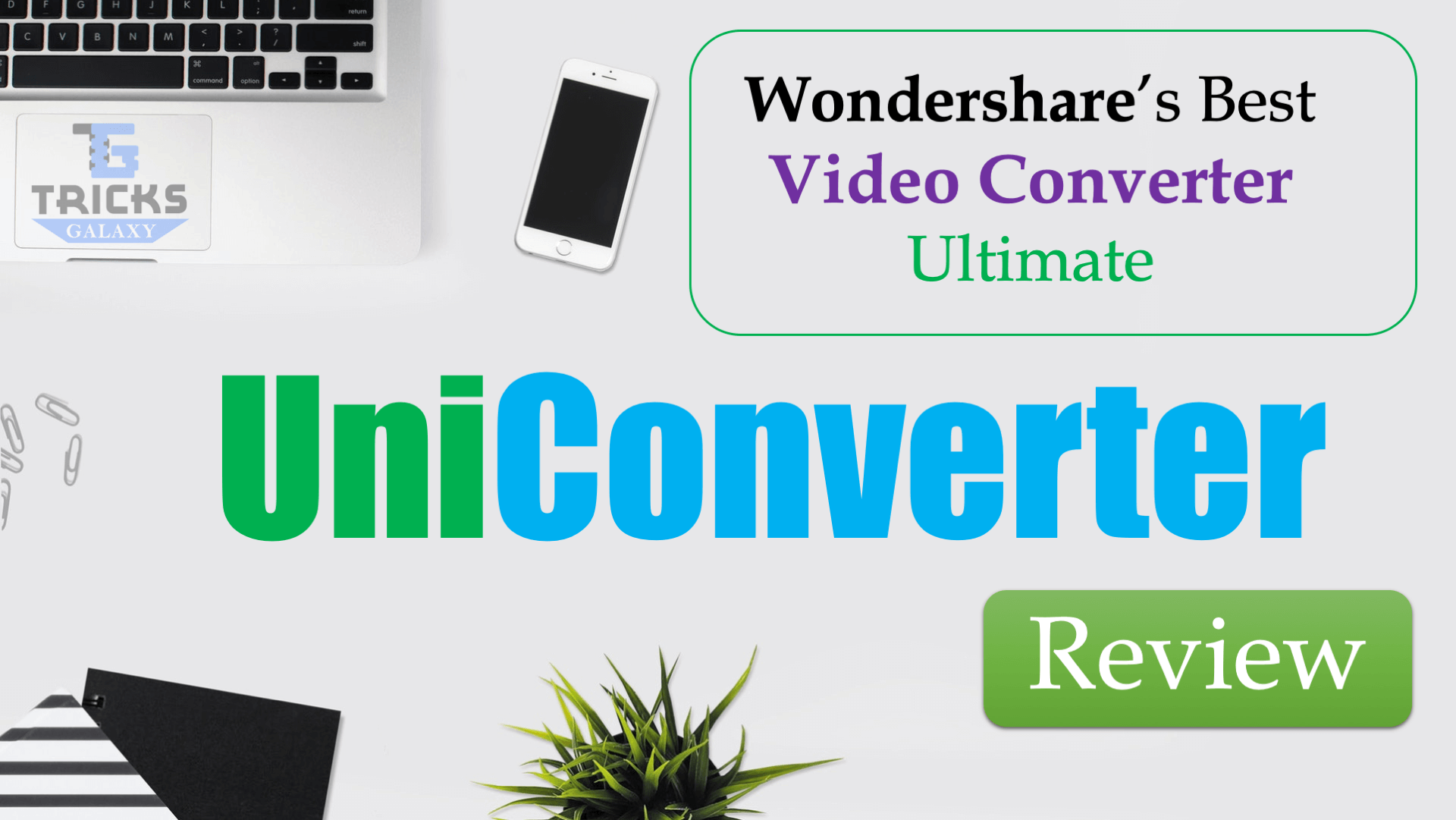 What is Wondershare UniConverter?
Let's first start with an introduction to Wondershare and this wonderful wondershare video converter –
Wondershare Technology is a Publicly listed company. They have many famous products, such as Filmora.
Wondershare UniConverter is one of their main products.
Wondershare UniConverter is fully-functional video converting software developed by Wondershare, one of the most successful software developing companies out there today. The software is available across both Windows and Mac platforms which prove that the software is quite versatile.
Do you know? Wondershare focus on Video/Audio for more than 10 years and now Wondershare is an expert in Video/Audio.
Although the features of Wondershare UniConverter can vary on both the platforms, you can be sure that most of them will remain the same.
It's worth noting that the program comes with some additional features and uses such as video downloader, DVD burner, Video Editor and Media server. If you're all about media, then we are sure you find these features very fascinating and something worth checking out this program for. Another great feature of this program is that it lets you choose which device you want to play your videos on, be it your iPhone, iPod, Windows computer, Sony PSP, etc.,
Below is out an unbiased, in-depth review of Wondershare Video Converter Ultimate.
Installation process and Get started with the program –
Wondershare UniConverter is powered by an online installer, so you'll have to download a setup file online to run this program. The setup file will be just of 1MB which is not much at all for a video converting software.
If you have a fast and stable internet connection, the setup file will download within a minute, but if your internet connection is slow, then it will take a few minutes before you can install the program on your device.
After the installation is over, you'll see the main interface of the software which is simple and well-structured, so you won't face any difficulty in running the software.
Features of Wondershare UniConverter:
There are different tabs available for Convert, Burn, Download and Media server sections.
There is a common feature among all the four tabs, and that is editing videos. You can easily switch between the tabs which are a plus point. Overall, the program is very easy to use and self-explanatory, and you don't to be a professional to be able to run it.
Now let's take a glance at its amazing features –
Video Conversion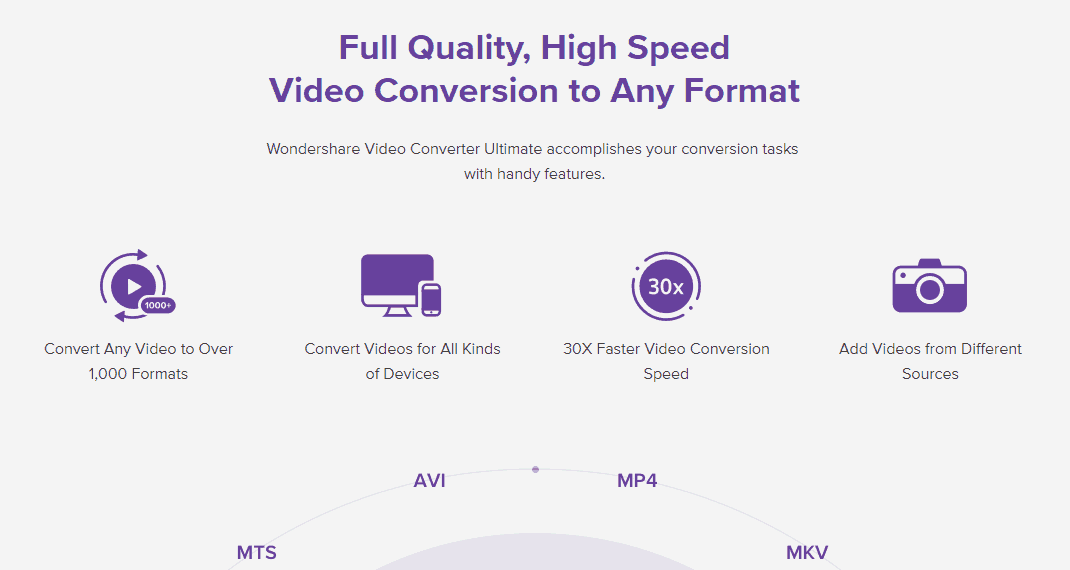 Wondershare UniConverter is the absolute best video converting software out there. It supports 150 different media formats, including both audio and video. Of course, there will be some quality loss while converting the media format but it won't be as noticeable.
This software is almost 30x faster than other video conversion applications and programs on the market, maybe because of the use of APEXTRANS tech. Its speed is incredibly fast, and even if you want to convert a really lengthy video, it won't take as much time as it would've taken in some other software.
DVD Burning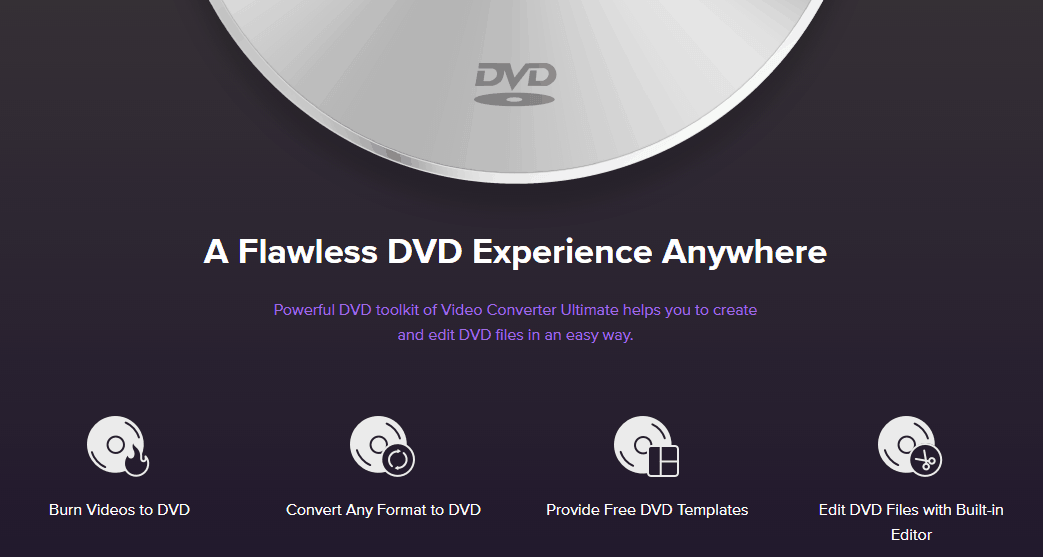 Wondershare UniConverter has an integrated DVD burner utility available to its users, although we are not sure as to how many people still use this feature or look for this feature in a video converter it's definitely an add-on.
How do you make use of this feature? Well, it's actually pretty simple, all you have to do is add the files, make some small edits as per your requirements and wants, select the DVD template and click on the burn button.
This can be a good feature for those of you who want to preserve the DVD quality videos.
Download Video from Streaming Sites:

You can download the videos from any video platform using wondershare, be it Youtube, Hulu, Facebook, Vimeo or any other video site.
You just have to copy paste the URL link of the video. You can also record your device screen, the quality may not be excellent, but for standard screen recording, it'll get the job done.
Editing and Media server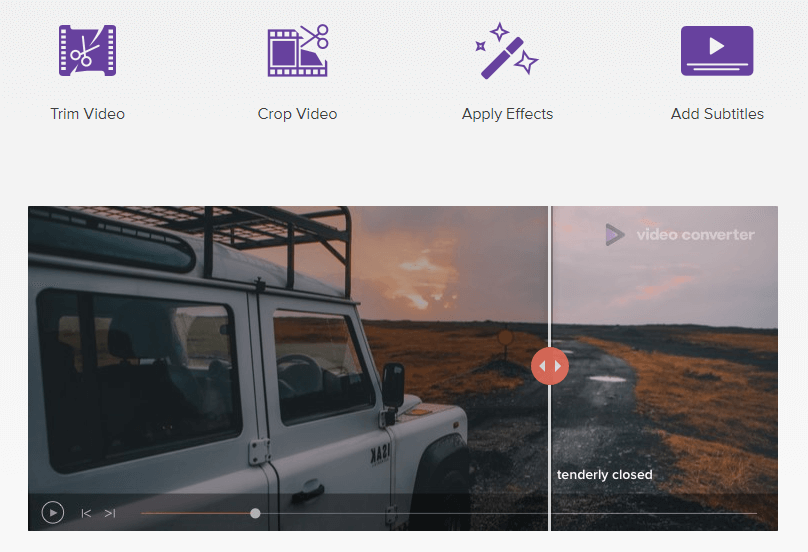 Wondershare UniConverter does not just allow you to download, convert or DVD burn videos but also edit those videos. Of course, you cannot make major editing changes through this software since its main focus is on video conversion, but minor changes and edits can definitely be made.
Editing features such as cropping, rotating, adding watermark, volume, changing brightness, contrast, adding special effects, etc. are made available to the users.
These basic tools can prove to be really useful if you just want to edit a short video downloaded from youtube.
Wondershare Video Converter Ultimate also allows you to create a virtual media server (VMS) using your wireless networks. In order to make use of this utility, you have to just add your files, and then you can access them via streamers such as Google chrome cast and other devices that are compatible with DLNA.
Now that we've discussed all the major features of wonder share video converter ultimate, let's come to the final verdict.
Conclusion:
So guys, this was the review of Wondershare UniConverter software. I recommend this video tool if you're a media junkie and like to play with media editing.
But if you are okay with slow speed video conversion and don't look for any additional/special features, then you can go for any free video converter available on the Internet, and it won't make any difference.
But If you're looking for the best video converter software along with other video related tools like – Simple Video Editing, DVD Burn, Downloading video from Internet, Transfer video etc. then you should give a try to UniConverter software by Wondershare team.
You can not just convert your videos, but also download your favorite videos from youtube and other sites and also edit them. Yeah, free trial is also available.