People root their Android devices for different reasons! For some, it's to get more storage space; some people use it for getting rid of annoying bloatware; and for some, rooting gives access to the not-so-popular abilities of Android devices. If you are an advanced user with geeky mentality, there's something else you can do — install an Android Custom ROM.
Installing a custom ROM is good option rather than installing another Operating System in your Android smartphone or tablet PC. Suppose you are not satisfied with the current Android OS you are using. As you know, every manufacturer puts their own UI on top of Android — TouchWiz by Samsung, MIUI from Xiaomi and it goes on. More often than not, these UIs do come with bloatware stuff too. Needless to say, these become intolerable in the course of time.
By picking the best Custom ROM for Android and installing it, you can have the desired Android experience. There's a cool bunch of available options, but you have to pick the best. In this article, we have a list of the Five best custom ROMs for rooted Android smartphones. We will go through the different aspect of each ROM, letting you pick the suited one as per your tastes. In case if you don't know, here is Top 10 Ways to Root Android with/Without PC.
List of Best Custom ROMs for Rooted Android Phones: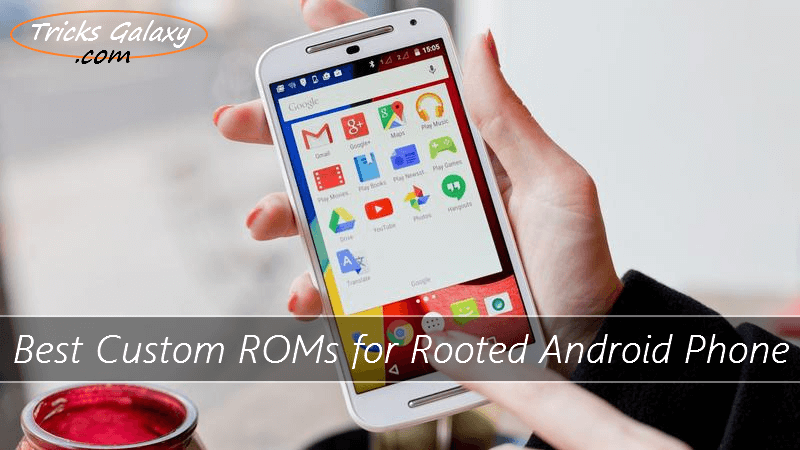 CyanogenMod is perhaps the most popular, most used and trustworthy Android custom ROM you can install. It needs to be noted that CyanogenMod is different from the Cyanogen OS — an Android-based OS ZUK Z1, Wileyfox Storm and YU Yureka Plus ships with. CyanogenMod is basically an Open Source custom ROM that allows greater customizability along with the minimal designs of Stock Android. However, when compared to stock Android, CyanogenMod offers a bunch of additional features and faster updates. This custom ROM has apps like Root Explorer pre-installed in it.
Talking of features, CyanogenMod offers the best level of customization! From notification bar to bootloader, everything can be customized in CM. In addition, there's a wide-enough collection of Themes you can purchase or download. It also comes with performance optimization options such as CPU Overclocking and profile set up. The miscellaneous features of CyanogenMod include the Privacy Guard, Toggle Tweaks, No-Bloatware design and on-time updates. CyanogenMod 13, the latest version, is running on Android v6.0.
If you are expecting some meaningful improvements over the existing design philosophies of Android, Paranoid Android is a good option. These improvements are done in terms of looks and performance, making your Android experience a lot cooler. It has more than 200000 users across the globe. The best part about Paranoid Android is that it combines several cool features found in other ROMs. It even comes with some features people were expecting in stock Android for ages.
Visual customization is something simple in Paranoid Android, because it's running on CyanogenMod Theme Engine. It's meaning that you can install any CM Theme you come across. For instance, Hover lets you manage your notifications in an interactive manner, while the Pie feature is meant to give you an immersive Android experience in the long run. At the same time, features like Peek — that turns on screen as you take out your device from pocket — are time-saving for the majority.
Read Also:- Top 10 CyanogenMod Features
The name strikes you well, right — Resurrection Remix? It's like a resurrected and remixed OS experience into the Android device you have rooted. Instead of relying on their own features, Resurrection Remix has included several features that are seen in different custom ROMs. For instance, you can get the features found in CyanogenMod, Paranoid Android and SlimROM etc. When compared to the other ROMs, Resurrection Remix is offering better support for versatile devices as well as stable releases. And, there's no scarcity for features.
Read Also:- Top 10 HD Video Download Sites Collection
On top of everything, you get Over-the-Air updates to make things simpler. The Resurrection Remix updates are cool and on-time, giving you the latest Android version asap. Next up, this ROM is quite battery-friendly, despite the huge number of features you get. And, Resurrection Remix ROM will never disappoint you when it comes to features. Customization is the key of the ROM and you can personalize things the way you like. If you need something stable yet feature-rich, just go with this ROM.
You certainly know about the MIUI, which is included in the devices manufactured by Xiaomi. But, did you know that MIUI is available as a custom, third-party ROM as well? If you have a supported device with root access, you can install the MIUI ROM in your smartphone and enjoy all the versions. MIUI is a heavily-customized version of Android OS. That having said, if you are looking for features, it's the right one. MIUI comes with a bunch of useful yet sleek system apps such as the MI Remote, Music, Compass, Clock etc.
As you might know, the user interface of MIUI is not at all like stock Android. In fact, the inspiration owes a lot more to an iOS device. The icons, backgrounds, notification bar etc are somewhat similar to the Apple way. The features of MIUI are just impressive for basic users; you can manage apps and RAM management seems to be pretty well. Even if you have an old device with you, MIUI 8 should work fine. There are a huge number of themes you can get for each device. In short, it is a complete ROM package.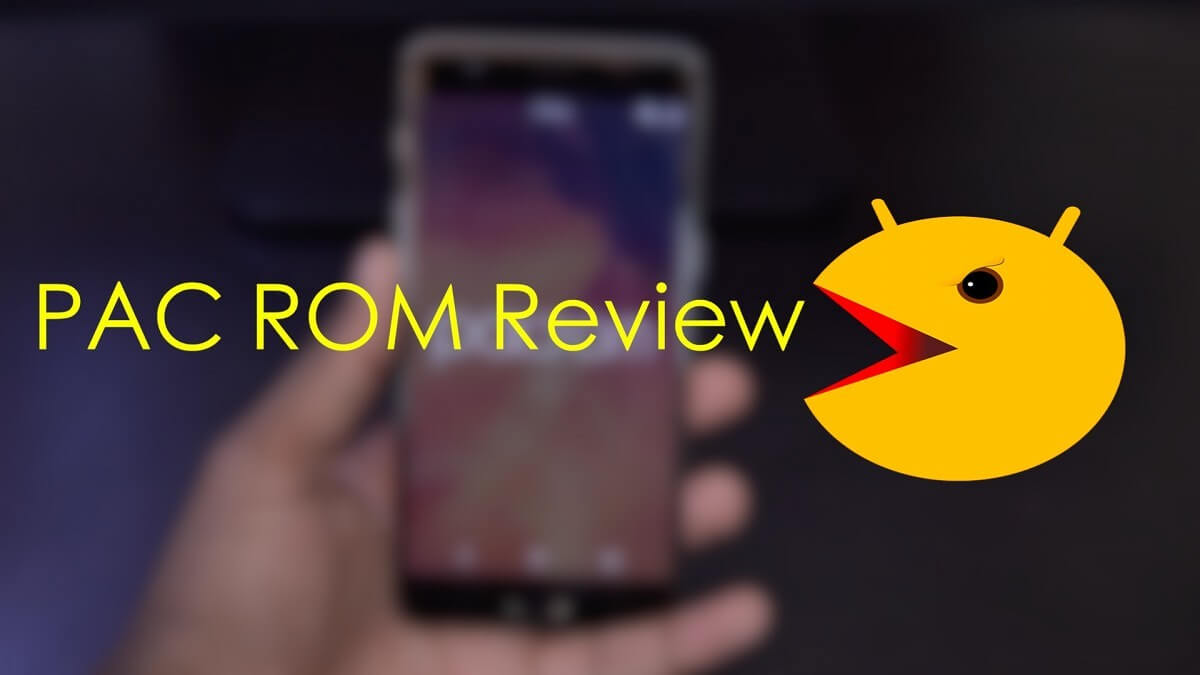 PAC ROM is another many-features-from-many-ROMs option for your rooted Android smartphones out there. If you can't decide which ROM to go for from the above-mentioned list, it makes sense to go with the PAC ROM. The User Interface of the PAC ROM is quite different from the others in list. It is not exactly based on stock Android experience, but you are going to have some productive features in the long run. However, it isn't much of a stable custom ROM, and may not be useful for common users.
The most important thing about the PAC ROM is that it consumes a lot of resources. First of all, it's due to the heavy-level modifications that have been made. It's natural that more of your hardware resources will be consumed in the long run. In addition, the visual modifications are not always effective either. But, despite all these, PAC ROM is an effective mixture of many features. That is, instead of trying out Paranoid Android, CyanogenMod and others one by one, you can give a try to the PAC ROM.
Also Read: Top 9 Interesting Things to Do After Rooting your Android.
Conclusion
So, these are the five best custom ROMs for rooted Android Smartphones of yours. Some of the ROMs give importance to customization while others are stable. If you ask us, we would say MIUI and Resurrection Remix are the most stable ROMs in the list. On the other hand, if you are behind customization and mixture of features, you can pick from the other trio. It needs to be noted that almost all the 5 ROMs have support for popular devices. It's a good thing for common users.
This is a Guest Contribution from Mr.Swaraj Nandedkar from TechLiia – Tech Blog