You might have searched for the best disposable phone number sites, right? Well, here in this article I have shared How to bypass Phone Number Verification using Temporary phone numbers online.
Nowadays you need to give your phone number on every sites or app for OTP verification. But it is not safe always. So you have to be careful while entering your mobile number. All websites are not scams. But there are fraud sites that send you unwanted messages. Your phone number will get scam messages.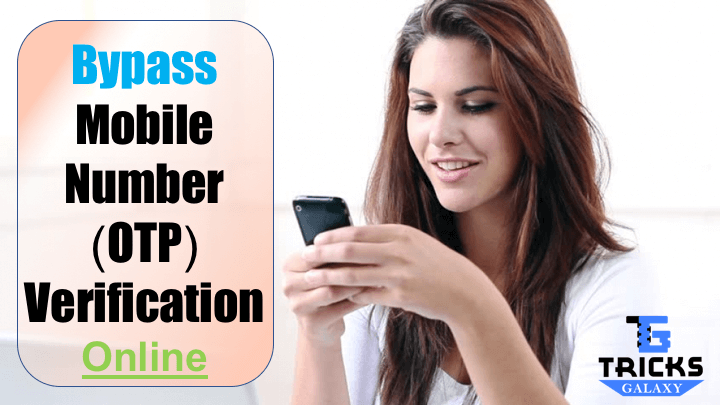 To avoid these problems there are many sites and apps available where you can get a temporary mobile number that you can use for registering on any sites.
What is Disposable Phone Number?
Your phone number reveals your identity. So don't give it to unwanted sites and get into troubles. Get a disposable phone number and be tension free. A disposable mobile number is a temporary phone number.
There are service providers gives you the temporary phone number. When a call comes to that number it will be redirected to user's existing phone number. You can do this through mobile apps or online through call forwarding sites. This temporary number is valid for a short period or else you can disable it after use.
Top 10 Sites to get Disposable Mobile Number
There are websites that offer you a temporary number through which you can receive any unwanted messages. This is completely safe if you use it for good purposes. Here are some top 10 sites to get disposable number
1.

ReceiveSMSonline.com

This is a free site that offers you a temporary phone number to bypass OTP verification. You can use it as long as you want. This site forwards any OTP that comes to your personal number. But don't use it for personal purpose because it's a public site.
2.

ReceiveFreeSMS.net

This is another site that provides the temporary mobile number to bypass OTP verification. It helps you to receive phone verification or text verification from different countries to your disposable mobile number. It changes numbers every month.
3.

FreeSMSverifications.com

This is a popular website offering temporary numbers for OTP, sms verification while registering any sites. It redirects all messages to your number and makes phone verification easier. This site changes mobile number on a daily basis. So it is safe to use anywhere.
4.

Hsx3.com

This site gives you virtual phone numbers. You can chose any available numbers and receive verification codes to that number.

This service is completely free, but if you want a private number you have to pay for it. You can see all your messages by simply clicking on the number you chose.
5.

SmsRecieveFree.com

This is another useful site to get disposable phone numbers. By choosing a number from this site you can receive messages from all over the world.

SmsRecieveFree is completely free and to maintain privacy it deletes all messages after 24 hours. It changes number every month.
6.

SMSonline.co

This is a popular site that offers virtual phone numbers. You can register numbers that this site offers anywhere and receive SMS for verification. This site gives you different numbers for each country. Numbers will be refreshed daily.
7.

7Sim.net

You can choose a temporary number to bypass mail verification. You can register this number on any sites.  It offers a unique feature to filter messages from payment system, financial organization and paid a subscription.
8.

Proovl.com

Choose a temporary number register it anywhere you want to keep your privacy. It's a simple and easy to use. It receives al messages and refreshes it instantly.
9.

TextMagic.com

You can use this site to receive messages and verification codes. This site gives you a temporary number that you can use to register anywhere. Protect your phone numbers from scams.
10.

ReceiveSmsNow.com

ReceiveSmsNow is another site where you will get a temporary number which you can use to bypass phone verification. It is safe to use and easy too. You can see your messages by clicking on your numbers.
Apps that provides Disposable Numbers for OTP Verification
There are many apps to bypass phone number verification. They are very useful for android users. Here are some android apps that you can use to detour verification
1.

TextMeApp

TextMeApp is an app that you can use to get a temporary number to which you can receive messages. You can use this number for any registration instead of giving your number. You have to sign up to this app using your mail id. If you want to change
2.

TextPlus-free Us numbers

Download this app on the android phone and choose a temporary US number through which you can send and receive messages. It is completely free to use so that you can bypass any phone verification to this number. Also you can earn credits to make calls. All incoming calls to this number is free
3.

Nextplus Free SMS Text + Calls

NextPlus is another useful app Android users can try to bypass phone verification. You will get a US number and all incoming and outgoing calls and messages are free. You can register this number for a purpose. When any messages come it will notify you through push messages
4.

Talk a tone

You can download this app to get a temporary mobile number. You can use it for any registrations and receive messages or OTP. This app is completely free and you can call from this number to any US or Canada number for free. You have to sign up using an email id to use this app.
How to Bypass Phone Number on Any Website or OTP Bypass
Bypass Phone Number Verification using Disposable Mobile Number Sites
To bypass phone number verification or OTP bypass, first, you have to choose a site from above list.
Here I am choosing 'receive-sms-online.com' to explain you about creating a disposable mobile number.
Step 1: – First enter into 'www.receivesms-online.com' or any other site
Step 2:– It shows many numbers from which you can choose a number you want
Step 3:- You can use this number to register on any site
Step 4:- The site will send an OTP which you can verify by entering into the number you selected
Step 5:- Enter this OTP on the website; your number verification is completed. Thus you can bypass number verification to any temporary number and protect your personal number.
How to Bypass OTP or Phone Number using Disposable Number App
There are many apps available using which you can use this purpose. It's a very simple procedure. Here I am explaining the steps of 'Next+' app
Step 1:- First download 'Next+' app on your android phone and install it
Step 2:- Open it and create an account by filling up all details
Step 3:- Now you can generate a mobile number
Step 4:- Use this number to register any sites and receive OTP
Step 5:- Enter this OTP to complete any site registration
Step 6:- If you want to generate another number you have to sign up with different mail
Further Reading:
Conclusion
Thus, it's easy for you to create a temporary mobile number. We cannot trust all sites. This temporary number can be used to create an account on shopping sites, Informational sites, and fund transfer sites etc. You can avoid there promotional messages on your personal number.
Don't give your number to misuse anywhere. But don't use these methods to do anything illegally. Cybercrime is a serious offense. So don't use this to tricks to get into trouble. Use it for something good and protect your number from unwanted messages.
So, this was all about the best disposable mobile number provider apps and sites that give the free temporary number. You can use this temporary number to OTP bypass.