Delete Facebook Account Permanently
How to Delete Facebook Account? Ever think about closing your Facebook Account? Many people have good reasons for wanting to do so.
Facebook is most popular social networking platform having billions of monthly active users, but the social network isn't for everyone.
Maybe you don't find it all that useful, or you've received one too many requests.
Also, some people create a fake account for sometimes and want to delete that Facebook Account Completely.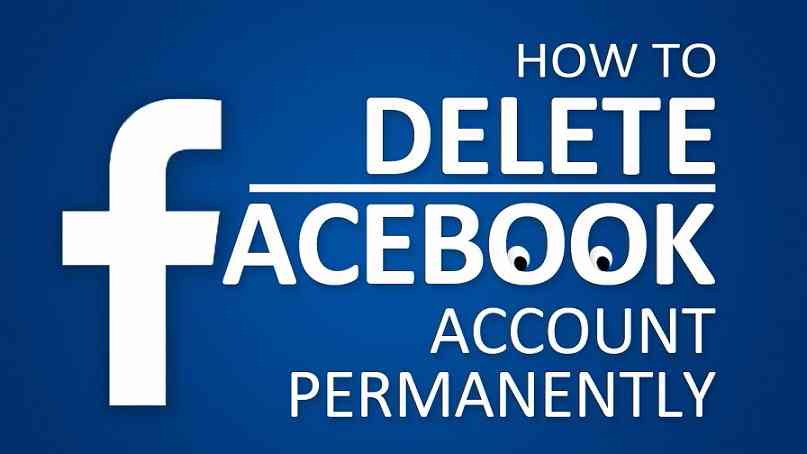 Whatever the reason, you've had it with Facebook. It is a relatively easy process to delete Facebook account. There are two ways to quit Facebook –
Deactivating Facebook account – It is reversible in case you change your mind.
Deleting Facebook Account – Your account will be deleted completely.
Also Read: How to Download Facebook Videos without Any Software.
Difference between Deactivating & Deleting Facebook Account:
#

Deactivating Facebook Account:

Deactivating your account puts your account on hold and hides your timeline on the site.

Facebook doesn't delete any of your information just in case you want to come back into the fold. I've actually used this option in the past and according to me, it's an easy way to take a break from Facebook.

You can always reactivate your account later by logging in to Facebook. Once you do, everything comes back—your friends, your likes, previous posts and anything else you did at the site.

None of your friend or other will be able to see your posts, but your friends can still see you as a friend, it might make sense to let them know you've just left the network for a while.
How To Deactivate Your Facebook Account:
Log into your Facebook Account.
Got to Settings menu (from the upper-right corner)
Select Security from the list (along with the left side of the window)
Click Deactivate your account. (as shown in screenshots below)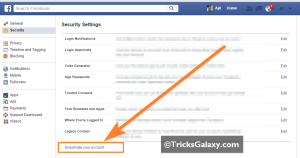 Click the Confirm button, enter your password one last time, and Facebook will proceed to deactivate your account.
#

Deleting Your Facebook Account

Deletion is the other option and it's only for people who are absolutely sure they're never coming back to Facebook.
How to Permanently Delete Facebook Account?
Are you a Facebook user and want delete your account and everything? Here is the tutorial which will help you to delete your Facebook account permanently.
But remember one thing, once you delete, all your Facebook information will be gone forever.
All your data like the uploaded photo, comments, messages, friend list (friends you made) everything in your Facebook account will be deleted. It is probably advisable to Download Your Facebook Data. See how?
How to Download Your Facebook Data (or Personal Archive):
Before you delete your account, save anything from your account that there is a chance you will need later.
Log into your Facebook Account
Go to Setting > General Account Setting.
You'll be able to see an option "Download a copy of your Facebook data" at the bottom. Just download it.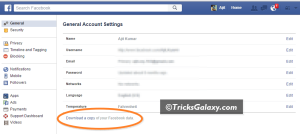 Steps to Delete Facebook Account Permanently:
Click on Delete My Account
Then it may ask you to enter your Password and then solve the Captcha. Just do it and click OK.
Facebook will take 14 day's to delete your account. Any interaction with the account during that period could prevent it from being deleted.
Also Read: How to Add All Friends To A Facebook Group
By this way, you can easily Disable and Delete Your Facebook Account Permanently. Hope You Understand in Details. Don't forget to like your Facebook Page for updates.