How to Delete Facebook Group? Are you having a lot of unwanted Facebook Groups?
Thinking to delete those FB Groups?
But, not able to delete that useless Facebook Groups..! Am I right?
Yes, I am.
Because Facebook doesn't provide any direct option to delete Facebook Group? Even you're the owner or admin, you can't delete your Facebook groups too.
Many of our blog readers have been asking me to post an article about –
How to delete a Facebook Group?
How do I delete my Facebook Group?
Can I delete own Facebook Group permanently?
I want to delete this Group.
How do I delete my official Facebook Group?
Can I delete my Fb Group?
Code or Script to remove all member from Fb Group.
How to remove all members from Facebook Group at once.
Trick to delete a Facebook Group.
As we know, it's very easy to Delete a Facebook Profile or Account but, have you got any working method to delete Fb group? If not then this trick to especially for you.
Today, here I will be sharing – How to delete Facebook Group by removing all members from the group at once. It's very easy, let's see.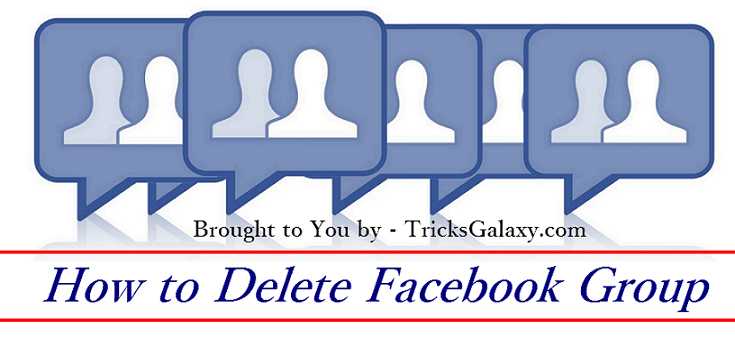 How to Delete Facebook Groups?
To delete any Facebook group you have to do is to perform following easy steps.
At first, you need to remove all members from the Fb Group. Don't worry you need not to remove it manually. Just use the Code to Remove all members in one click.
Go to your Group and click on group "Member".

It will automatically start removing your Facebook group members. This process may take sometimes but you do not have to do anything. Just wait and let them complete.
Once all members are removed, make the group secret (ignore if already)
Now remove yourself from that Facebook Group and done.

Your Facebook Group has been deleted successfully

.
Final Words:
I hope this post helped you in Deleting the Facebook Groups owned by You. Share your ideas, feedback, the suggestion in comments and if you find this post helpful then please don't forget to share it. Thanks.