We all get Spam Mail daily, right?
Yes, of course.
But, have you ever wondered how Spammers Get your Email ID? Hope you haven't gone to the spammer and told "this is my Email and spam me daily" :p :v  Haha.
Well, here on TricksGalaxy, we have shared Top 7 Ways How Spammer Gets your Email ID and Spams your Inbox.
Let's begin…!
All of our email inboxes irrespective of which email service we use is always filled with spam emails from people to whom we have never shared our email address in the past.
Thanks to the latest spam detection techniques used by email services like Gmail, Outlook, and Yahoo, most of the spam emails that we get are automatically filtered and listed in the spam inbox instead of the main inbox.
However, the majority number of spam emails do make way to our main inbox filling up our email inbox space and also making it harder for us to keep track of the important emails in our inbox.
So, if you're thinking about how spammers get your email ID and spam your inbox when you don't personally share your email address with them, then you must read this list of 7 different ways how spammers get your email ID and spam your inbox.
7 Ways Spammers Get your Email ID & Spam your Inbox in 2019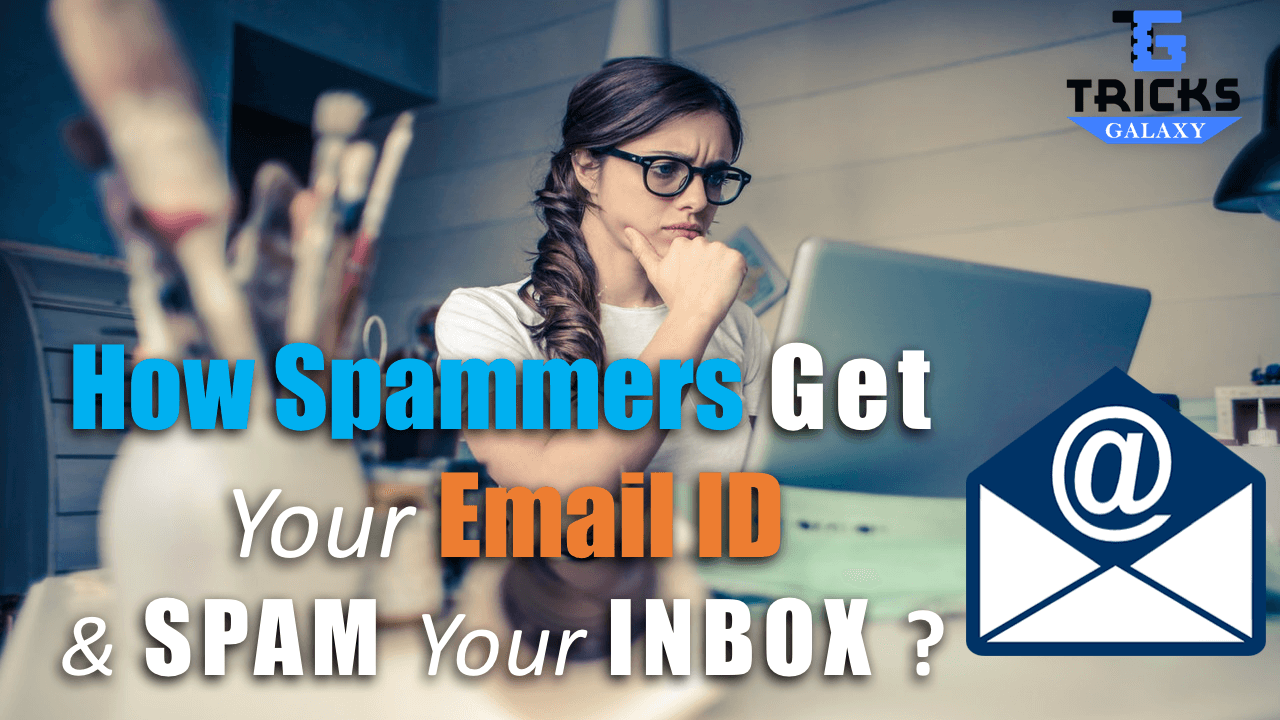 #1

Leaked Email Databases:

Signing up is required for almost all online platforms and websites and our Email Address is one important piece of information that we have to provide when signing up.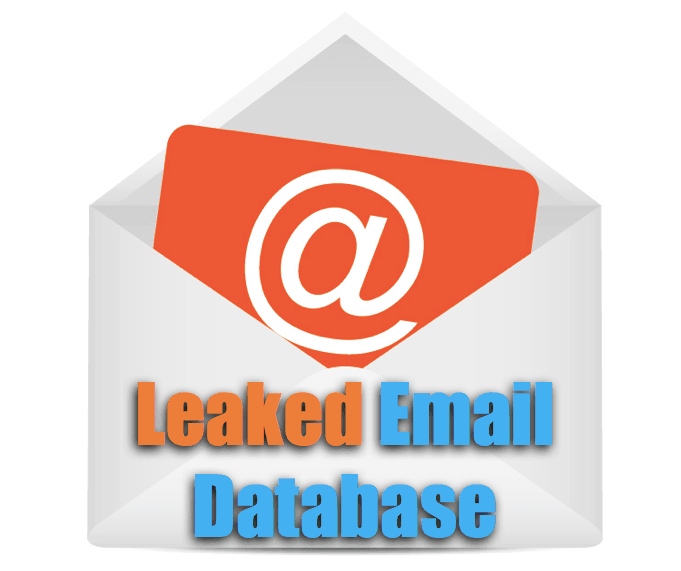 Email Addresses of all people using a particular online service or platform are stored on the servers of those websites.
Many times, these servers are hacked by professional hackers and they get thousands or millions of email addresses of users who are registered on that particular website.
Once hacked, these hackers can themselves use the acquired email addresses for online attacks or can choose to sell them to people who are interested in getting hold of these huge databases of email addresses.
This is one of the most common ways how email spammers get your email address.
In the past, many of the popular websites like Adobe, Yahoo!, LinkedIn, and Snapchat has been hacked and the database of email addresses of users using the platform has been compromised.
There are many websites where you can enter your email address and find if your email address has been a part of any email database hacks in the past.
One such popular website is haveibeenpwned.com.
However, not all email database hacks will be registered by such websites so not all times will the data provided by these websites be accurate.
#2

Buying Illegal Email Lists:

As mentioned above, once the database consisting of email addresses is hacked, the hackers can also choose to sell the information to interested buyers.

Such sales can happen in open marketplaces like eBay or can also be done through secret groups on social media platforms and the black market.

At times, employees of your Internet Service Provider (ISP) and other services where you provide your email address for registration can also sell such information, which means it does not always have to be hacked email addresses that are sold.
#3

Tracking Emails in Public Places:

Almost all of us use public WiFi networks in coffee shops, airports etc. to access websites, download information and more.

Email hackers have listening devices placed that gain access to devices that are connected to the internet using public WiFi.

Not just public WiFi, but such hackers can even listen and gain access to your device via Bluetooth as well.

Another point is that you do not have to visit websites, download, and send/receive data for such hackers to gain access to your device.

Simply turning ON the WiFi and Bluetooth on your personal device is more than enough.
#4

Email Brute Force (Dictionary Programs):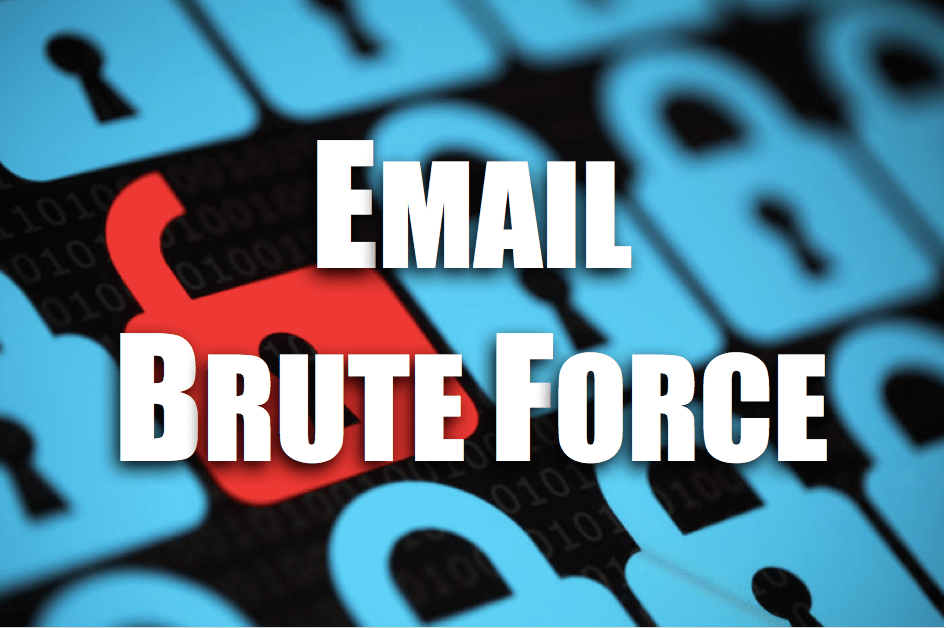 Brute Force technique or Dictionary technique is basically trying out every possible combination until the correct combination is found.
Brute Force technique is commonly used to predict passwords of user accounts and this is done by trying out every possible combination of letters, symbols, and numbers until the correct combination of a particular account is found.
Similarly, Email Brute Force techniques, also known as Brute Force programs or Dictionary programs are programs that continuously run generating every possible combination of letters, numbers, and symbols to generate email addresses.
One thing to note is that, similar to predicting passwords using Brute Force technique, email addresses are also predicted which means not all email addresses that are predicted using such programs are valid email addresses.
However, such programs will give email spammers a list of email addresses without having to worry much and at least some of such predicted email addresses will be active ones.
#5

Clicking Unsubscribe Links in Spam Emails:

Even after having a database full of email addresses, spammers will have to confirm how many of the email addresses in the database are actually working.

For this, email spammers usually send an "Unsubscribe Mail" with a link to unsubscribe from receiving any more emails from the sender in the future.

Such unsubscribe emails are, of course, not generated by you and unlike the unsubscribe emails generated by you, they do not actually unsubscribe you from receiving any more emails from the same sender in the future.

Instead, clicking on the unsubscribe links in such emails will give the spammer confirmation that the email address is actually active thus allowing them to refine the database of email addresses that they have and they will keep sending more spam emails in the future.
#6

Loading Images in HTML Emails:

Another method followed by email spammers to get your email address is by sending you HTML Emails with images in them.

Such emails with only images will have some prompting or catchy subjects which will make almost everyone to open and check the email.

There will be very little to no text content in the email body, however, the email body will have images that can be attractive or can appear to be promotional discounts or other offers and will require you to click on the image to know more about it.

Once you click on the image, a web page will load which will directly take you to the website of the spammer where you may be deceived into making some fake purchases or even providing your sensitive information such as bank details.

At other times if your email address was generated out of random by the email spammer, clicking on such images will load a website which will notify the email spammer that your email address is active and again the spammer will keep sending you more emails.

Most email services block a majority of emails that contain images only with no content.

To overcome this, email spammers often use GIF images which are not static and thus will fool the spam detection of email services.
#7

Web Crawler & Scraper Bots for Plain-Text Addresses:

Web crawler and Scraper bots are used to search websites indexed on the web and find email addresses that are displayed as plain text in such websites.

Most of such web crawlers and scraper tools check for "@" symbol while searching the websites and this technique can provide thousands of email addresses as results within just a matter of minutes.

Apart from crawling and searching on random websites, these web crawler and scraper bots mainly target websites such as Whois where it is very much sure to find a huge database of email addresses easily in a single spot.
Final Words:
Hope this article helped you understand better how spammers get your email ID and spam your inbox.
There are many things that you can do in order to protect your email address from spam emails. The most important thing is to check and verify the email address of the sender before you click on any images or links that are placed in the email.
You can also use tools to disguise your email address or create a disposable email address while providing them on websites for registration purpose.