IDM Optimizer – IDM Speed Booster 2018
IDM Optimizer is the best booster option to optimize downloading speed in IDM. If you are using IDM then you can use IDM Optimizer to increase downloading speed to maximum.
IDM stand for Internet Download Manager is one of the leading download manager on the Internet. We can truly say that It is the best download manager right now available on the internet as compared to any other download manager like DAP, Microsoft Lightweight Download Manager, Orbit and many others.
It has ability to increase the download speed of file more than any other download manager. Internet Download Manager can increase your download speeds by up to five times. You can check the download speed of a file that is actively downloading in IDM by the viewing the "Transfer rate" column.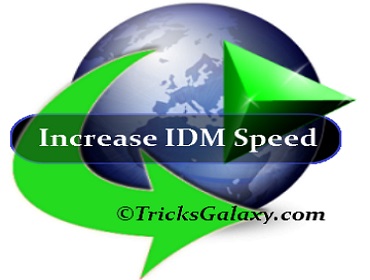 In above words, I have shared info about IDM (Internet Download Manager). So, now come to the main topic, yes we will talk about IDM Optimizer.
What is IDM Optimizer?
IDM Optimizer is a utility which increases and boosts your IDM speed by modifying some registry entries. It will do nothing but increase Download Speed by changing Connection Speed, Connection type, set the maximum number of Connection and some other important entries.
How to Use IDM Optimizer to Increase Download Speed?
First of all you need to have IDM (Internet Download Manager) installed on your PC, as this tool will only optimize IDM.
Download IDM Optimizer application (from given Download Link at the bottom of the post).
Open Download folder, find and run IDM Optimizer. Just click on Optimize IDM! (For older version click on Maximize Now!)
If this software works successfully, it will show you a notice that Optimization is success. (For some other version it may ask you to restart your IDM). Just restart IDM.
That's it, once you restart your IDM, your IDM is boosted with speed. Now try to download any file and checkout if speeds are good or not. I sure, your download speed in IDM will increase by 20 to 25%.
Important: In case if you find any types of error in your IDM or it crashing IDM or you want to restore it to previous then – Open IDM Optimizer > Click on Restore Default Option. (This option will reset all the registry setting of IDM). > Restart the IDM. You're done.
Link to Download IDM Optimizer:
My Experience with IDM Optimizer:
IDM Optimizer is tested and used by me and never faced any crashing problem. I noticed a little increase in speed of downloading in IDM. This software works best in multi-downloading. I got increment in Downloading Speed when I download the multiple files at a time. So, I can say my download speed was increased by 20% and getting good speeds in IDM. Now, try and share your views about IDM Optimizer.