Psiphon Pro APK 2017: If you are looking out for a solution that can bypass the internet restrictions that have been laid down by your local government, ISP, college etc., then today we are here with something that may interest you. You might have already tried many best VPN apps on your Android but did you get success? Well, here you can get all the information about Psiphon Pro App for Android such as what is Psiphon Pro APK? how to install it on your Android and where to download Psiphon Pro APK for free?
The best thing about Psiphon Pro app is that this is the only VPN app which works in Internet blocked by almost all the Firewall. Yeah, you can unlock Internet (Facebook, YouTube, WhatsApp etc) in your College, Office etc by using Psiphon Pro App. Here in this article, you can get the download link of Psiphon pro apk or you can even download from PlayStore. Also download WhatsApp Plus for free
Psiphon Pro App for Android: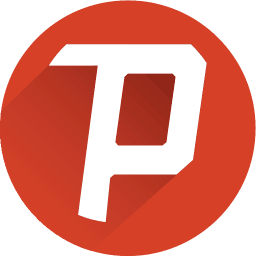 Psiphon Pro is basically an advanced VPN Android app that combines the technologies of VPN, HTTP Proxy, and SSH to give you a secured online browsing experience and access to all the censored content out there. The app automatically checks for new access points out there, so that in case your current access point is blocked, you can still access online content that is censored in your location.
Psiphon Pro Android App Features:
If you are interested to know more about the features of the Psiphon Android app, below are some of the Psiphon APK features:
Psiphon APK is an open-source project and is free to download, install and run on any Android devices running Android version 2.2 or above.
No subscription, registration or device-specific configuration is required.
The protocols for running the Psiphon app is set automatically so as to provide a reliable and effective bypassing of censored content.
Psiphon app also shows you the traffic data that you have consumed.
Psiphon Pro gives you the power to unlock Internet for free.
You can Use Psiphon Pro for unlimited period of time for free with the speed of 2Mbps. If you need high speed or full speed then you can buy their subscription/packages.
Psiphon Pro is only VPN app that can unlock any blocked Internet.
Psiphon Pro APK for Android
How to Install Psiphon Pro on Android?
Below is how you can install the Psiphon Pro app on Android devices from the Google Play Store:
Step 1: First of all, navigate to the Psiphon Pro Google Play Store download page below.
Step 2: Now, click on the "Install" button. This will download and install the Psiphon application on your Android device.
Step 3: You will now be able to see the Psiphon Pro app icon on your device.
Alternatively, you can also side-load the Psiphon APK on your Android device and below is how you can do the same:
Download the Psiphon Pro APK on to your PC from the link shared below.
Connect your Android device to the PC.
Copy and paste the downloaded APK file on to the external storage space of your device.
Disconnect your device from the PC.
Now, find the copied Psiphon Pro APK file from your device using a File Explorer app on your device.
Once found, tap on the copied APK file to launch the installation procedures for Psiphon Pro APK on your
Android device.
Follow the on-screen instructions and if asked to grant any permissions for the app, always click the "Yes" or "Agree" option.
Wait for the installation to complete.
After the installation is completed, you can now find the Psiphon Pro app icon on your Android device.
How to Use Psiphon Pro on Android?
Here is how you can use the Psiphon Pro app on Android devices:
Assuming that you have already installed the Psiphon Pro app on your Android device, launch the same.
The app will only work in SSH mode on Android devices.
Once launched, you will be able to see four tabs, namely "Home", "Stats", "Options" and "Logs".
Psiphon Pro APK Options Overview
HOME Tab will show you the speed limit. You can remove all the ads and also the speed limit by upgrading to the premium version.
STATS Tab will show you the total time that you have remained connected using the Psiphon app and also will show the bandwidth usage after you started the connection.
OPTIONS Tab will allow you to customize the available options. Apart from that, you can also send a Feedback about the application and also know more about Psiphon Pro.
Under the OPTIONS Tab, you can also set the Psiphon Pro app to proxy your entire device instead of just providing a proxy connection for the web browser on your device. However, for this, your Android device must run on Android version 4.0 or above.
Psiphon Pro APK Permissions List:
Psiphon Pro 163 apk requires following permissions on your android device.
open network sockets.
read from external storage.
write to external storage.
access information about networks.
access to the vibrator.
prevent processor from sleeping or screen from dimming.
access information about Wi-Fi networks.
Psiphon Pro for PC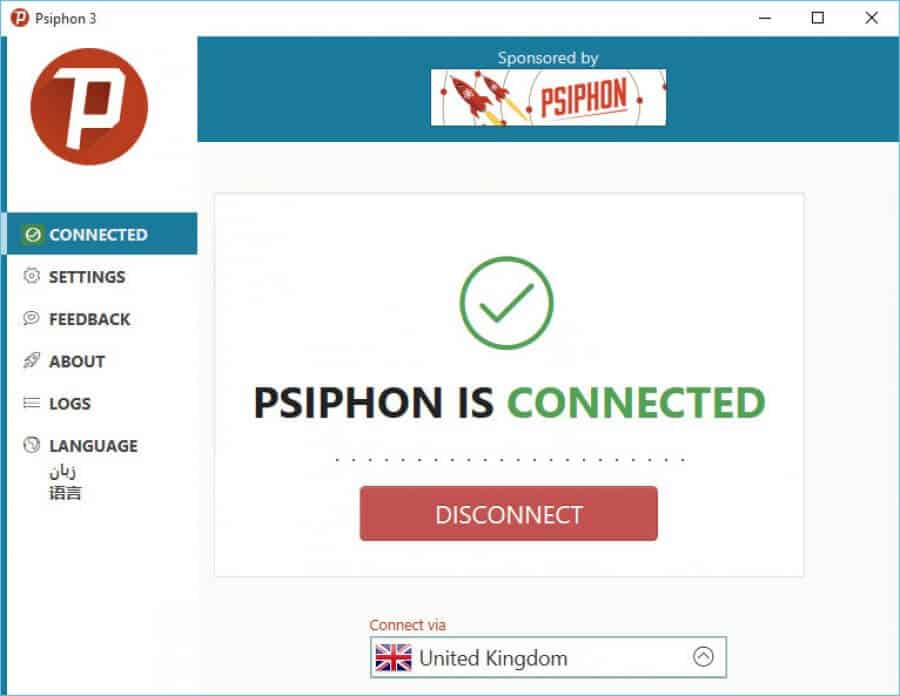 How to Install Psiphon Pro on Windows?
The Psiphon Pro app also has a Windows client that is capable of running on any Windows powered machine having Windows XP or above version. Here is how you can install Psiphon Pro on Windows:
Download Psiphon Pro Windows client installer by clicking here in the below download button.
Double-click on the client installer you downloaded from above to begin the installation process.
Follow the on-screen instructions.
After the installation completes, you can now see the Psiphon Pro launch shortcut icon on your desktop.
Psiphon Pro software Works smoothly on Windows XP, Windows Vista, Windows 7, Windows 8 (desktop), and Windows 10.
Must Check: Best Softwares for Windows PC
How to Use Psiphon Pro on PC?
Below is how you can use the Psiphon Pro client on Windows PC:
Launch the Psiphon Pro windows client on your Windows PC.
You can then let the client choose the fastest proxy or you can manually select from the list of countries provided.
The Psiphon Pro windows client has support for a variety of languages.
You can optionally make use of the split tunneling feature to avoid websites from your own country passing through the proxy tunnel as websites are normally not censored in the country that they are based on. Split tunneling option can be found under Settings.
The SSH mode will affect only programs such as your web browser that make use of the local HTTP from Windows and also the SOCKS (Socket Secure) settings.
You can also optionally switch to the VPN mode that passes all your internet traffic through the proxy source. The option to change to the VPN mode can be found under Settings>Transport Mode. Under Transport Mode, tick the "L2TP/IPSec mode" option.
Also: download GB WhatsApp Apk for free
Psiphon Pro app FAQ:
Below are some of the frequently asked questions about the Psiphon Pro app.
Q) While using Psiphon Pro, can my ISP still see my online activity?
Ans: No. Once you launch the Psiphon Pro app and Start it, all your online data is encrypted. The data include your online browsing data, chat data, upload data etc.
Q) Does Psiphon Pro collect any data of my online activity?
Ans: You can know in detail about what all data the Psiphon app collects by clicking here.
Q) Which all Operating Systems does Psiphon Pro support?
Ans: The official Psiphon Pro client is available for Android, Windows, and iOS.
Final Words:
This was the article about "Psiphon Pro". You learned what is Psiphon Pro App, where to Download Psiphon Pro Apk file or Psiphon Pro for Windows PC and how to Use it. One more point about this app worth repeating is "Psiphon Pro is only App which works on almost every Internet network and can unblock any BLOCKED Tnternet in School, College, Office etc".
I hope you enjoyed gaining knowledge about Psiphon Pro. So, what are you thinking about Psiphon Pro APK and Psiphon Pro Windows client? Do share your feedback, ideas, questions etc in the comment box and also share this article with your friends. Download Psiphon Pro App and enjoy.