What to do after rooting, What can we do with rooted mobile, What things to Do after Rooting an Android etc. are some interesting questions among Android users who recently rooted their Android Smartphones.
As in the previous post, I told about Top 10 Methods & Apps to Root Any Android Device with/without PC.
So, If you have rooted your Android then here is Top 9 Things You Can Do with your rooted Android phones. If you haven't rooted your phone till know, then for you in this article I have listed Top 9 Reasons to root your Android.
Rooting is the process of getting root or admin access on your Android phone.
In case you don't know let me tell you; Android is based on Linux Kernel. In Linux, root is the admin of the whole system and has the ability to change stuff and codes at the system level.
So, you can do lots of things with your rooted Android. When we talk about customization, no any mobile OS can beat Android in this field. Android gives you some interesting options to customize your device according to your needs.
You can change Android launcher, dialer, messaging app. Even if you don't like your stock Camera App then you can install any new app to replace pre-installed Camera app. If you want, here is Top 10 Best Camera Apps for Android.
I'm not going to tell you how to root your Android in this post as the process is different for all devices. But, I have shared Top 10 Ways to Root Android. You can check it out.
Top 9 Things to Do After Rooting Android Phone
#1

Check If Your Android is Rooted Successfully:
Checking root access is the definitely the first to do after completing the rooting process.
All right you have completed all the steps which are necessary to root your device but, are you sure you have completed the steps properly?
Maybe you accidentally skipped a few steps so now, how to be sure that you have root?
I have the solution for you. Download and install Root Checker app which can tell you in 2 seconds if your Android is rooted or not.
You can also Hide Root Access from any Apps for Android.
#2

Install Custom Recovery Like CWM or TWRP: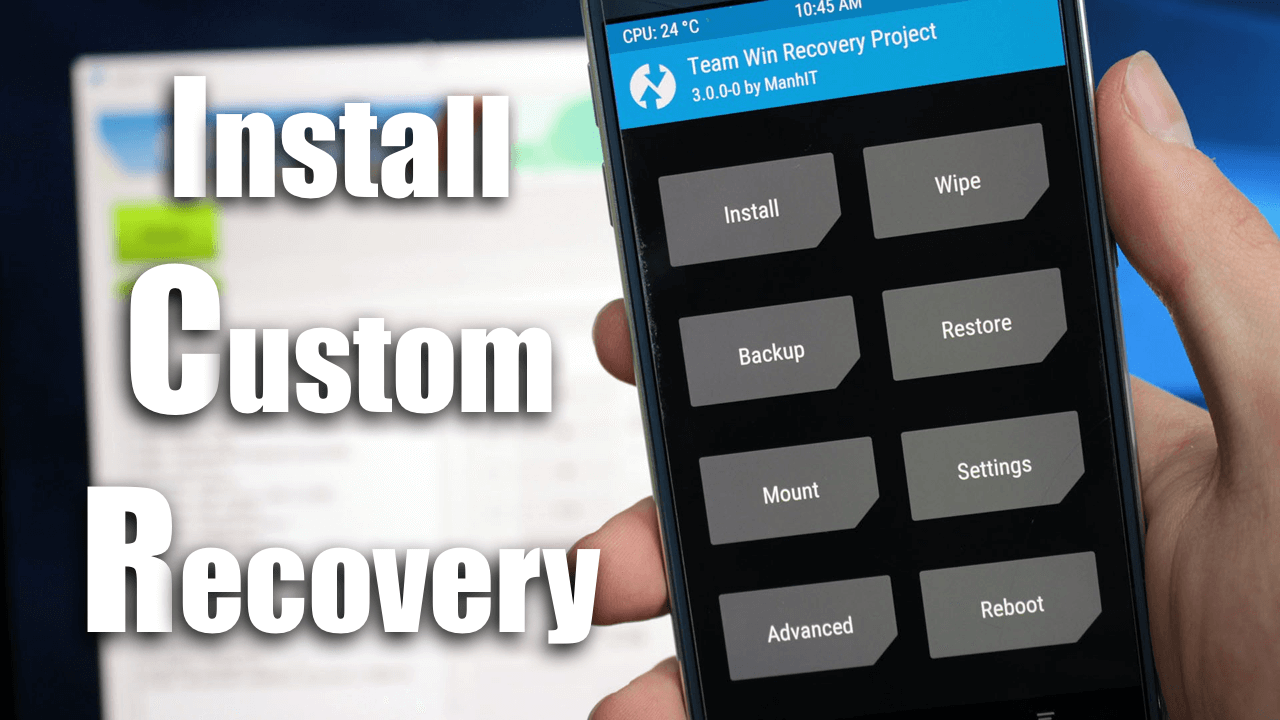 Well, now you are confirmed that you have successfully rooted your device. You need to keep in mind that you have now admin or root access to the whole system.
You might do something wrong and then it may create a new problem with the whole system.
To protect or save your phone from all issues, you can install a custom recovery like CWM or TWRP. CWM means ClockworkMod and TWRP stand for Team Win Recovery Project.
You can download and install either of custom recovery. I'm personally using CWM. This recovery is a custom recovery and it would replace the stock recovery that is pre-installed on your Android Device. So, the question may arise is why need a custom recovery.
Well, A Custom Recovery would allow you to do various tasks. Using it, you can flash Custom ROM right from the phone itself, there would be no need to use a PC Tool to do so.
The most important point is that You can take regular backup of your whole device, system and setting and everything.
So if anything goes wrong, you can just restore this backup and your smartphone will be running as previous in a few seconds. So, installing a custom recovery is the must thing to do after rooting Android.
#3

Flash Custom ROM:
Custom ROM is the one of the biggest reason why every Android users want to root their Android. If you have both Root Access and A Custom Recovery installed on your device, then you can install/flash custom ROM.
Why stick to the old OS, old interface with stock ROM, when you can get much more interactive looks, great tweaks with custom ROMs.
A Custom ROM is the ROM which may be partially or totally different from the stock ROM (which is installed on your phone).
It generally comes with the new feature, the new version of the Android, attractive looks, performance boosted or improved and many more things. Which means you can enjoy the latest version of Android before the official release.
Head over to Android development forums like – XDA Developers forum etc and you may find various Custom ROMs. Just download any ROM which is for your phone and install it on your Android device and enjoy customized interface.
#4

Cleanup Pre-Installed Unwanted App (Bloatware):
Delete Bloatware from the device. In case if you don't know, bloatware means the unwanted stock app that comes pre-installed with your device.
Some companies just don't know how to keep a system clean. Some pre-installed apps may be the really annoying & that are good for nothing and eat up lots of RAM.
So you can delete these kinds odd bloatware using various apps like – "Uninstaller Pro", "Root Explorer" etc. By deleting these pre-installed apps (i.e. Bloatware), you will end up with Speed & Performance improved. So, cleaning bloatware is must thing which you can do when you have rooted smartphone.
#5

Change Your Android Device ID:
There are many apps available on the internet which let you change your Android ID within a few seconds. You can search on Google "Android ID Changer", you will get lots of app just use any to change your Android ID.
Nowadays, Many sites or apps giving various types of offers to one Android phone for only one time.
So, by changing Android ID you can enjoy that offer for unlimited times if they track the phone by Android ID. That's why Changing Android ID is also one of the good things to do after Rooting Android.
#6

Change IMEI Number of Android:
Do you know you can change IMEI Number of your Android Smartphone? Yes, IMEI can be easily changed. For doing this you need to have rooted your Andriod. Then Install two app, first "Xposed Framework" then "Xposed IMEI Changer" which is one of the Xposed Module.
The purpose of Changing IMEI number is same as changing Device ID. So, it can be also an awesome thing to do with Root Smartphone.
#7

Increase RAM & Boost Speed of Android Device:
With the rooted Android device, you can do a lot of tweaks and one of which is that you can increase the RAM of your smartphone. This is especially for Android user having a slow Android smartphone.
RAM of Android device can be increased by many methods. Some method includes increasing the RAM using apps and other includes by partitioning your SD card and make your device use that partition as your Android's additional RAM.
By increasing RAM, you can speed up your Android. So, increasing RAM of Android is one of the must things which can be done after Rooting and Android.
#8

Install Special Apps (Enjoy Extra Feature from App):
There are dozens of apps like Freedom apk, GameKiller apk etc. which can be installed only if you root your Android Smartphone.
Even some apps you can install on your phone, but it will provide limited features as root access is necessary for proper and fully functioning of that apps. So, there are many special apps which you must try after rooting your Android.
#9

UnRoot your Android Device in Click:
All right, once if you have rooted your Android then it doesn't mean that you cannot unroot it. In fact, you can always unroot your Rooted Android phone whenever you want.
You might laugh at this point, Unroot your Android which is one of the best things to do after rooting your Android. Sounds funny but yeah, it's true. It totally depends on you.
Rooting an Android has many advantages but there are some disadvantages too. So, if you wish, you can unroot your Android Smartphone by just installing Stock ROM.
Conclusion:
So this was the list of some best things you should do after rooting your Android Smartphone in 2018. I hope this article was helpful. Share this article with your friends who ask What things to do after Rooting. Don't forget to share your feedback in comments.